We're so excited to announce that we've compiled a coloring book of 14 of Pete's hand-drawn treehouse designs!
At only 10 "x 7", our coloring book's compact size makes it perfect for doodling on the go. We think that treehouse enthusiasts of all ages will find coloring Pete's designs a fun, creative, and relaxing experience! This coloring book will make a joyful gift for the holidays.
P.S. It's also printed on FSC recycled paper, and bound at the top of each page to make coloring a breeze for both left- and right-handed folks! Nab a copy at Be in a Tree.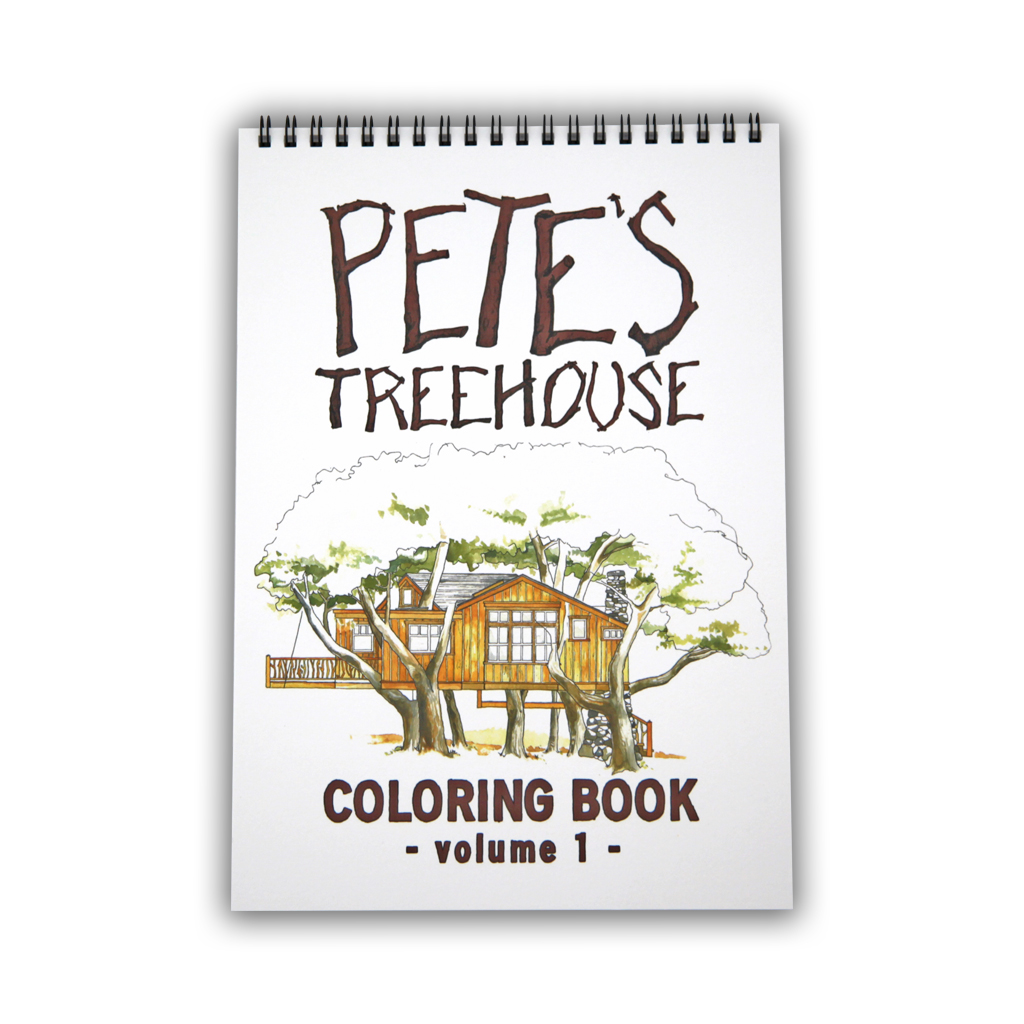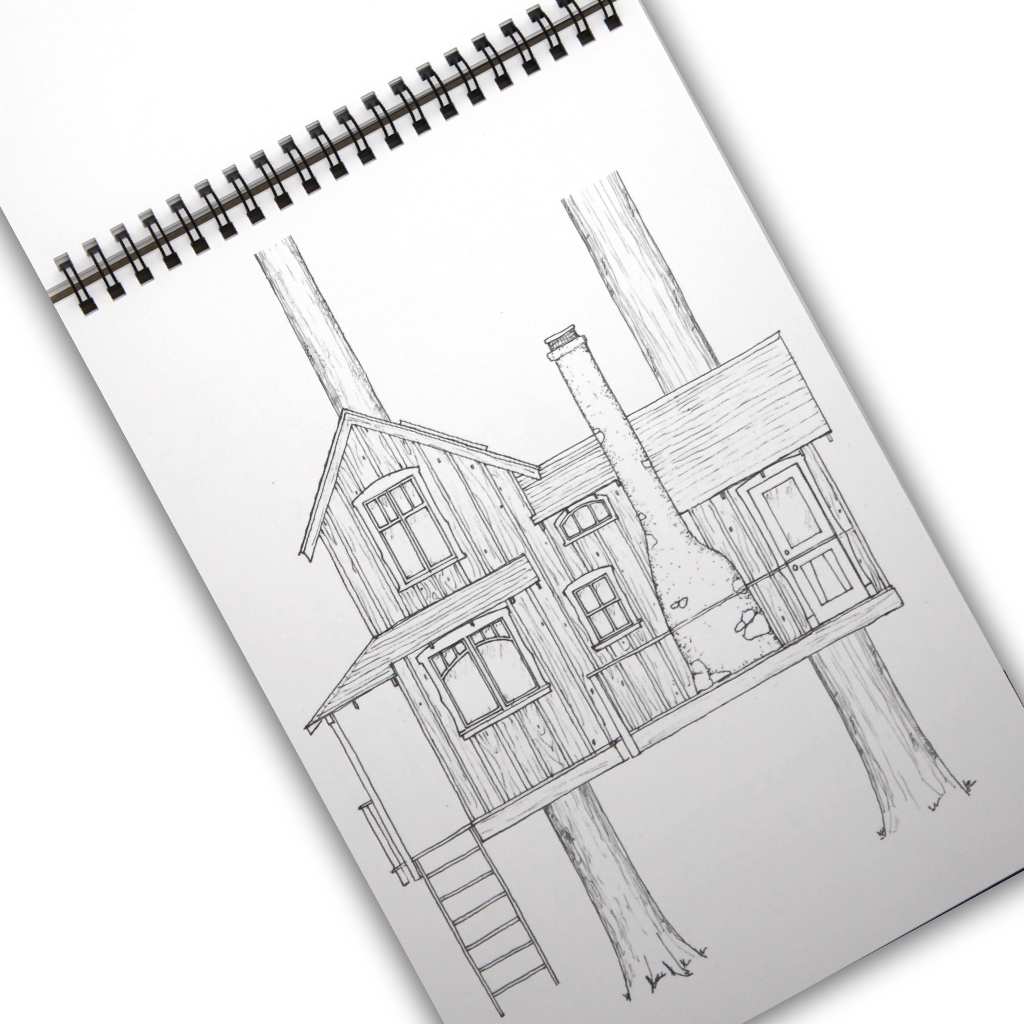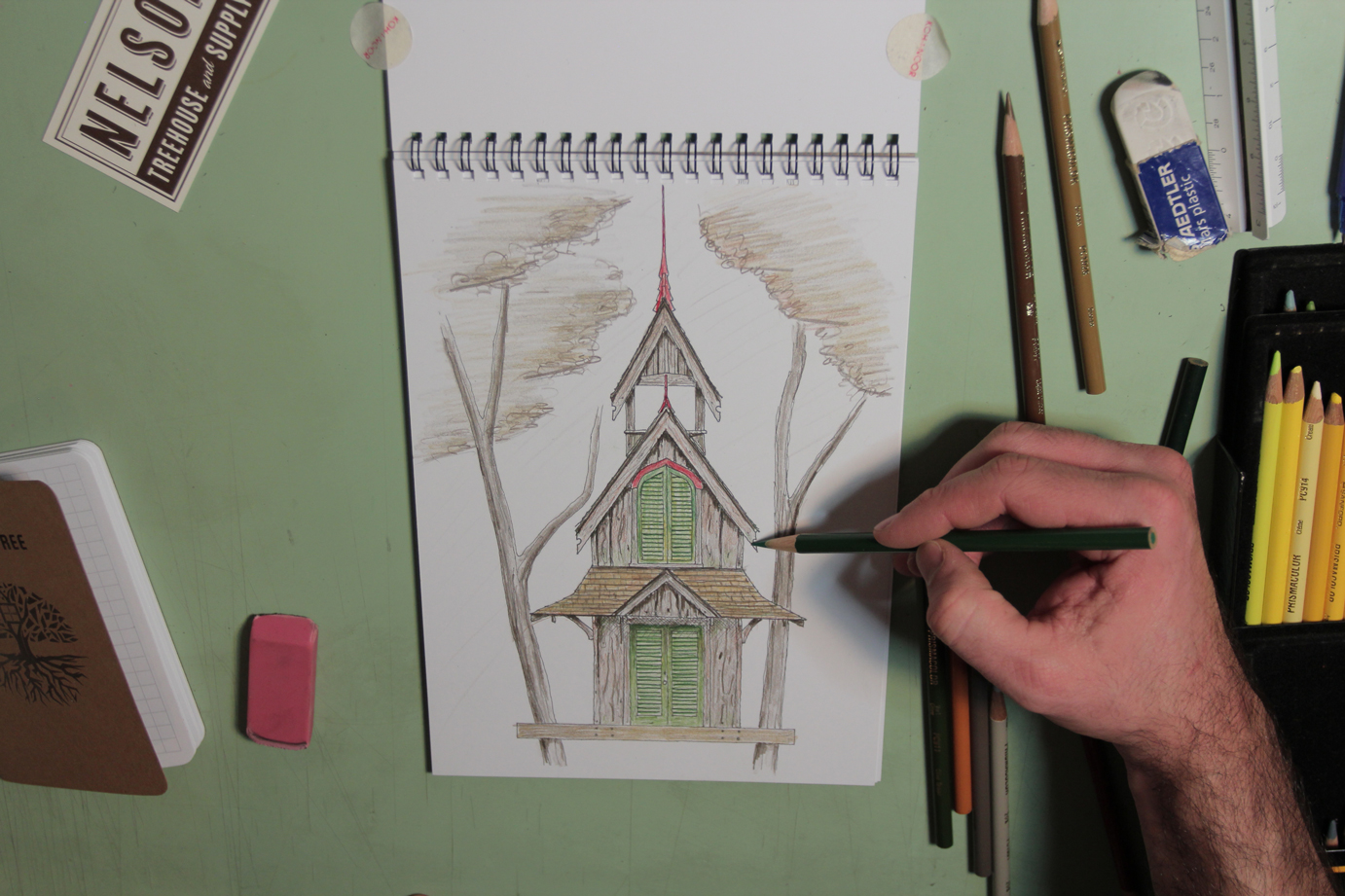 NT&S architect daniel tests out the new coloring book.