Interior designer Rheanna Pless has worked her magic again, bringing gorgeous holiday decor to the Lodge at TreeHouse Point. With pine garlands, baubles, fairy lights, and mini trees, Rheanna has transformed the Lodge into a winter wonderland. Scroll through the images below to take a peak at the holiday charm inside TreeHouse Point's central hub.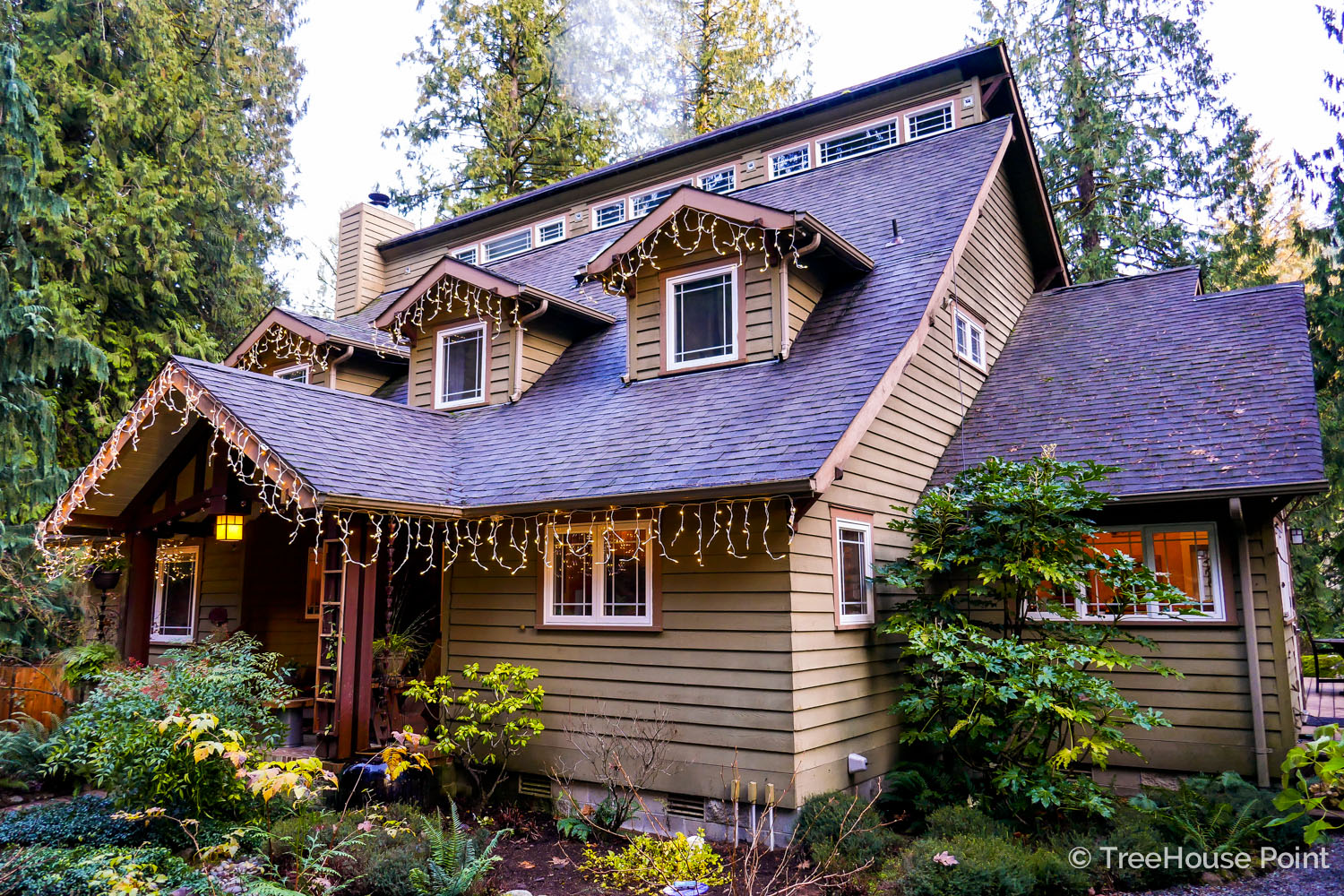 Icicle lights add festive flare to the facade of the Lodge.
Winter has delicately frosted the grounds at TreeHouse Point.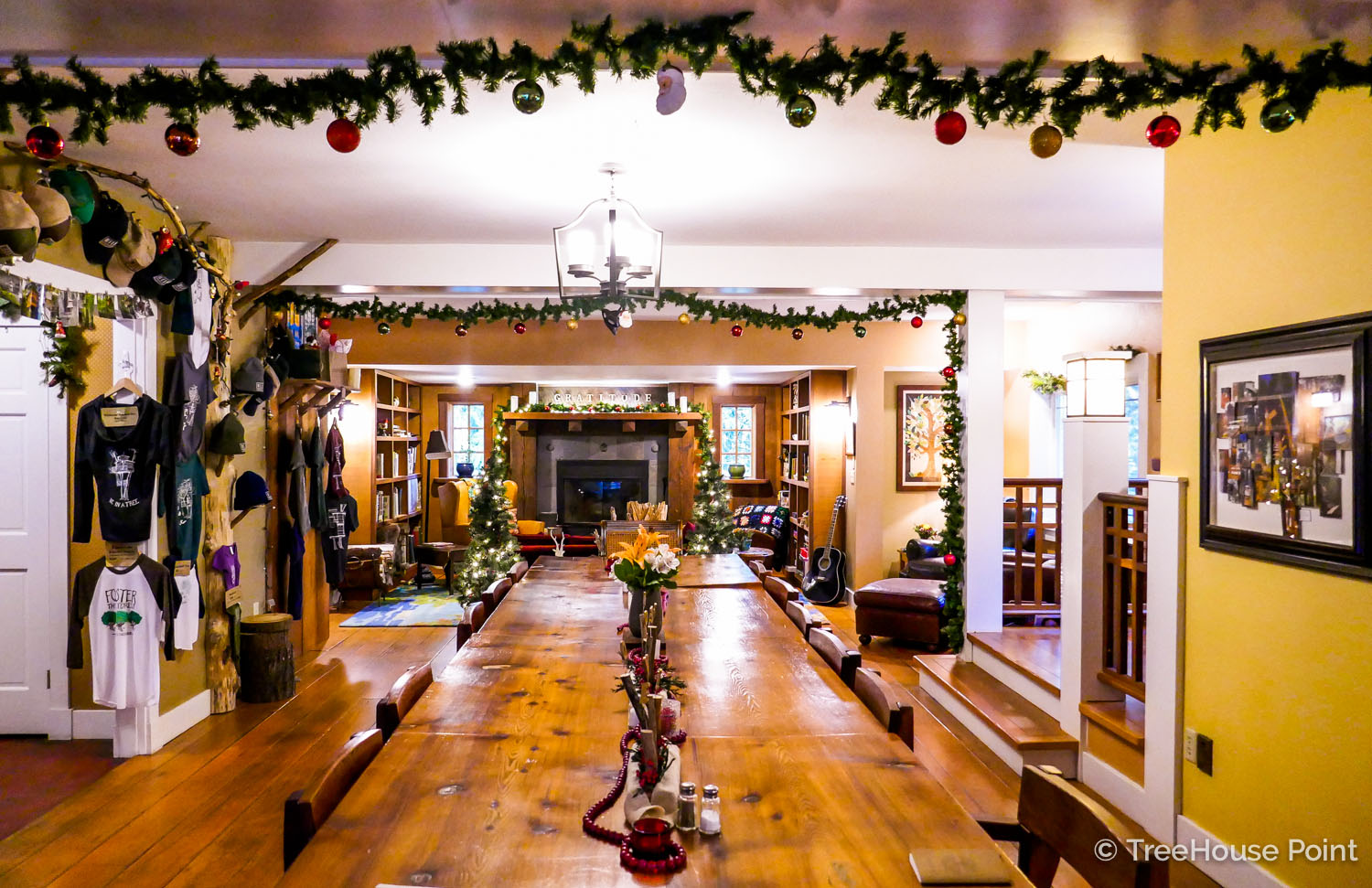 Rheanna decked the Lodge with pine garlands, baubles, mini trees, and plenty of fairy lights.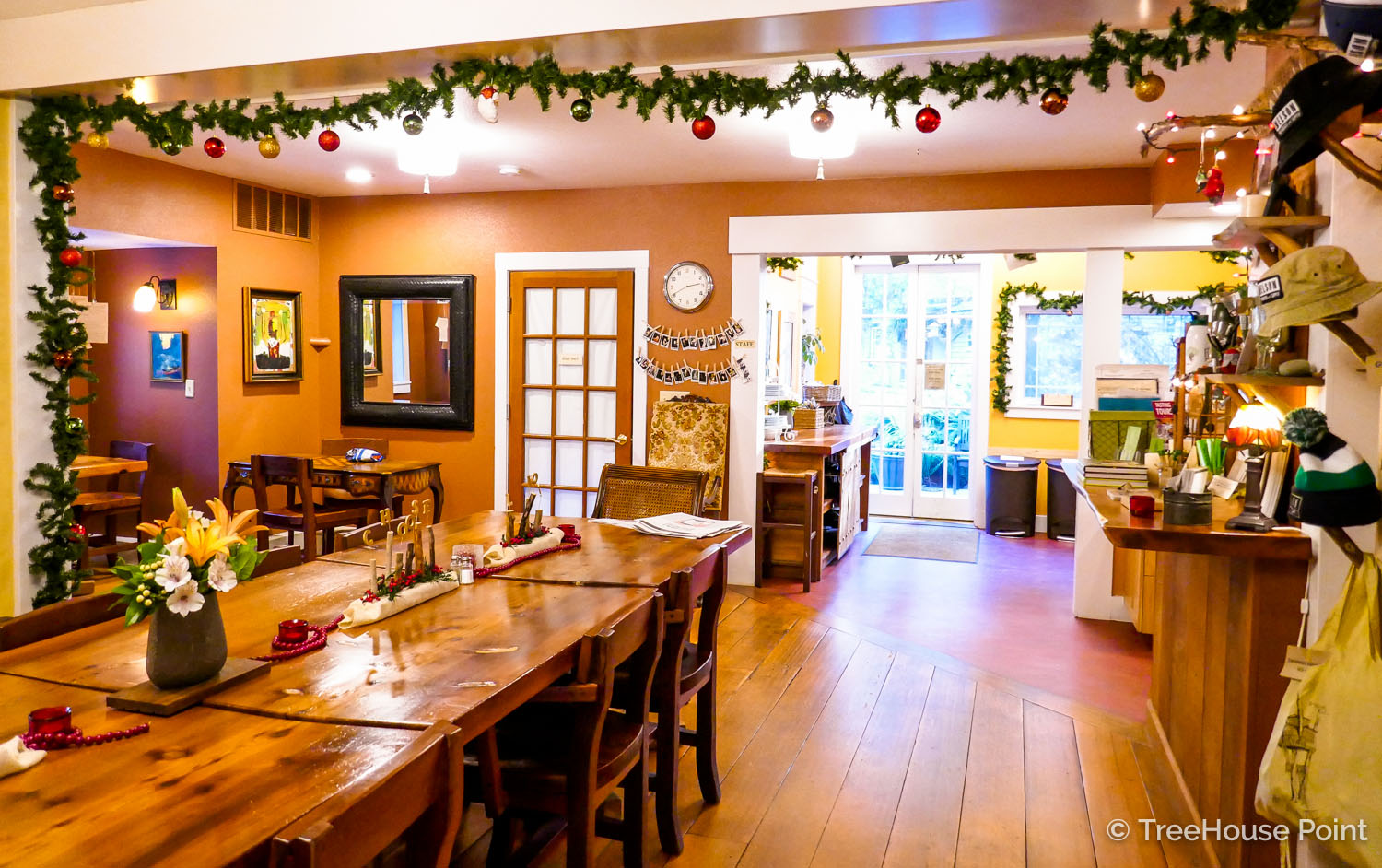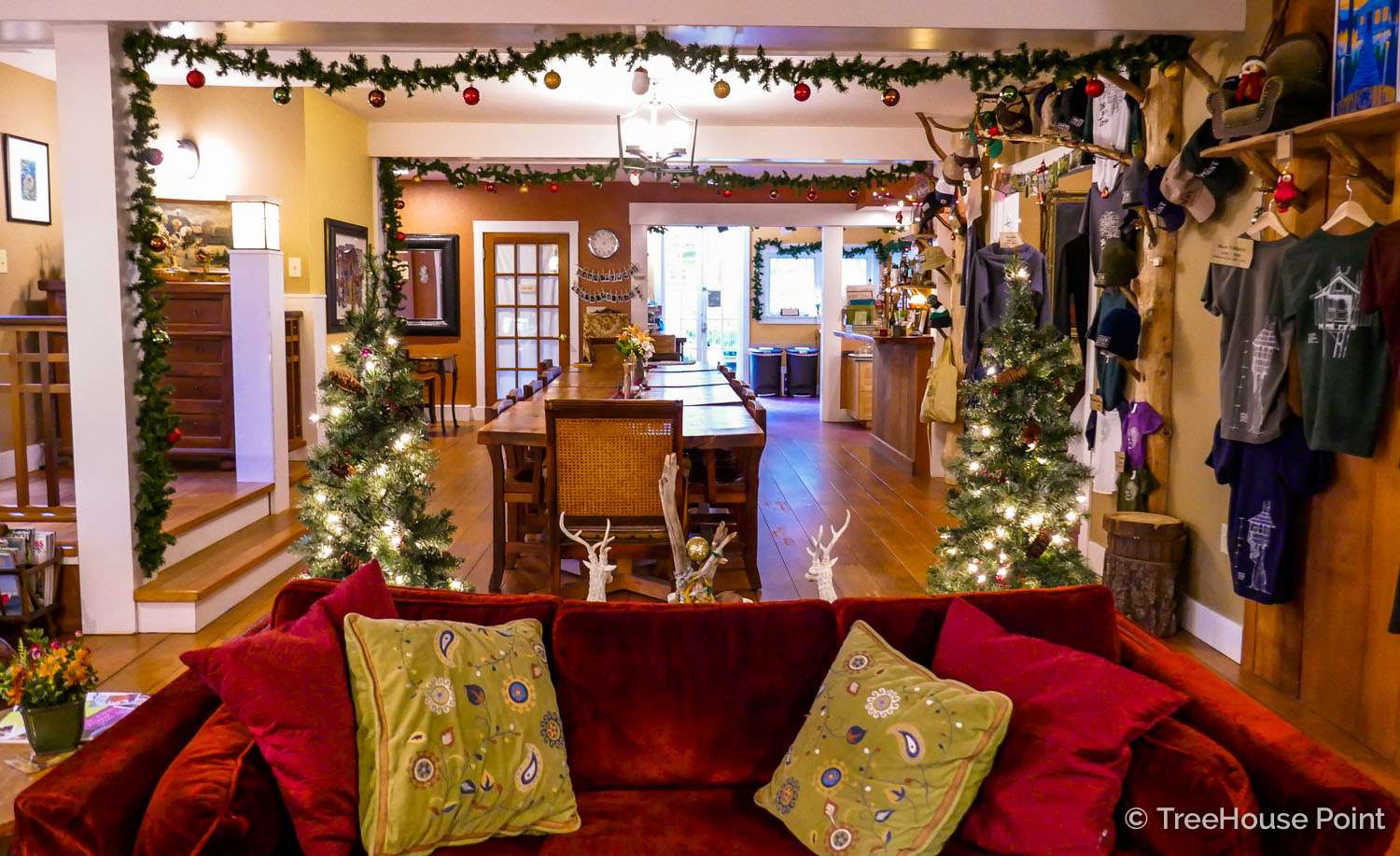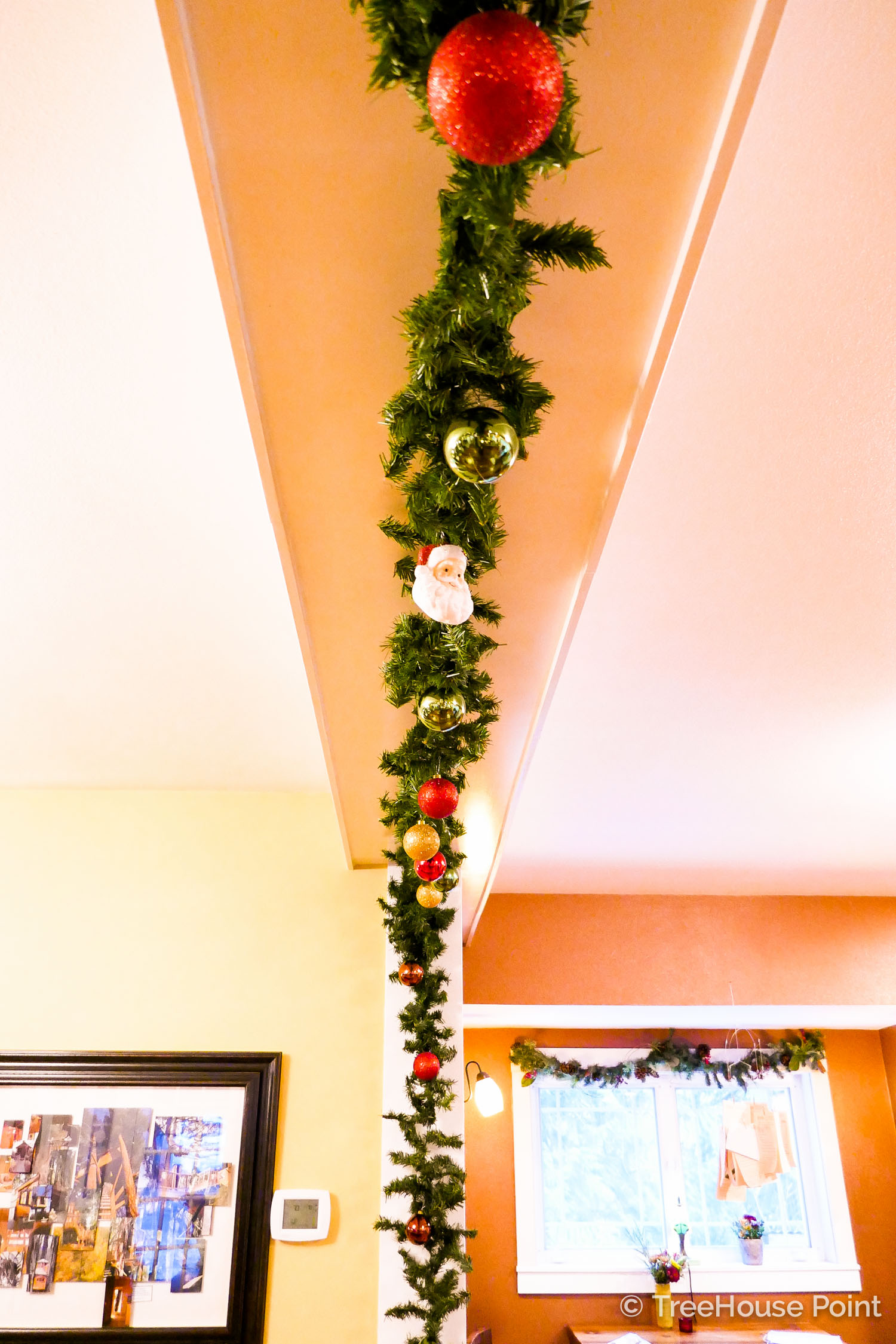 A Santa ornament brings whimsy to a row of metallic baubles.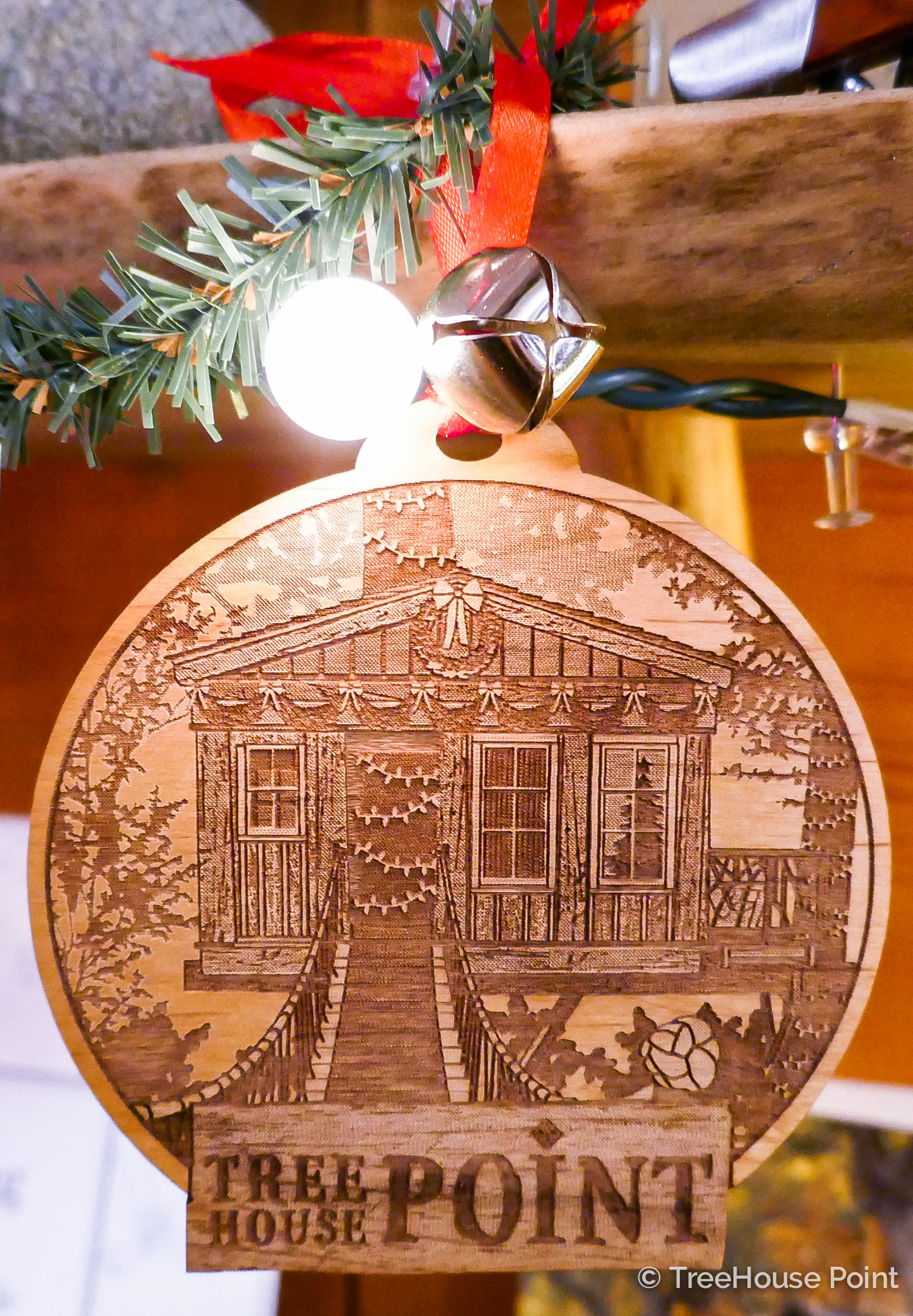 A TreeHouse Point ornament looks right at home in the Lodge.
View of the dining table from the breakfast nook.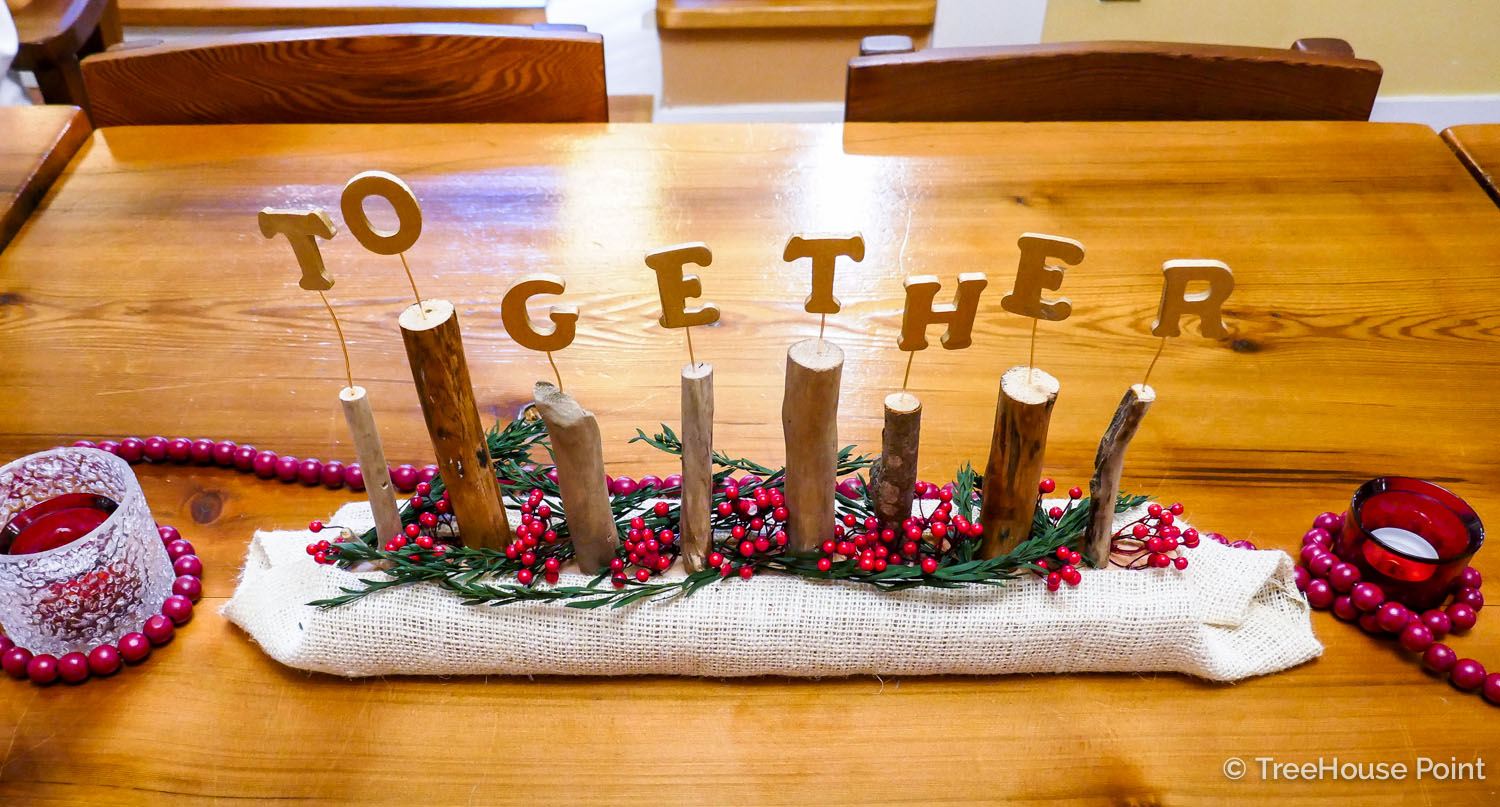 Rheanna's wordy centerpieces celebrate the best elements of the holiday season.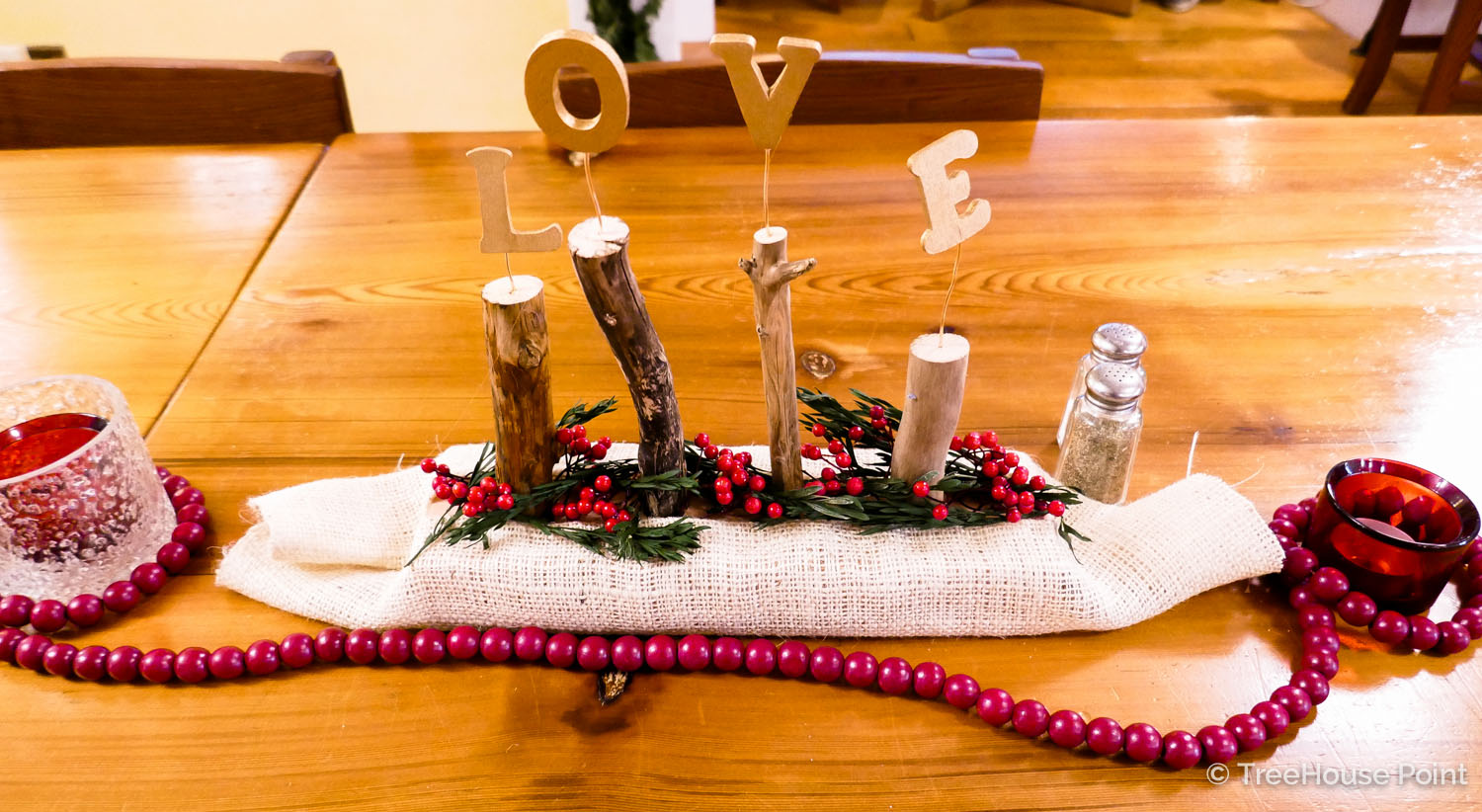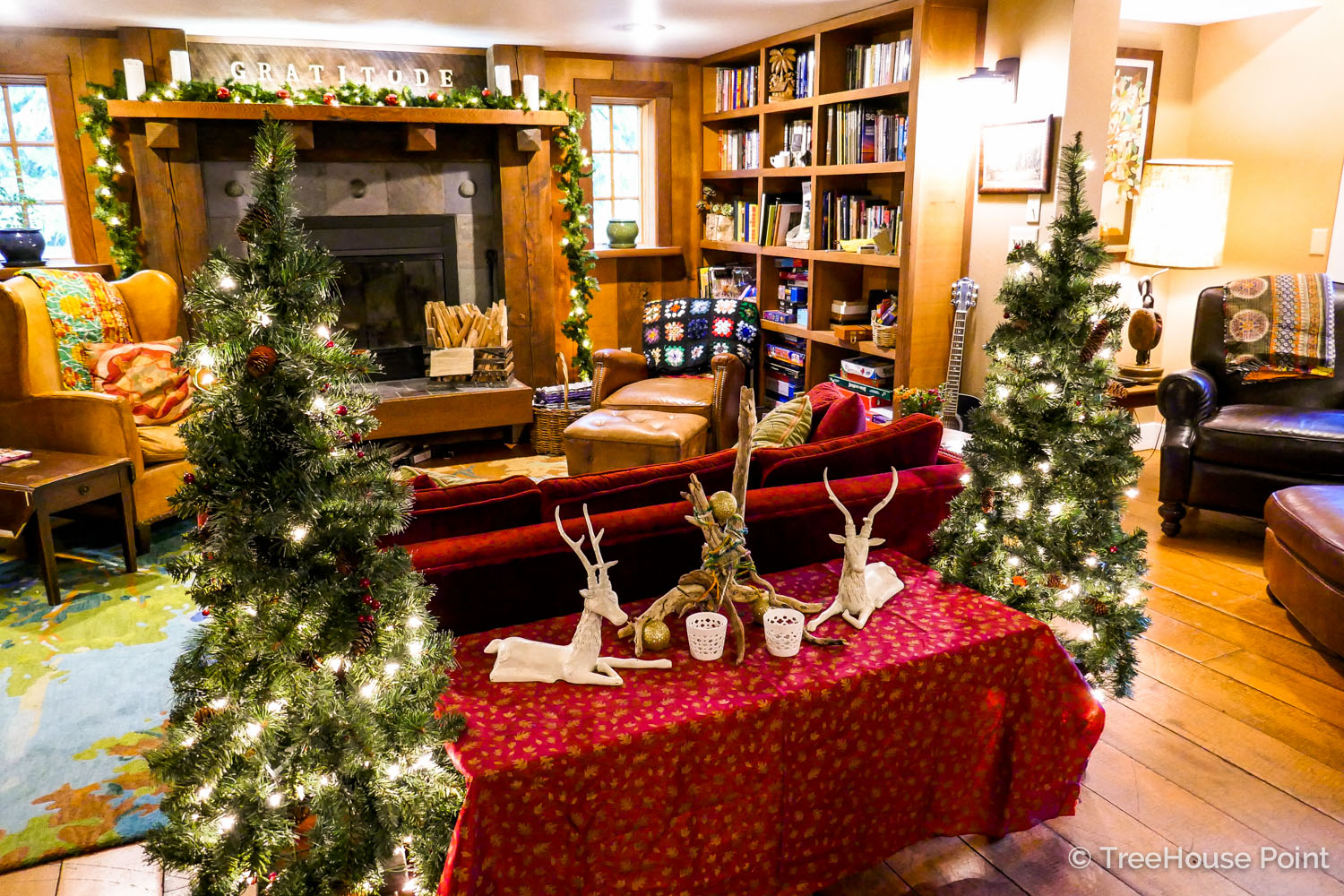 The deer in this display resonate with TreeHouse Point's natural, forested, Northwestern motif.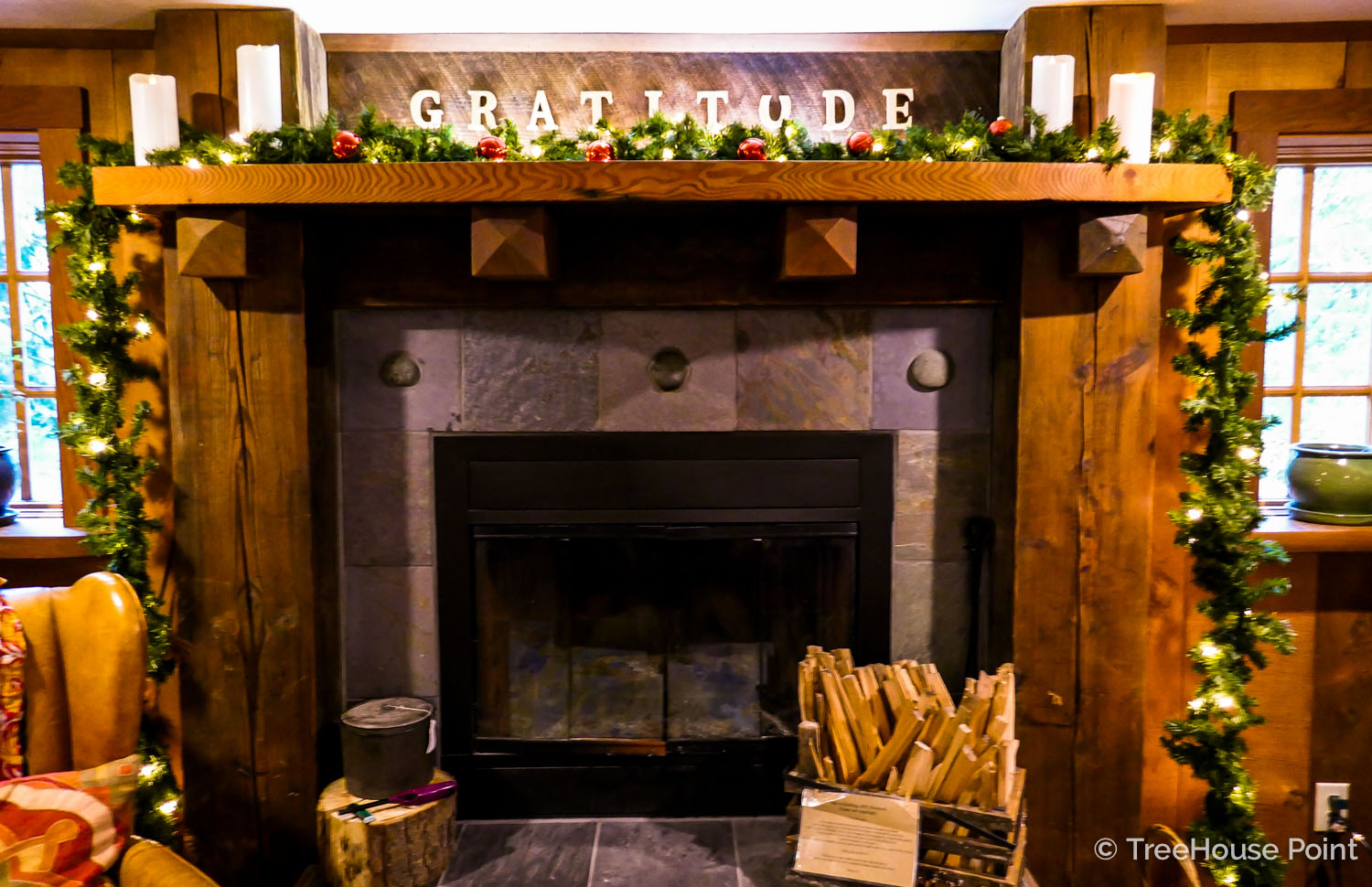 Rheanna's decor makes the mantel glow with gratitude.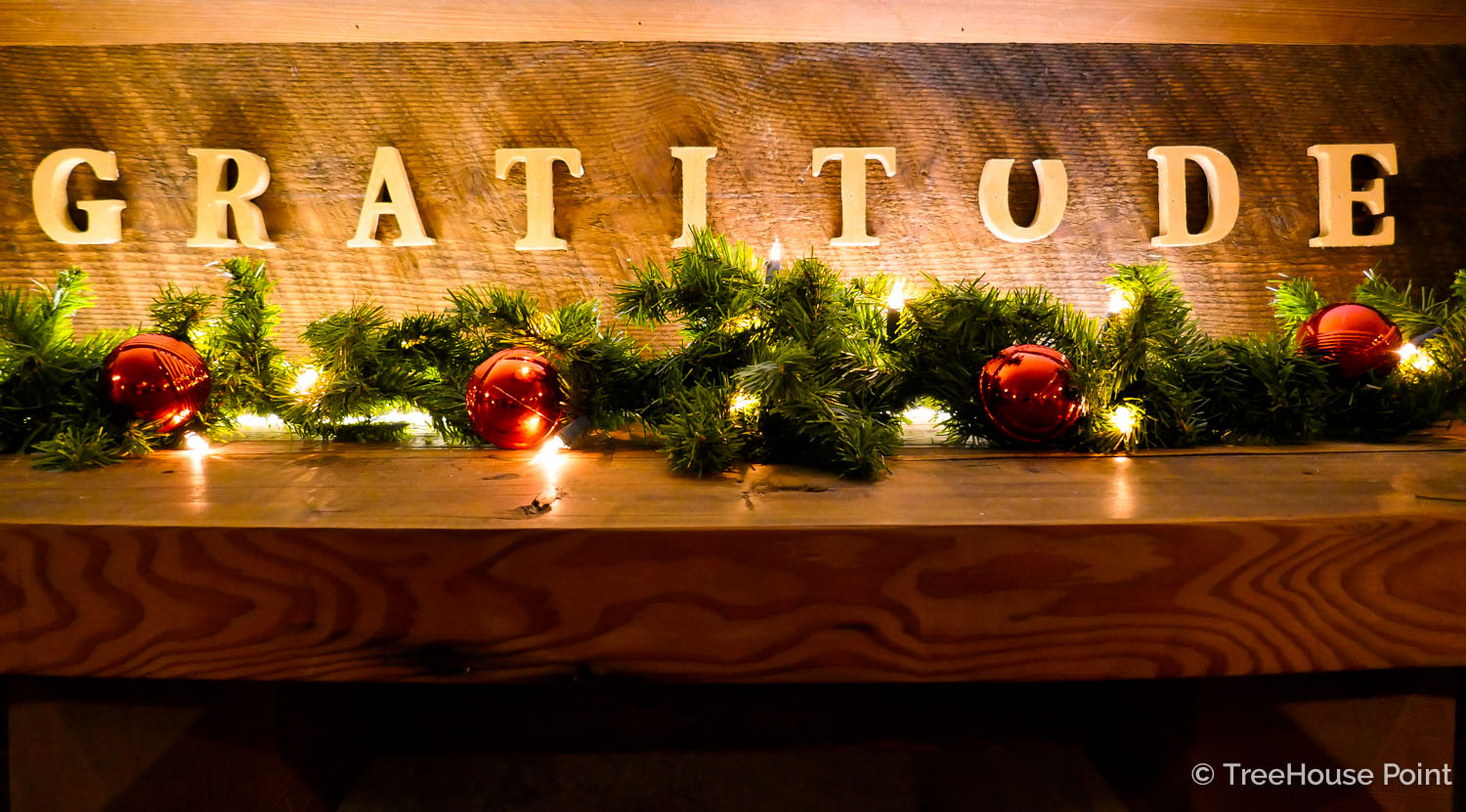 We hope you've enjoyed this peak into the holiday decor at TreeHouse Point.
 From all of us in the Nelson Treehouse family, we wish you a very happy holiday season!
To the trees!