Step inside our shop to see how our carpenters prefabricated the Alaskan Mountain Treehouse!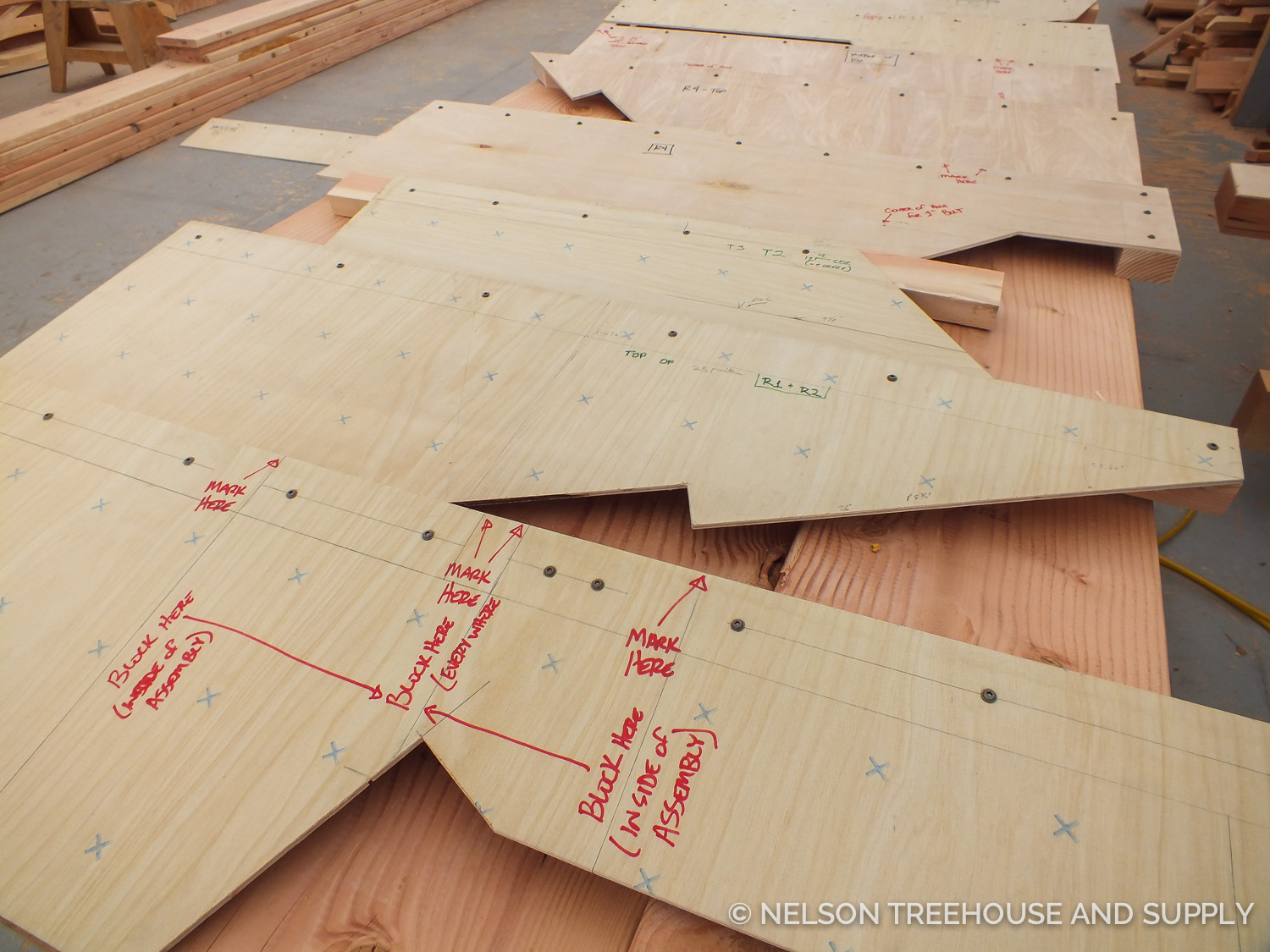 The prefab crew crafted a variety of jigs to facilitate cutting the many rafters for the treehouse.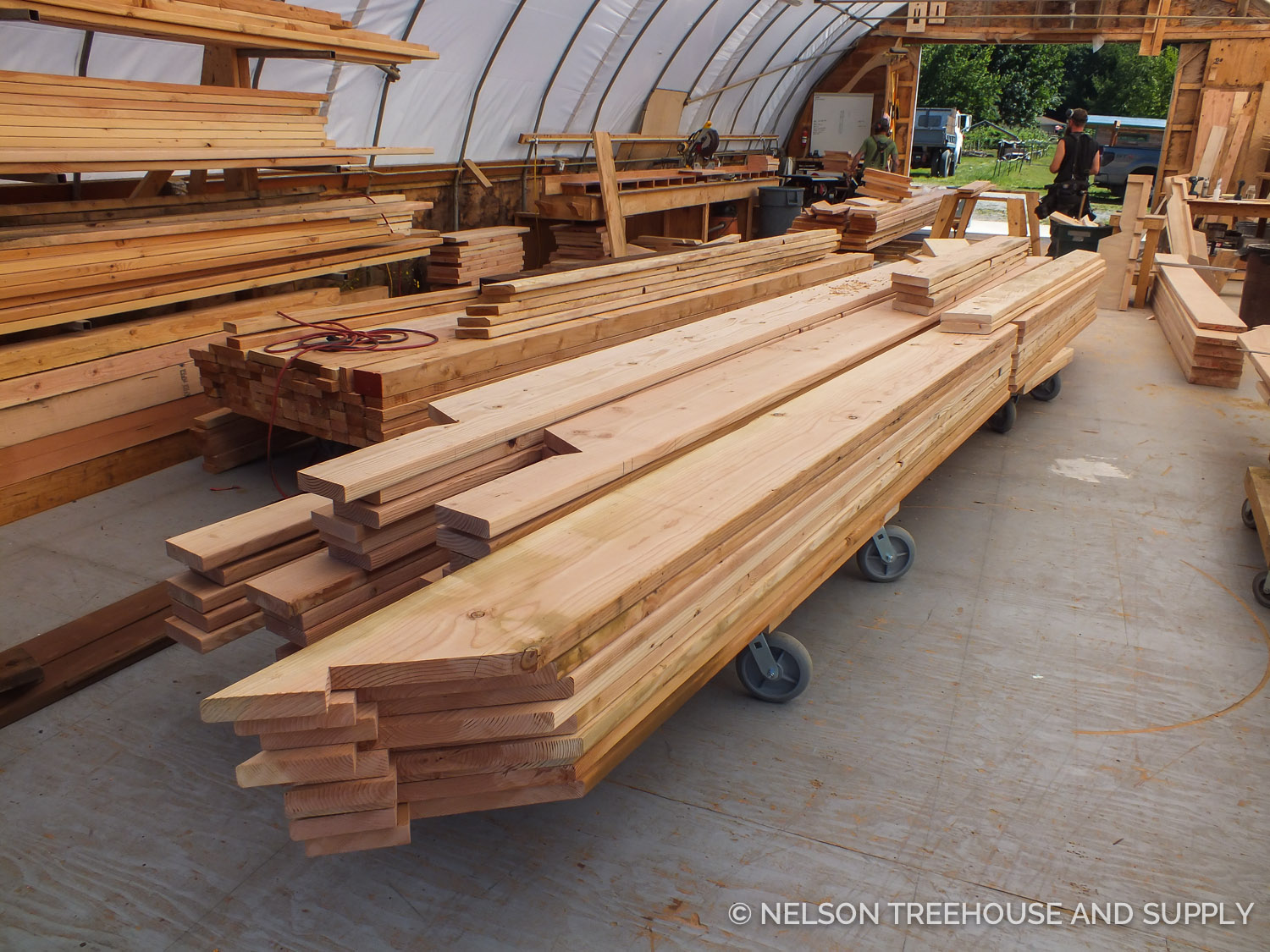 This treehouse called for scores of exposed beams and rafters – there were so many prefabricated components that the shop floor almost became entirely maxed-out for space!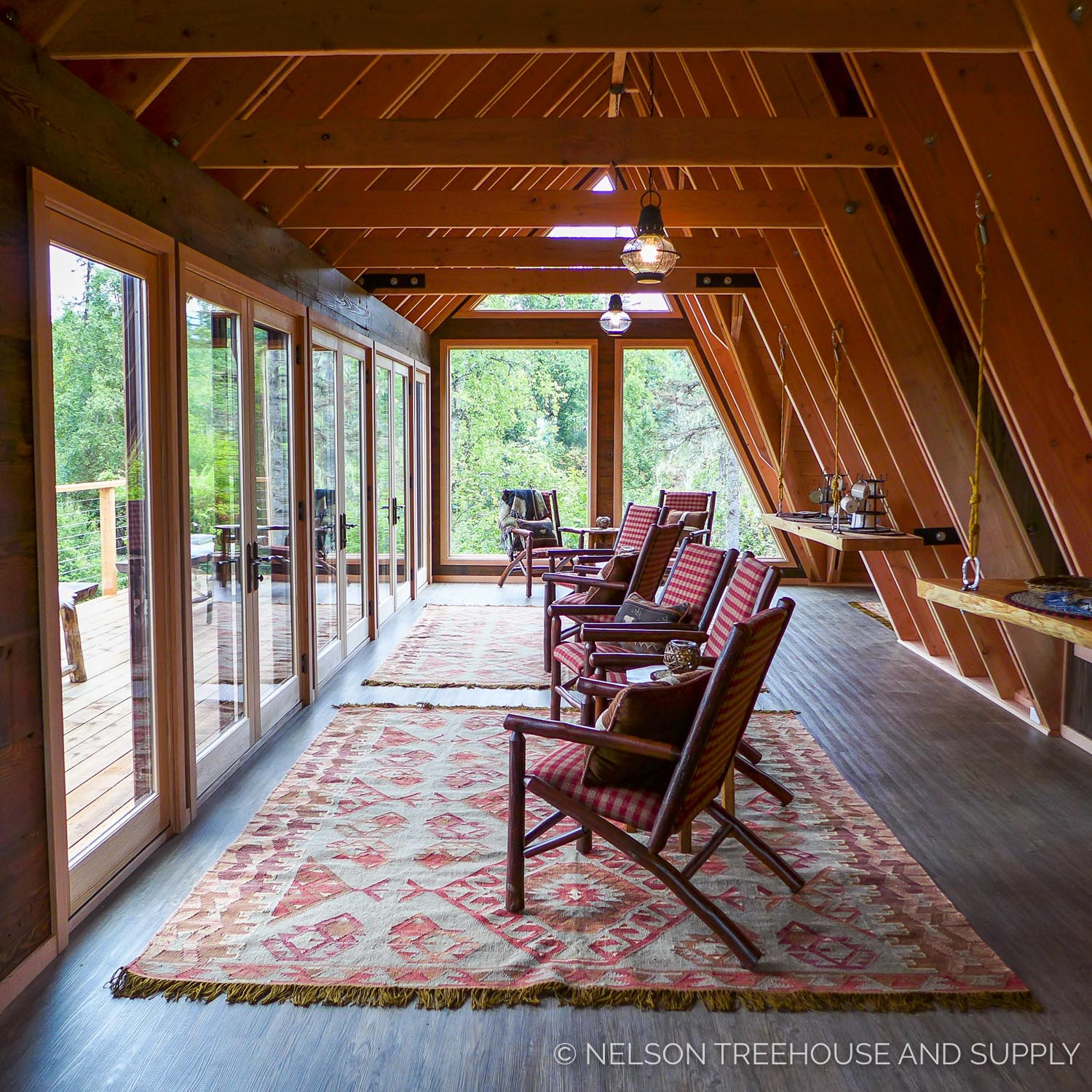 Exposed beams and rafters in the completed treehouse.
What overflow storage for prefabricated components looks like at the Nelson Treehouse prefab shop.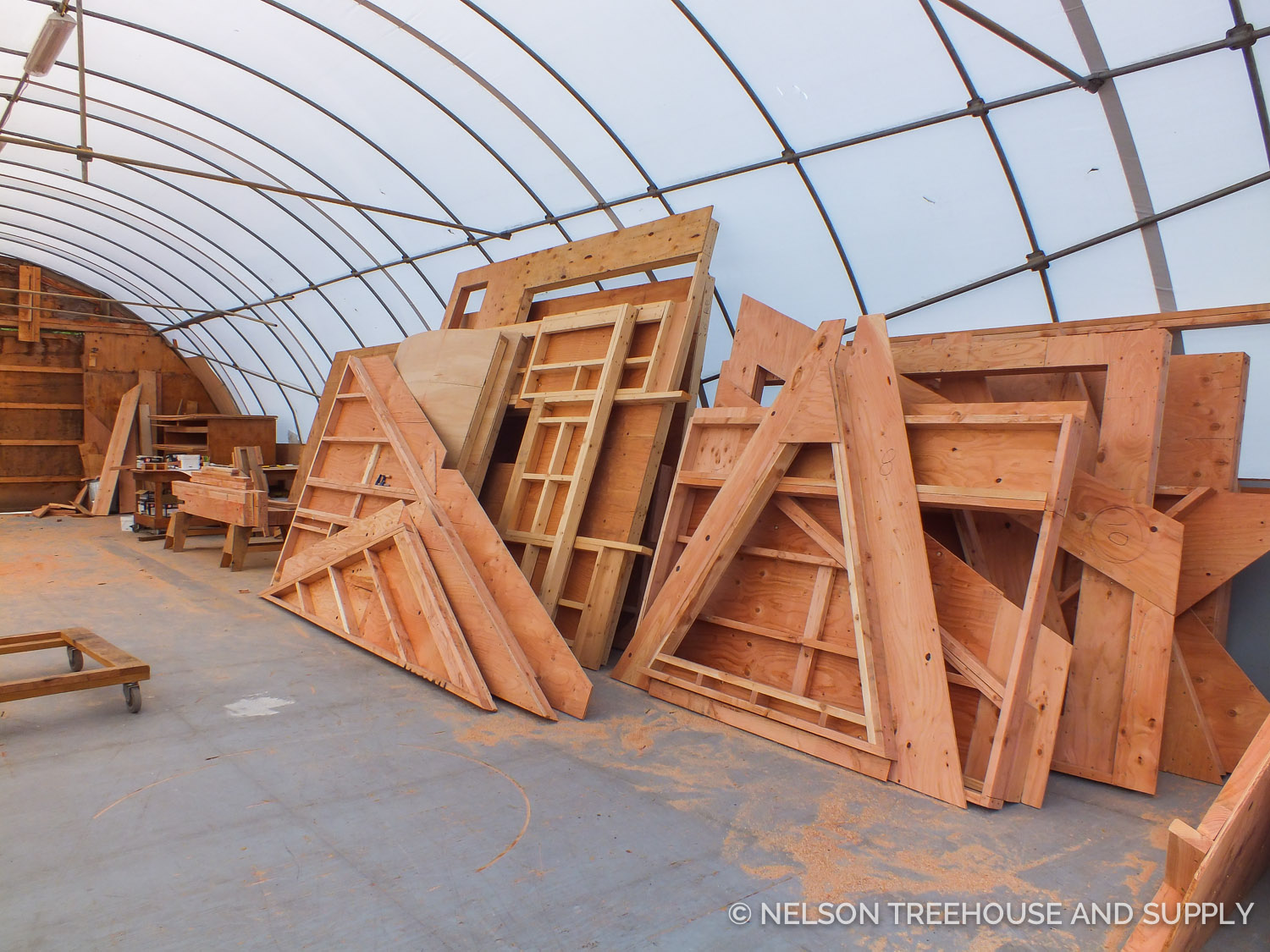 Framed walls await packing.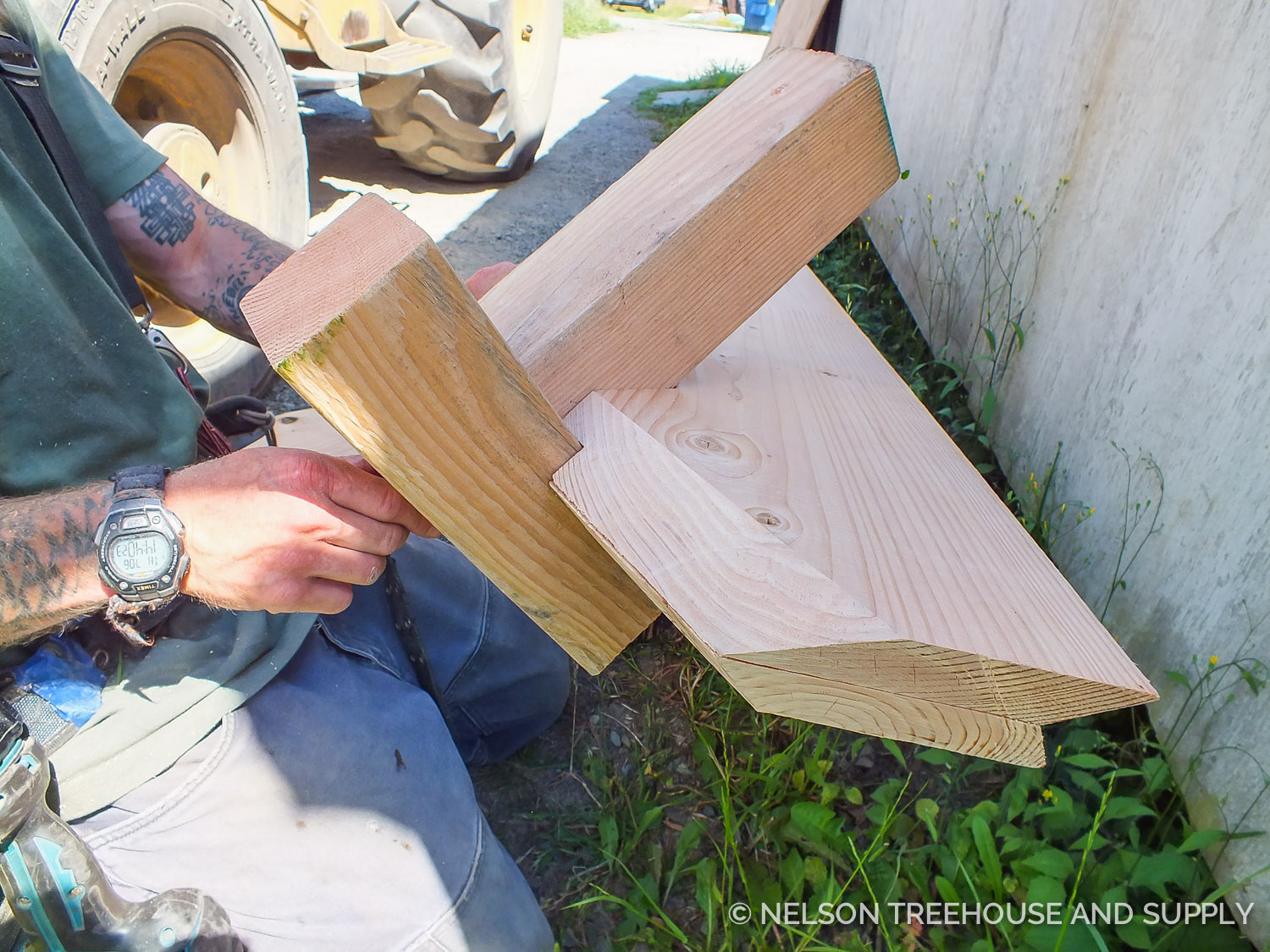 Prefab prodigy Rolf Hefti cut a mock-up of the two major ridge beams to guide his cuts for the connected valley rafters. Mocking up the placement of treehouse parts is often essential for the prefab crew, as they rarely (if ever) get to see the full treehouse come together. They have to rely on plans, detailed shop drawings, and math to prefabricate each component so they fit perfectly onsite. Here, Rolf demonstrates how the ridge beams will meet the valley rafter.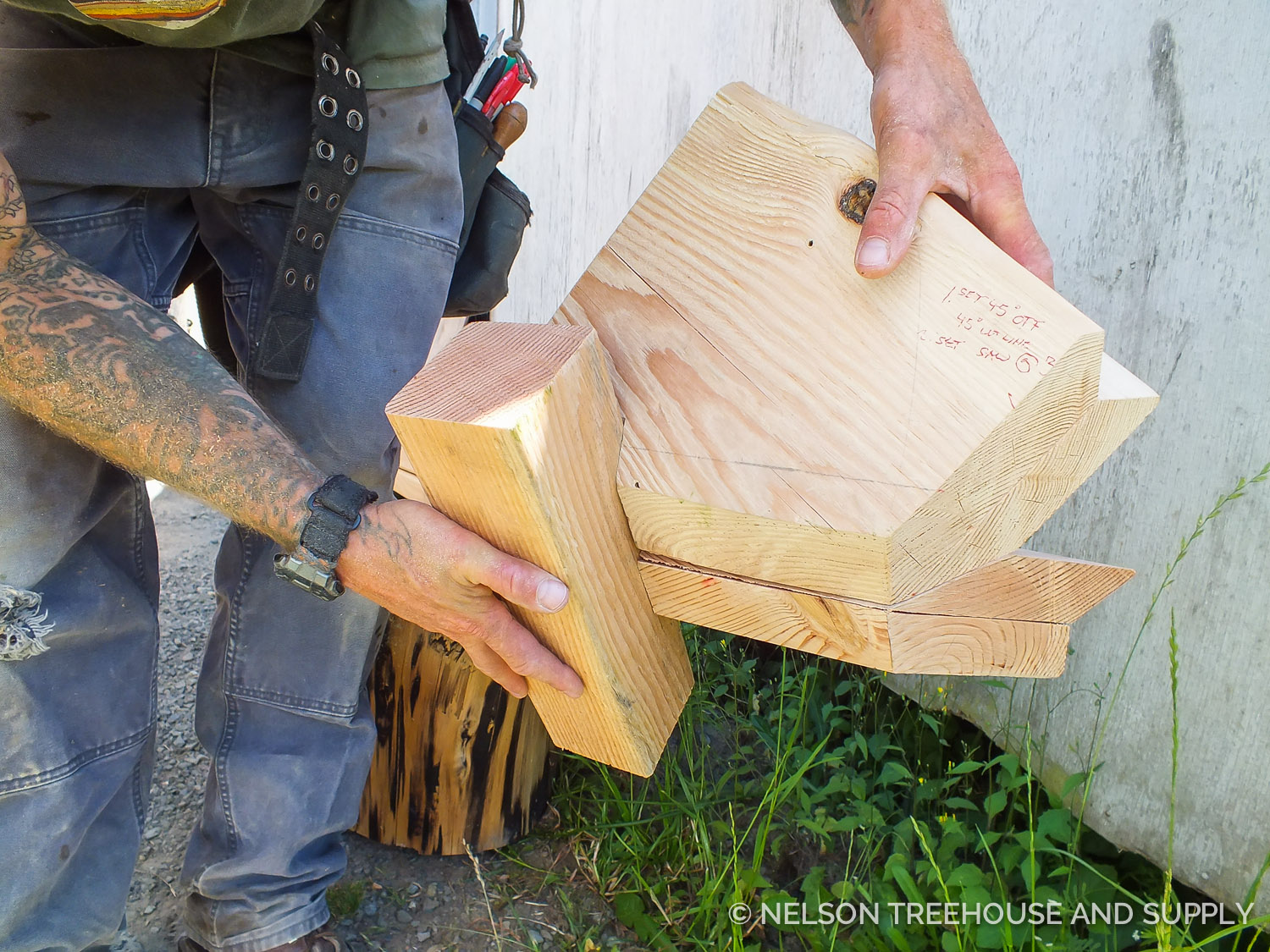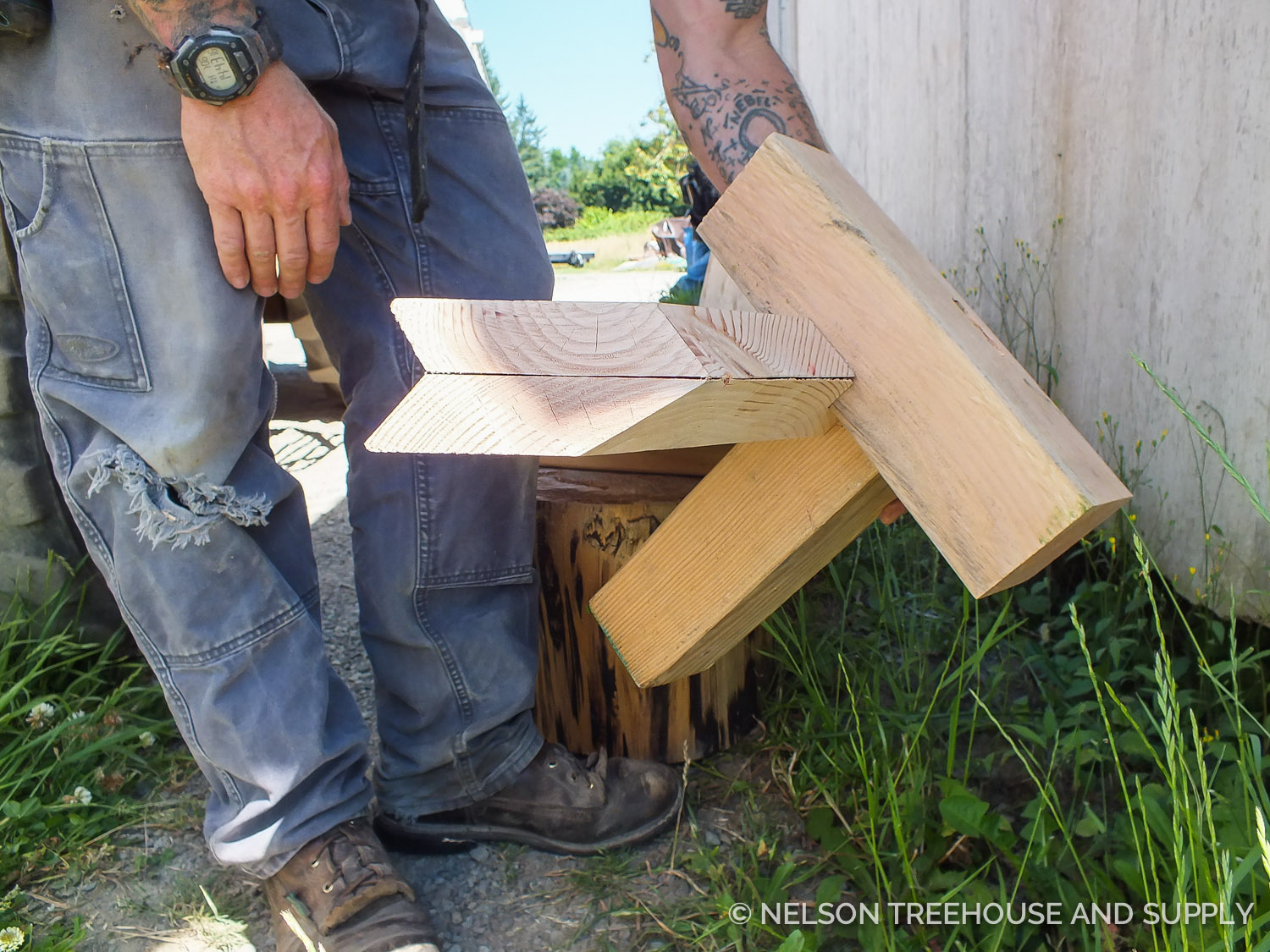 This connection was particularly tricky to cut accurately because the valley rafter is comprised of two distinct pitches: 12/12 on one side, and 25/12 on the other.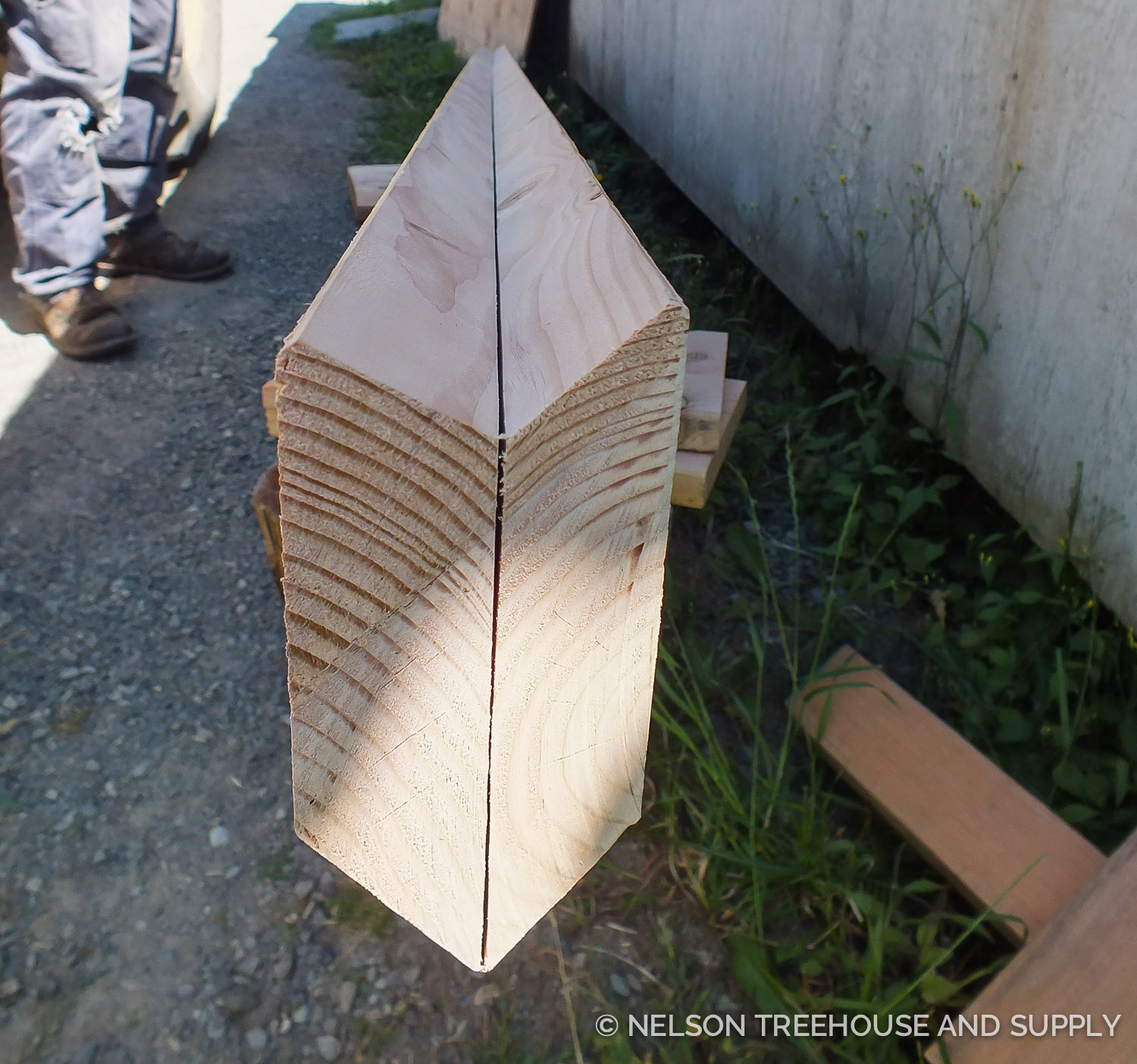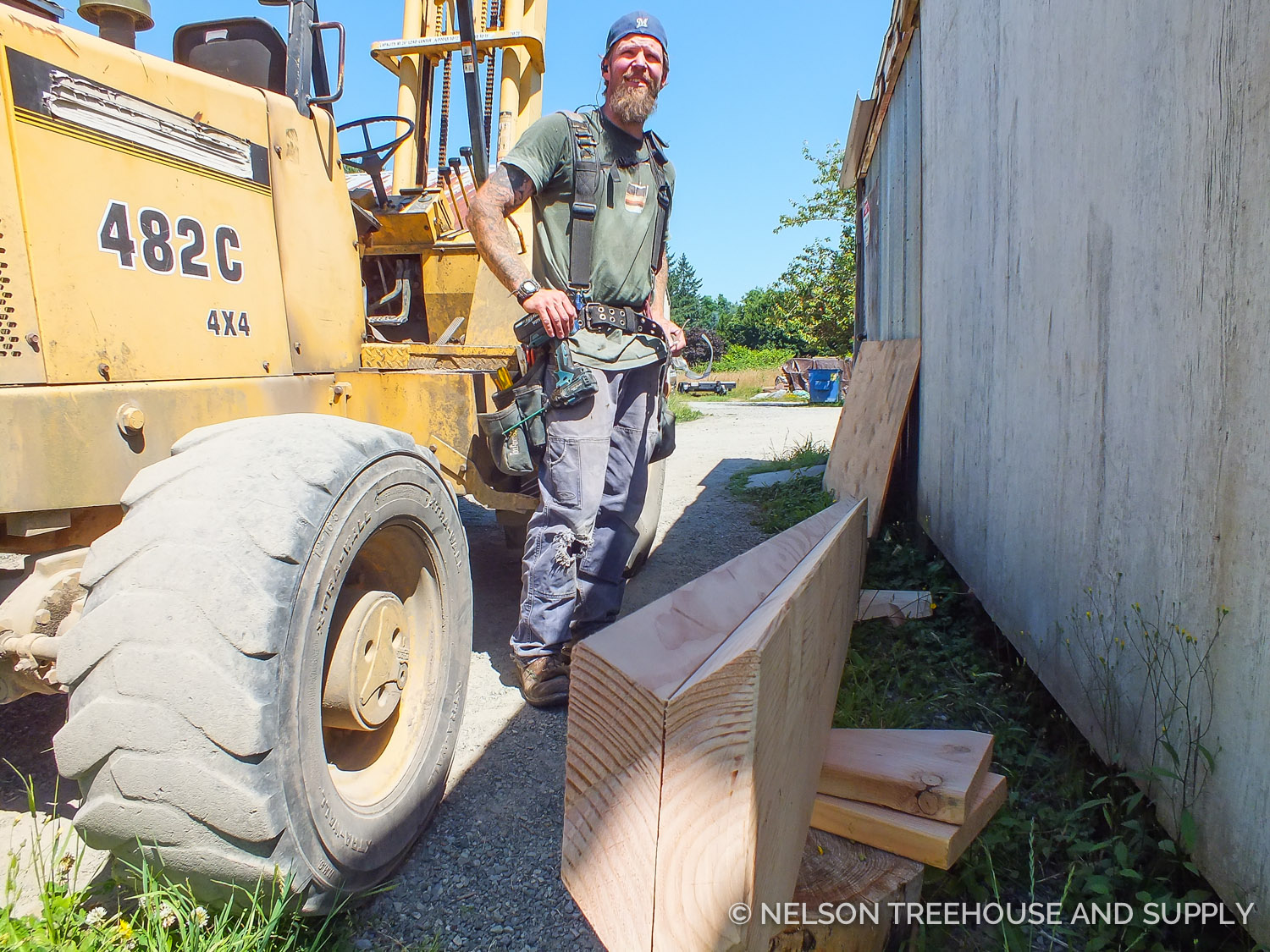 The carpenter behind this prefab magic!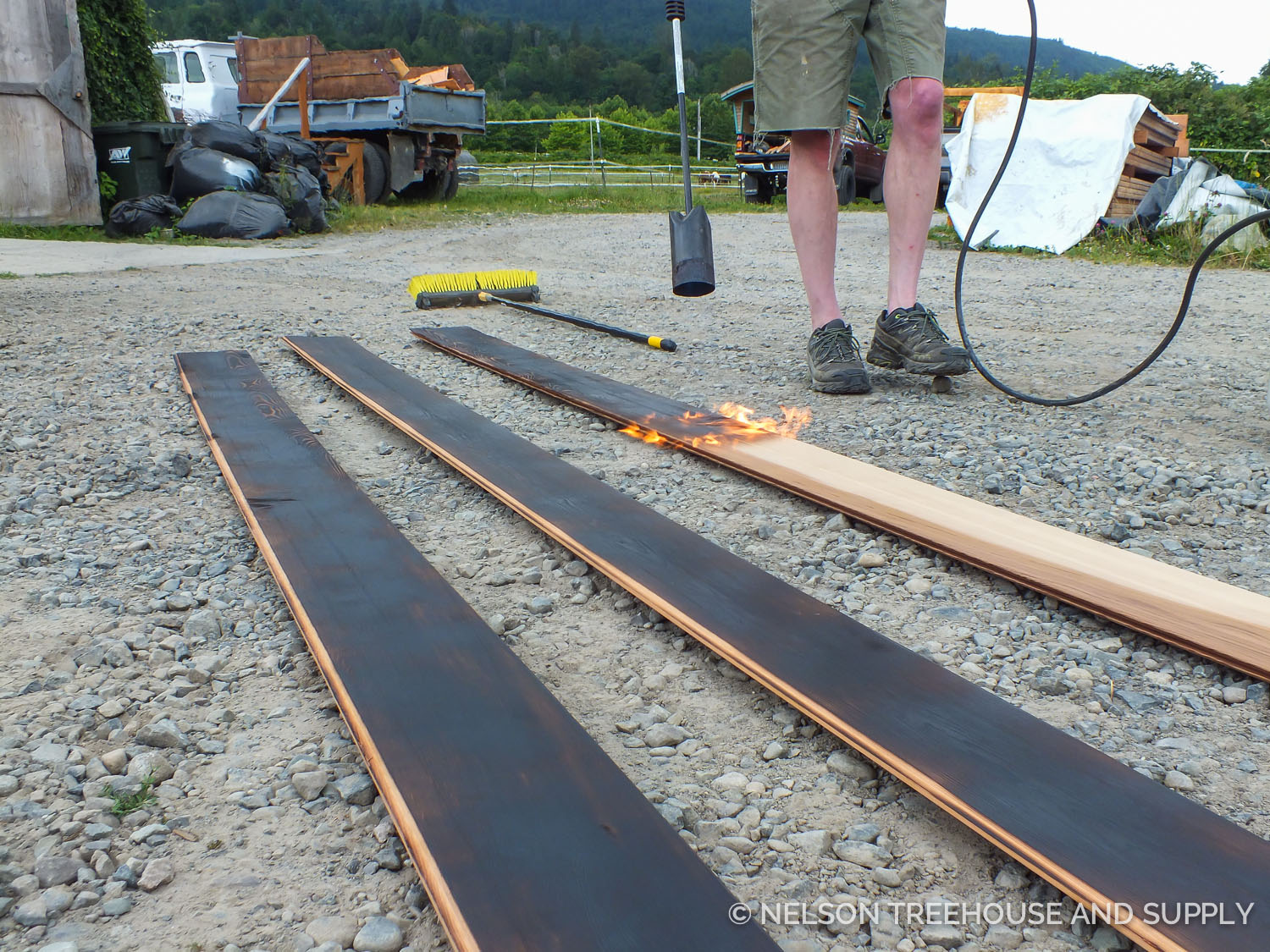 The crew applied a Japanese technique called "shou sugi ban" to the cedar wood for exterior paneling. This finishes the wood and gives it a deep, smokey color.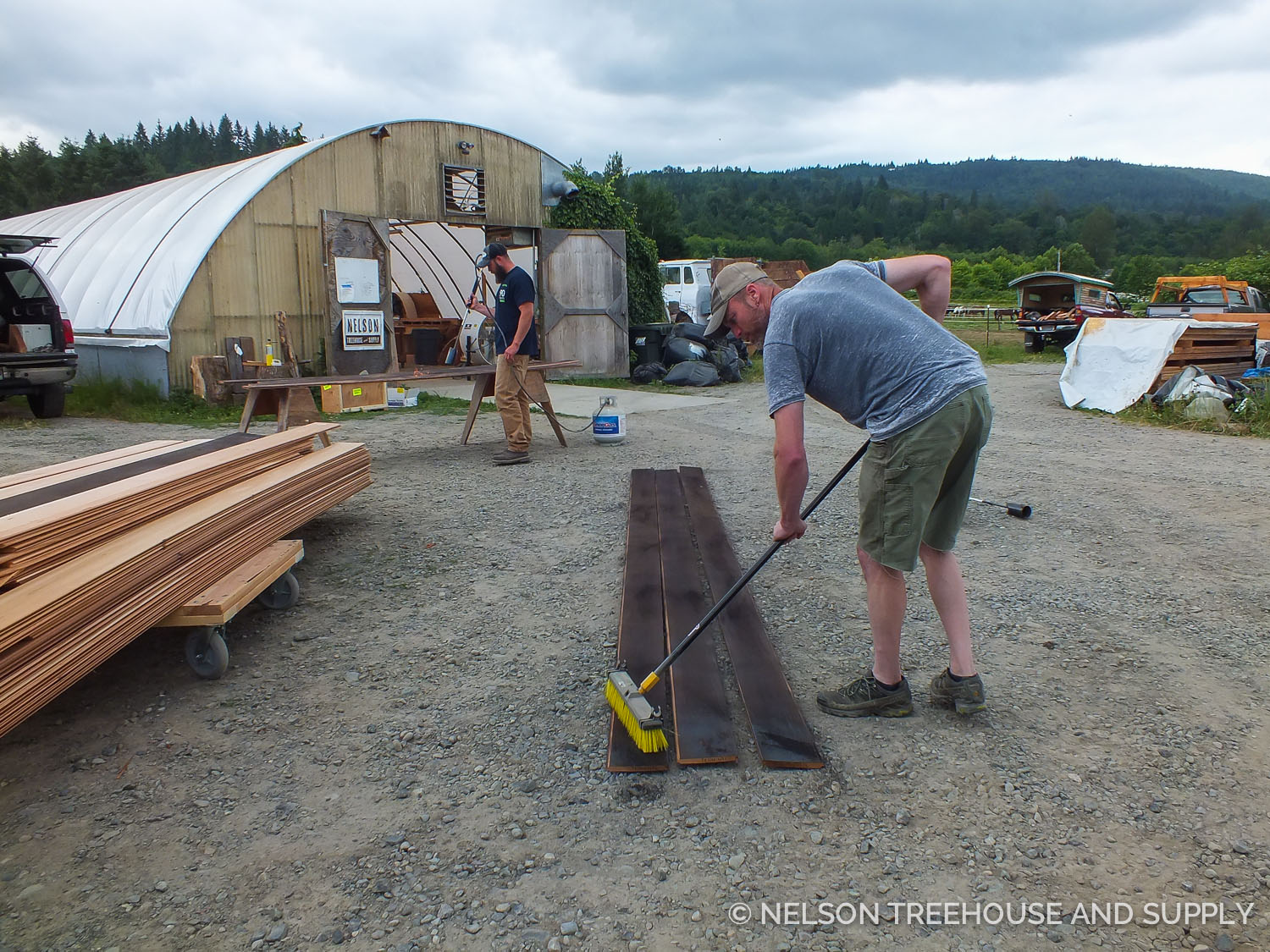 After burning the surface of the wood, the crew brushed off excess ashes with a broom.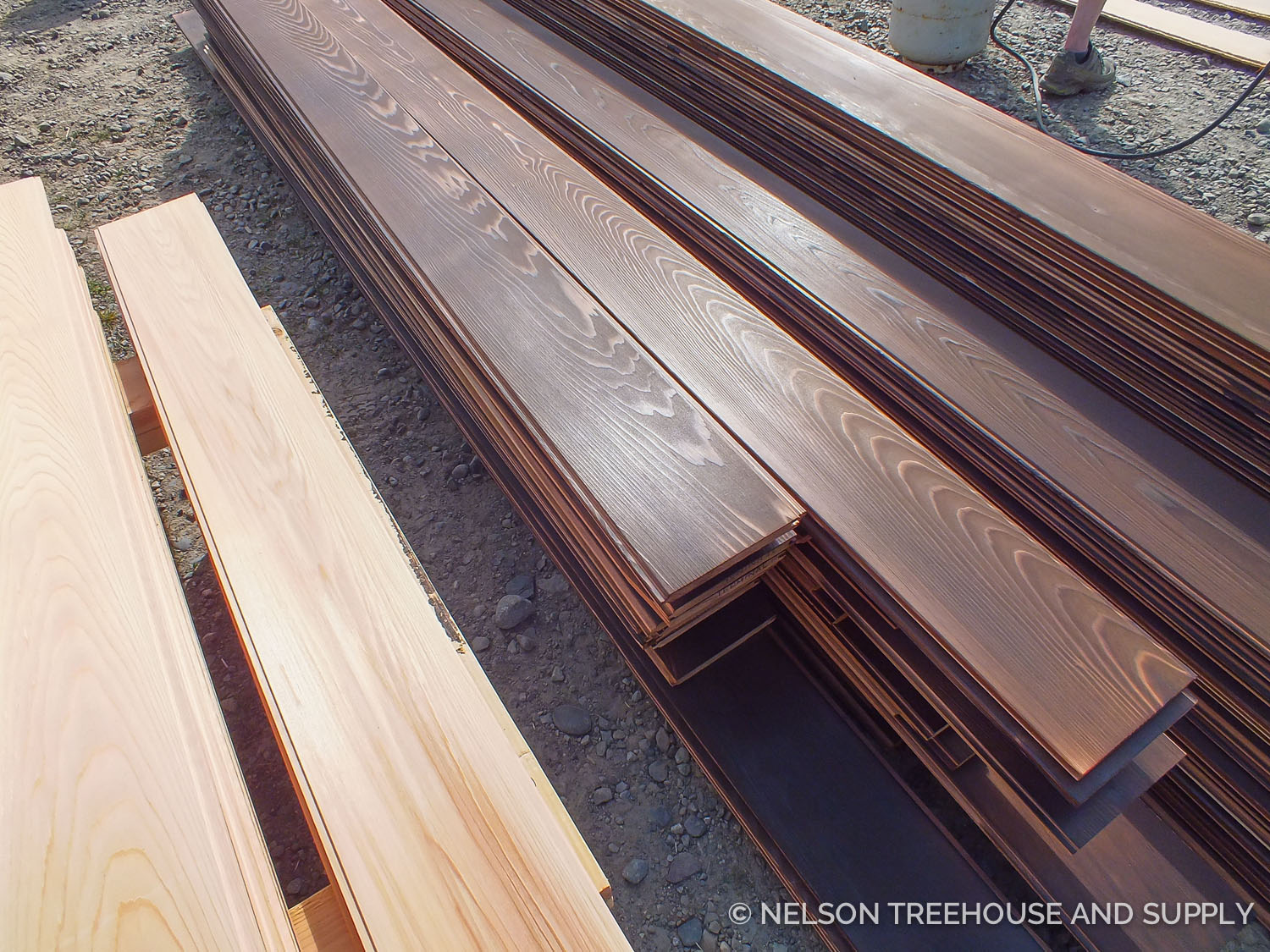 Contrast between unburned cedar and sugi ban cedar.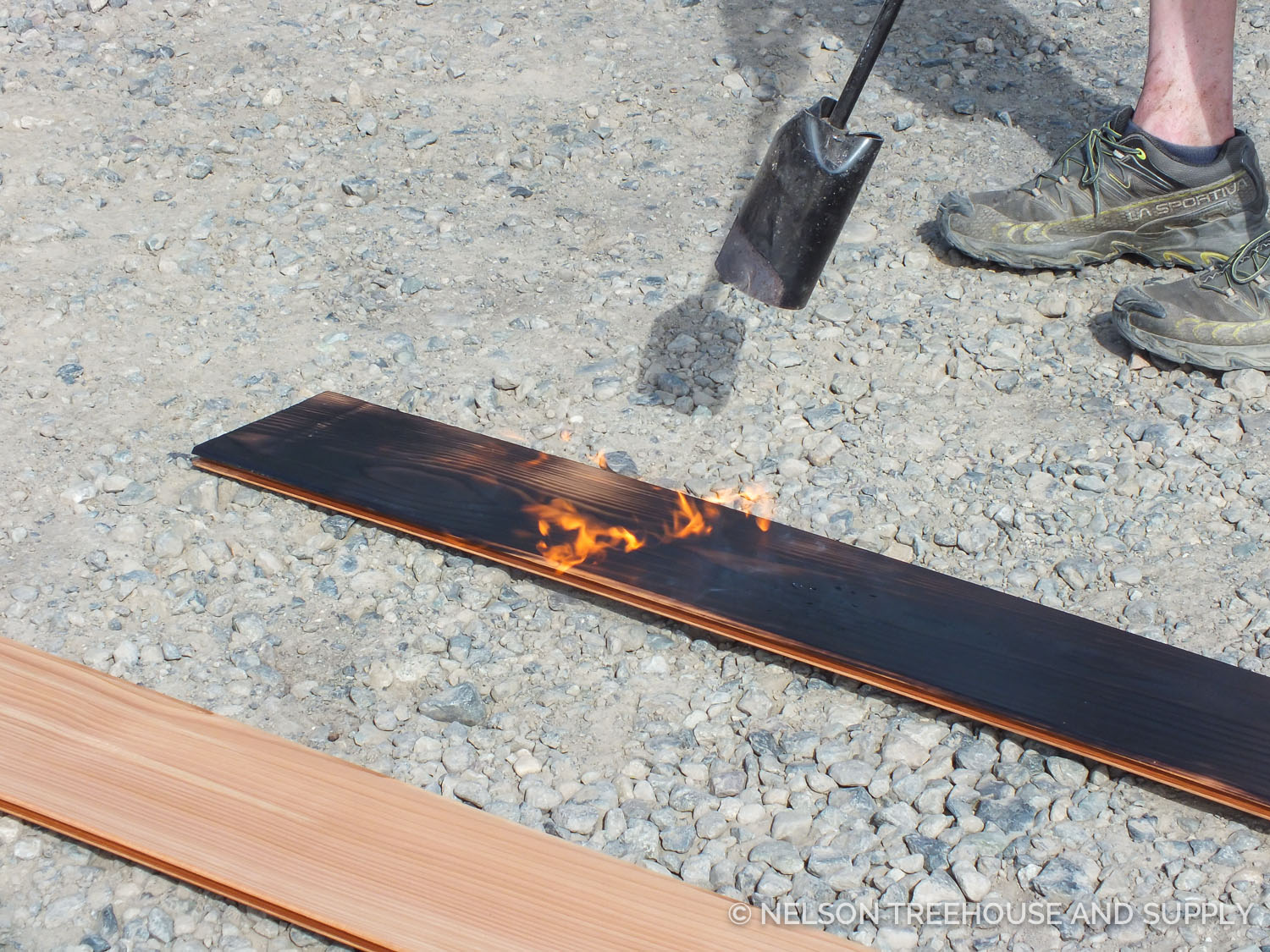 Smooth, slow strokes with the propane torch ensured an even application of the sugi ban effect.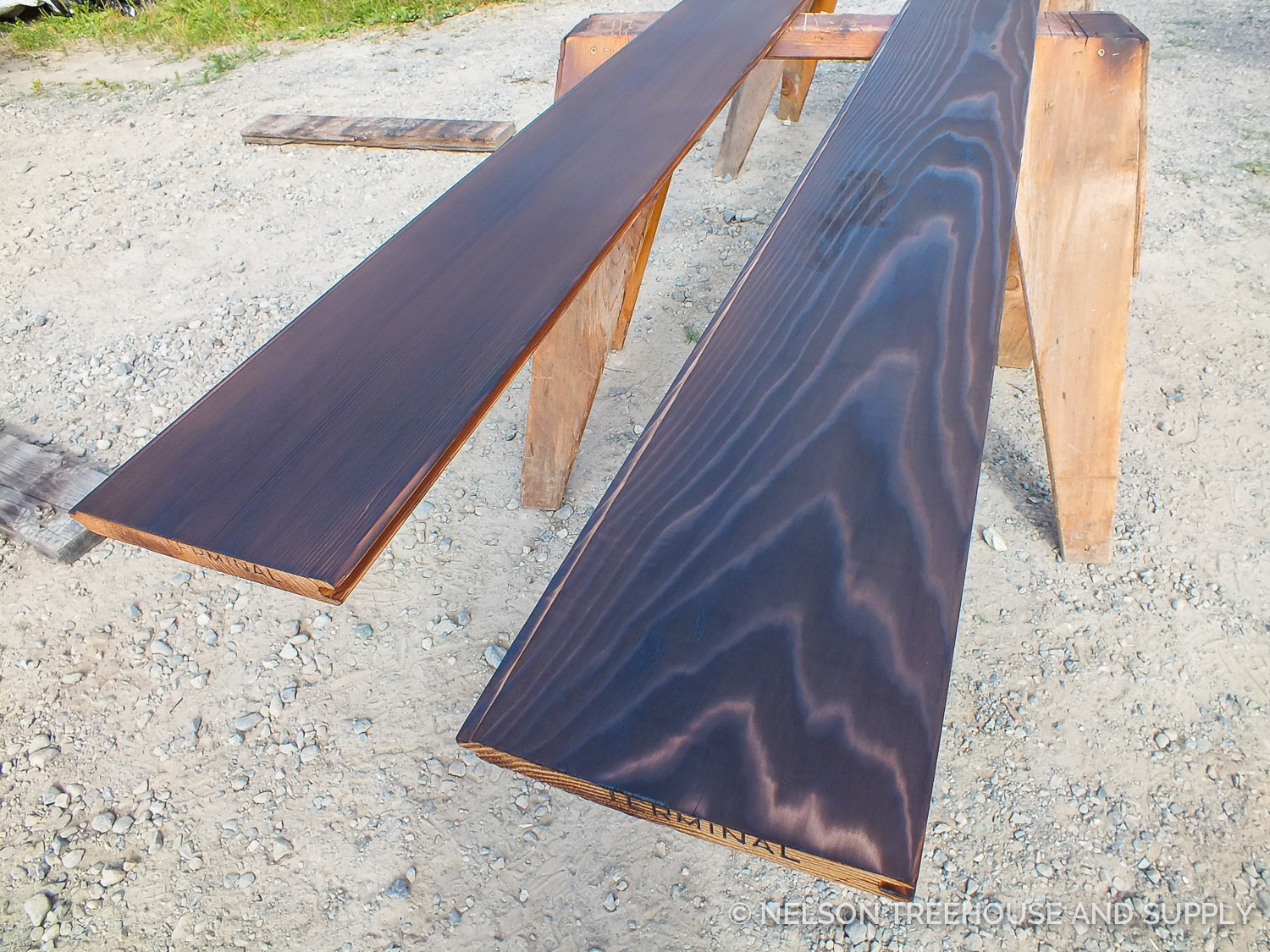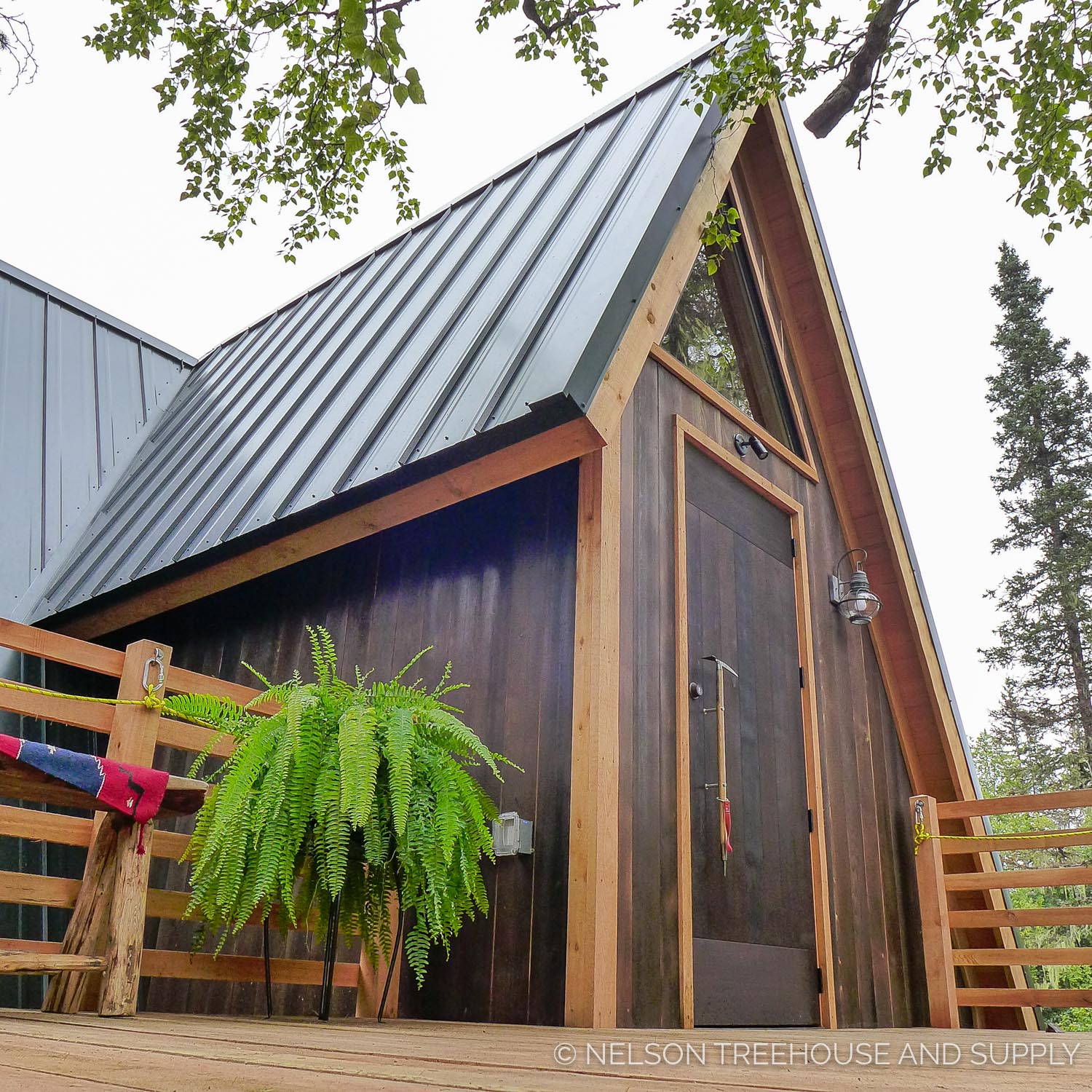 Burned cedar siding on the completed treehouse.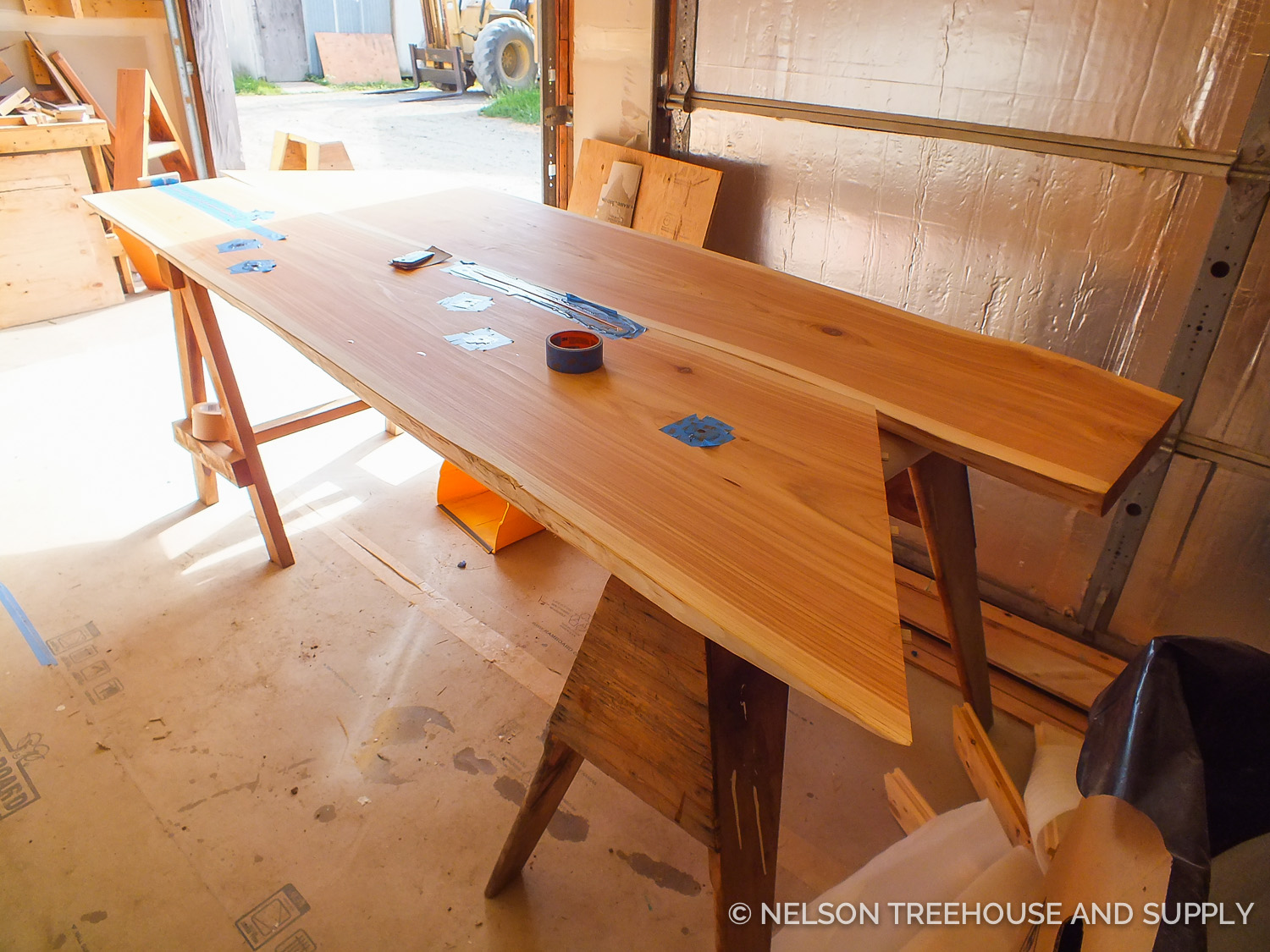 Dylan Rauch crafted the built-in hanging counters for the treehouse from live-edge wood slabs.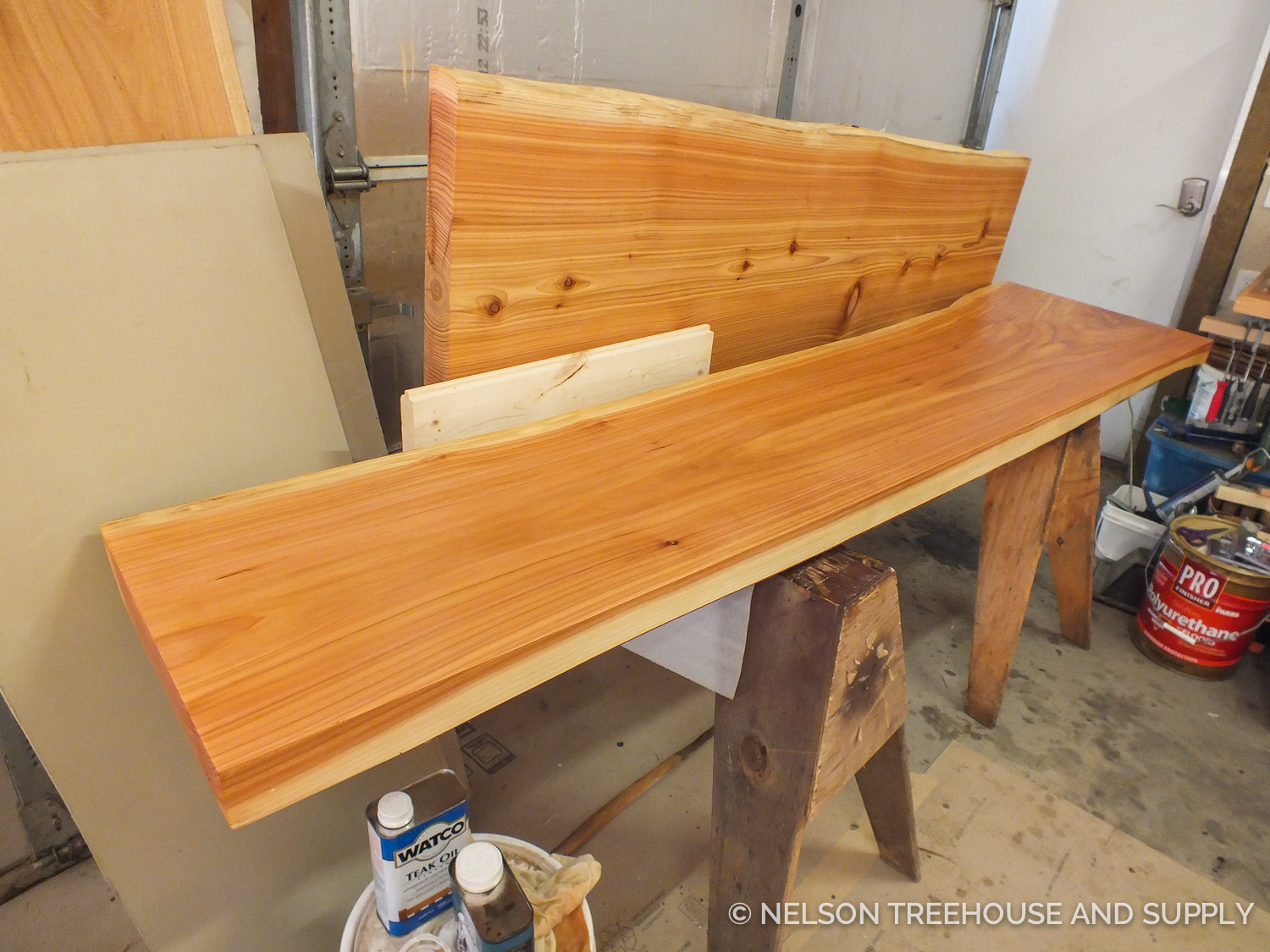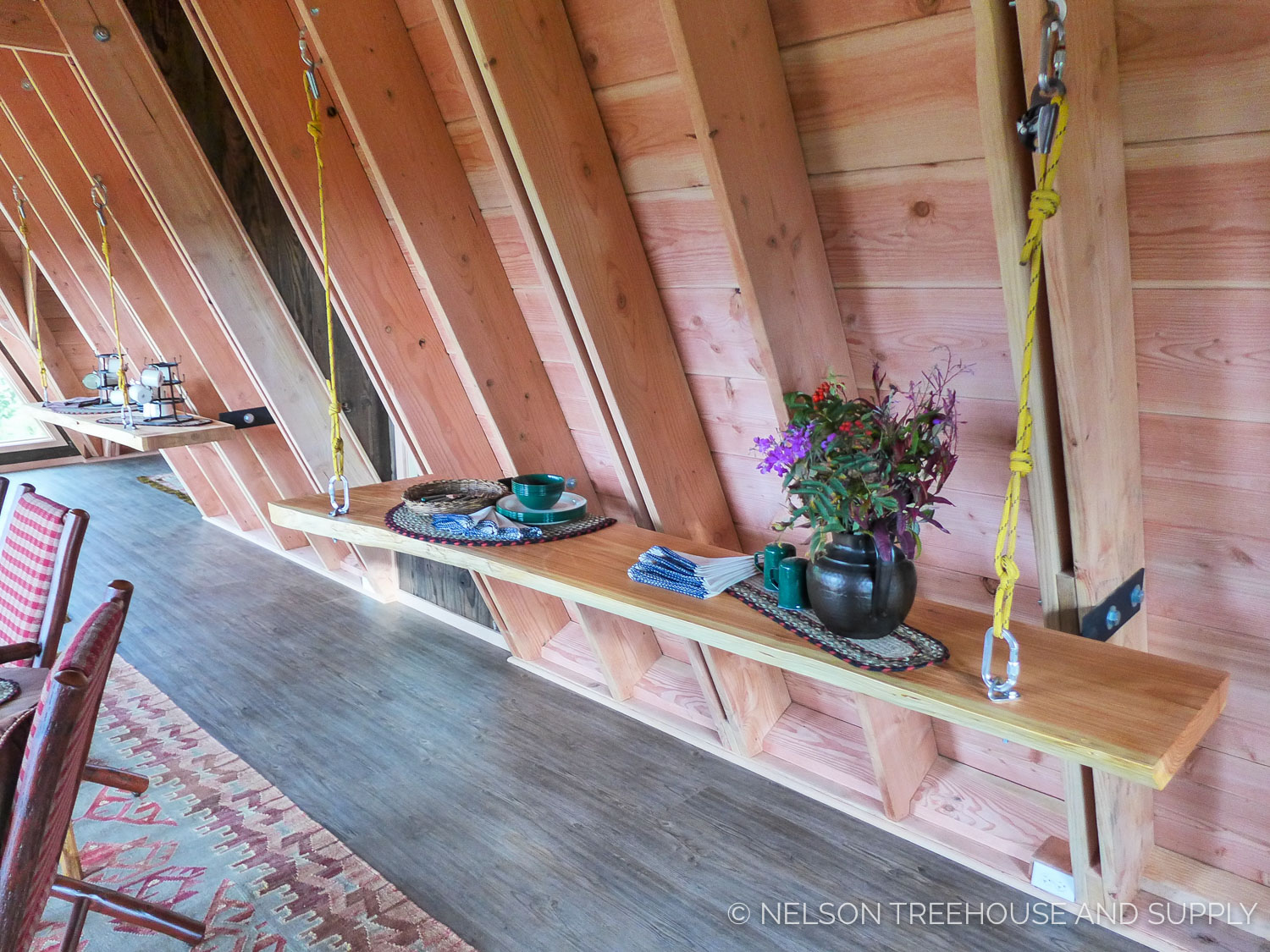 Slab counters hanging in the completed treehouse.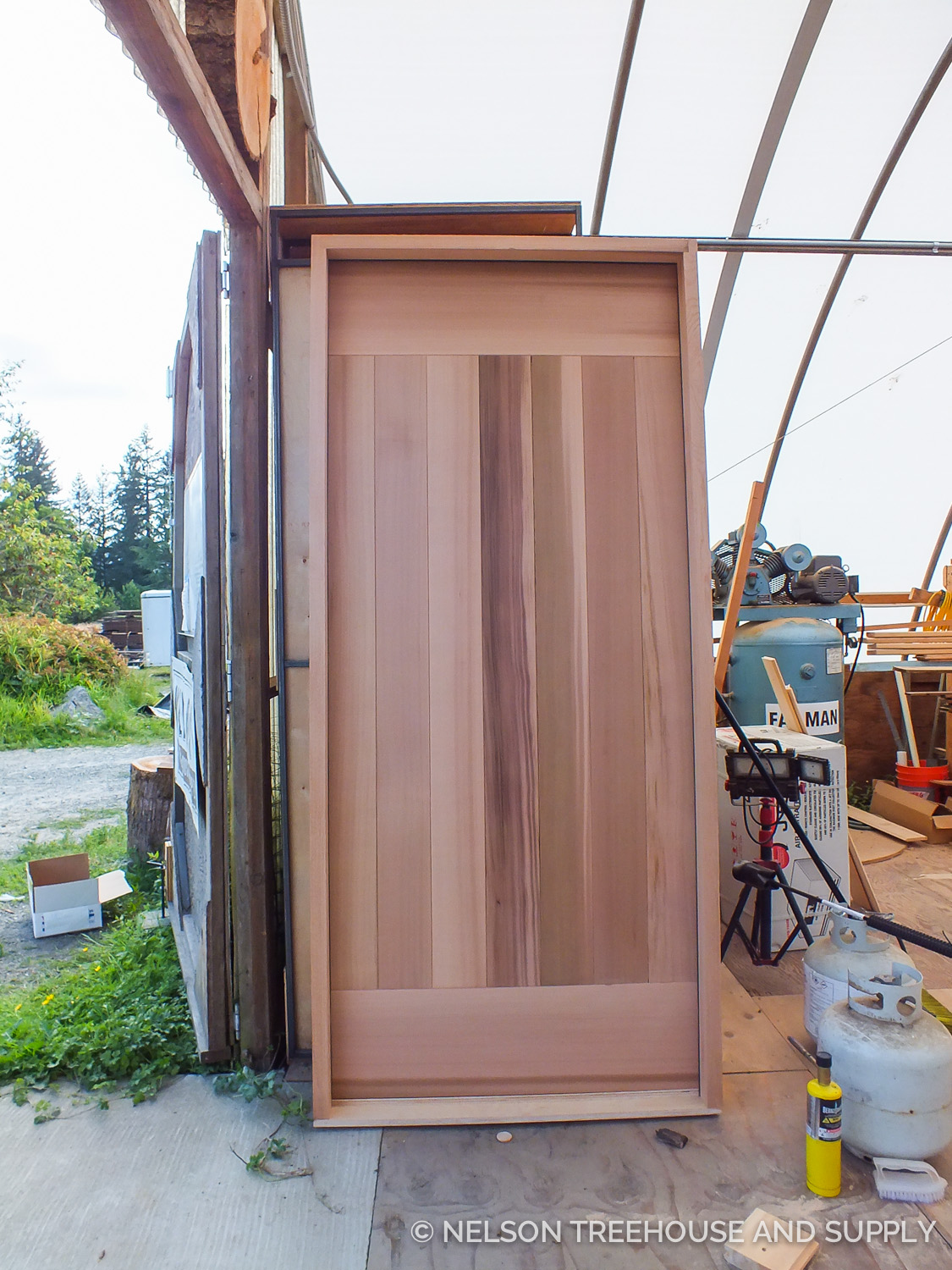 Carpenter Ian Franks created this custom front door.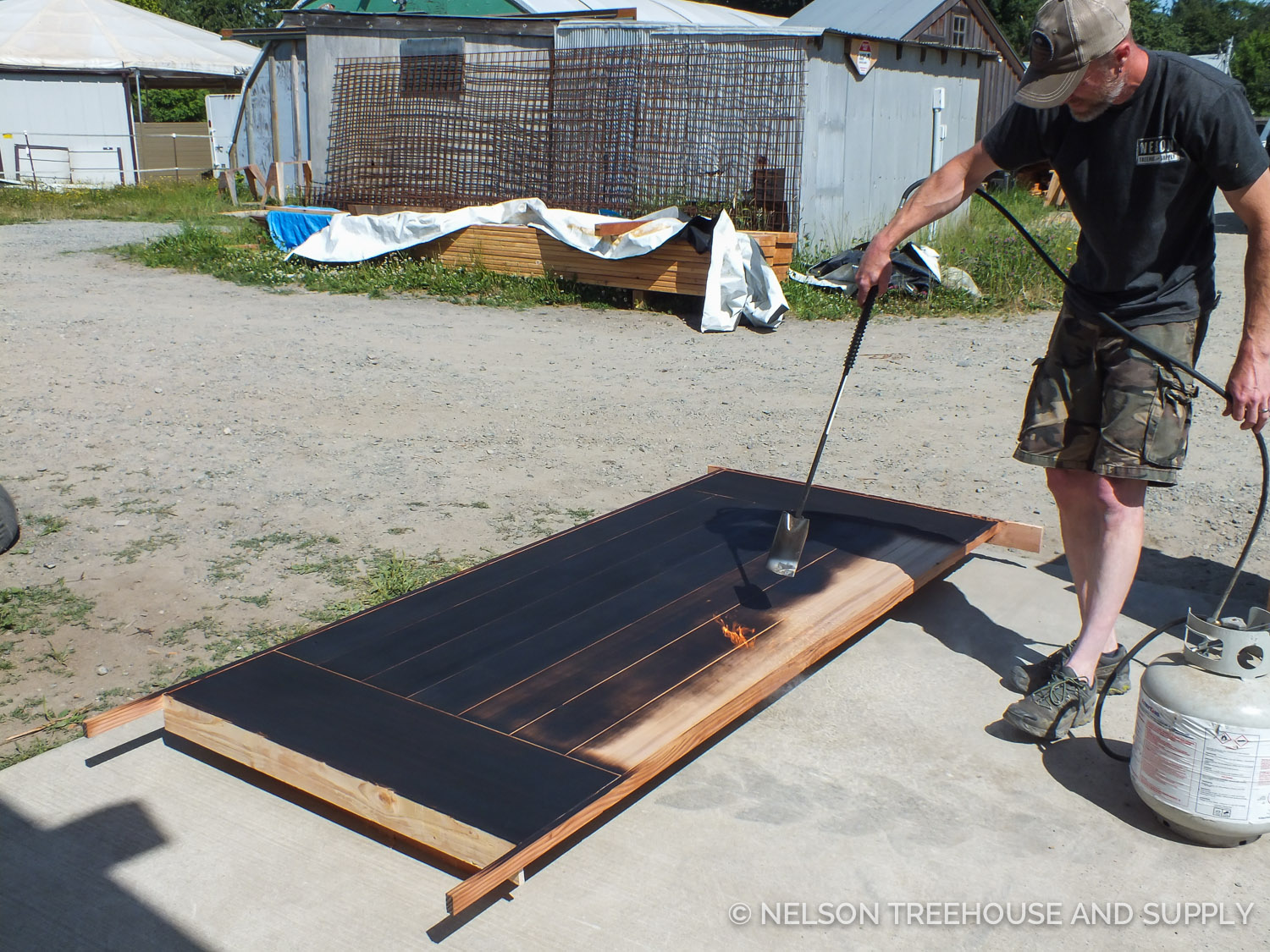 The crew also applied sugi ban to the exterior of the door.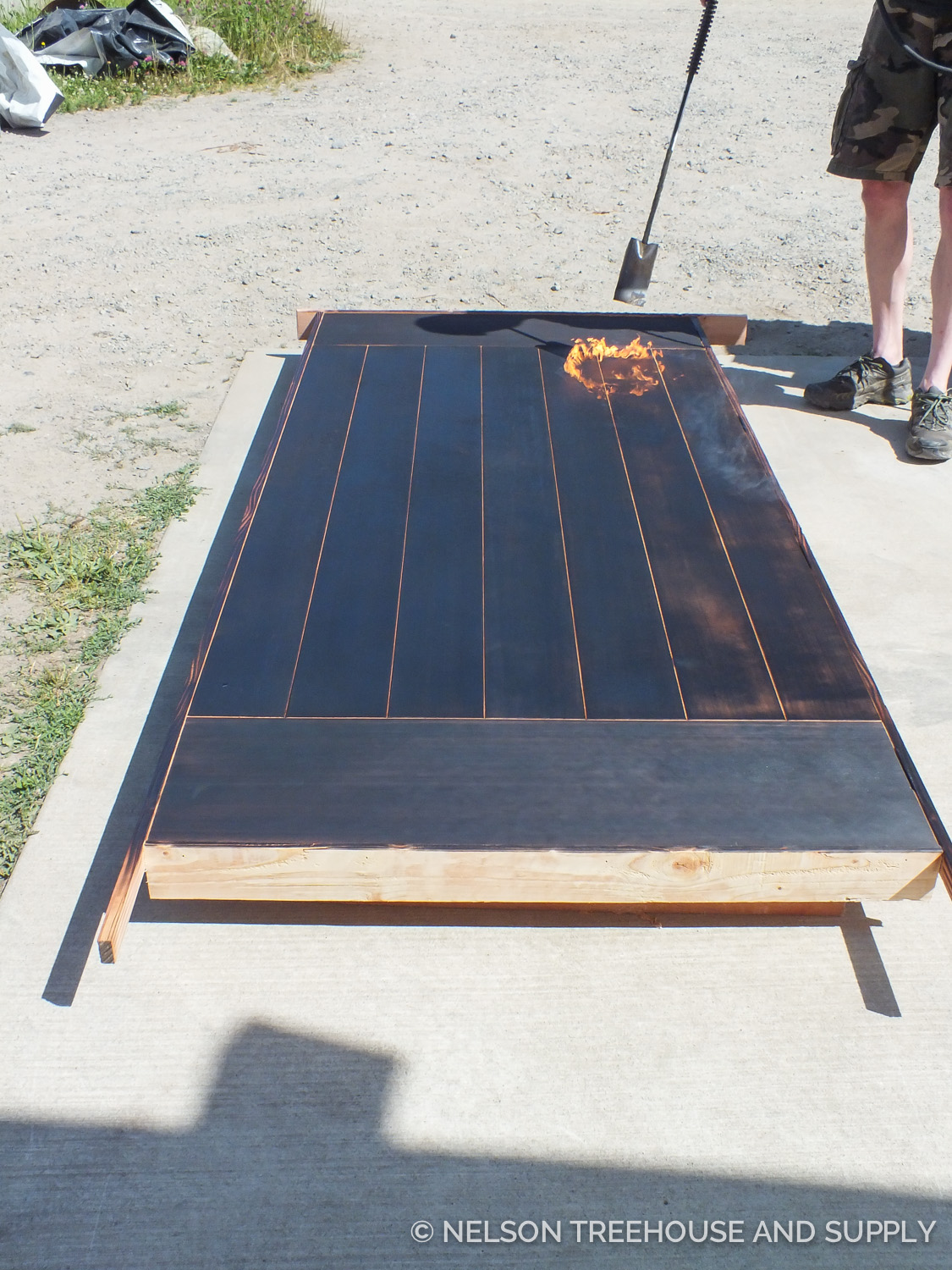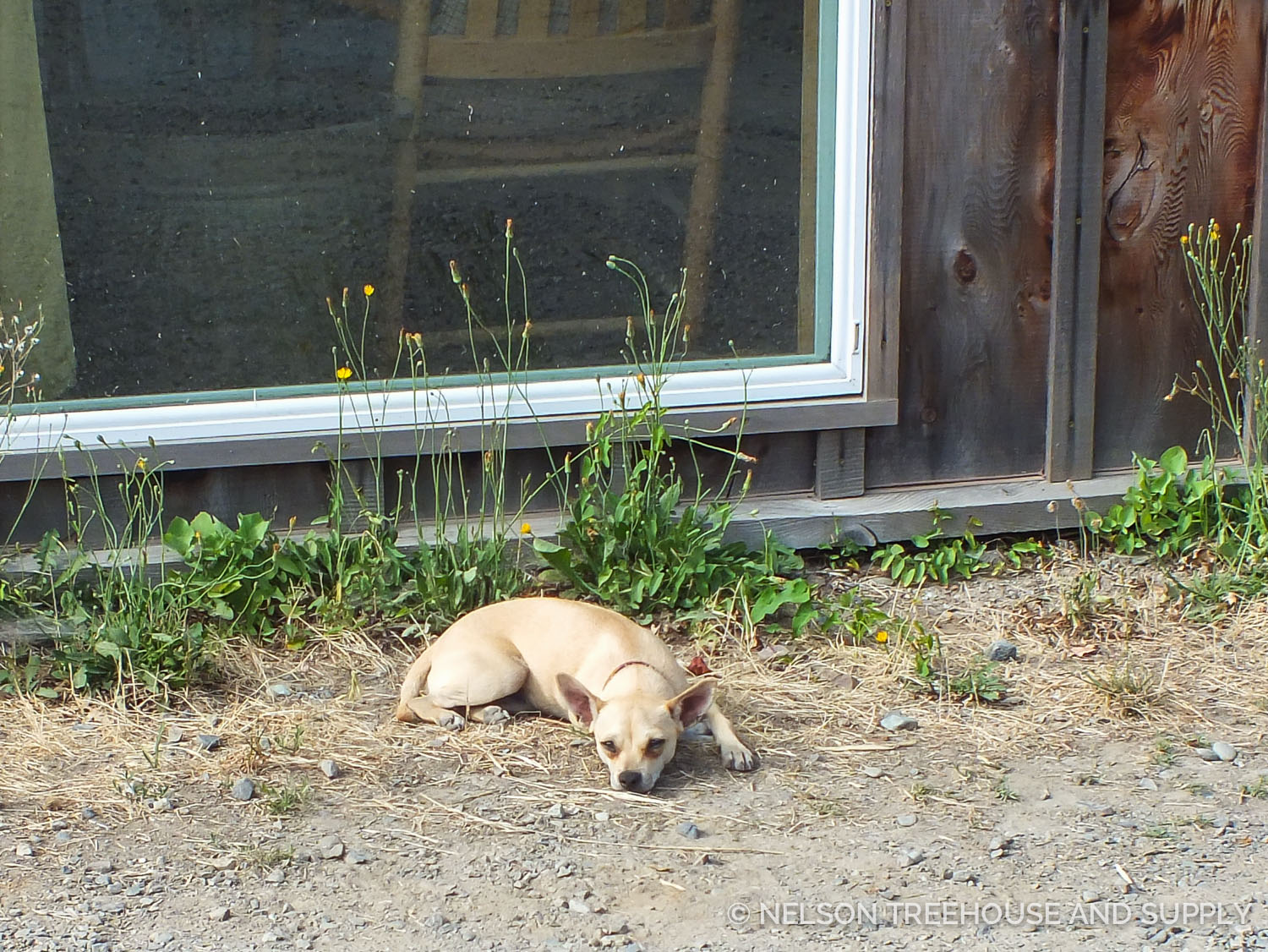 Frida keeps a strict watch over the prefab process.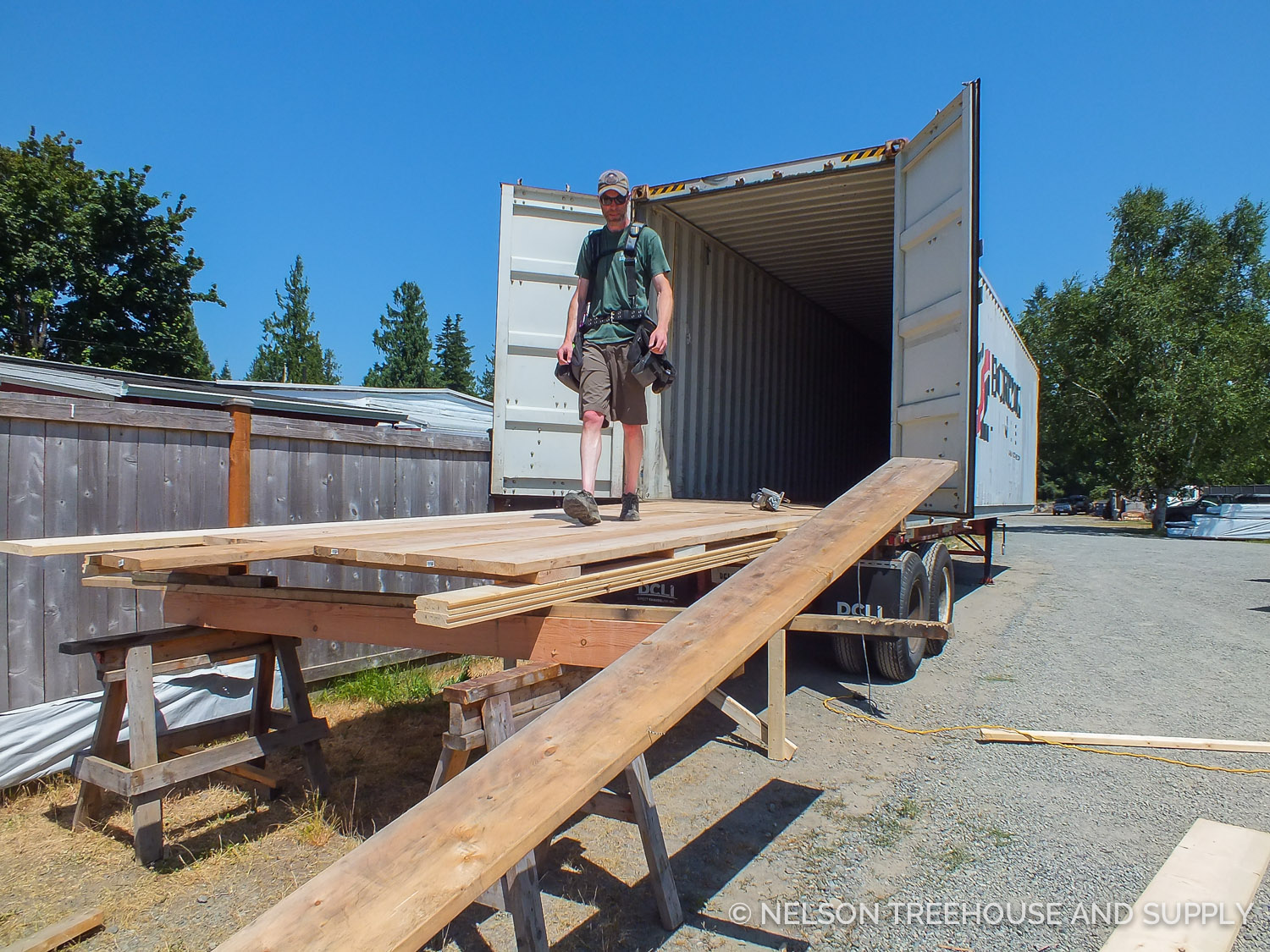 Packing begins! This process was unique in that the prefabricated components were packed in a shipping container that traveled to Alaska via ship, rather than across the country in a truck.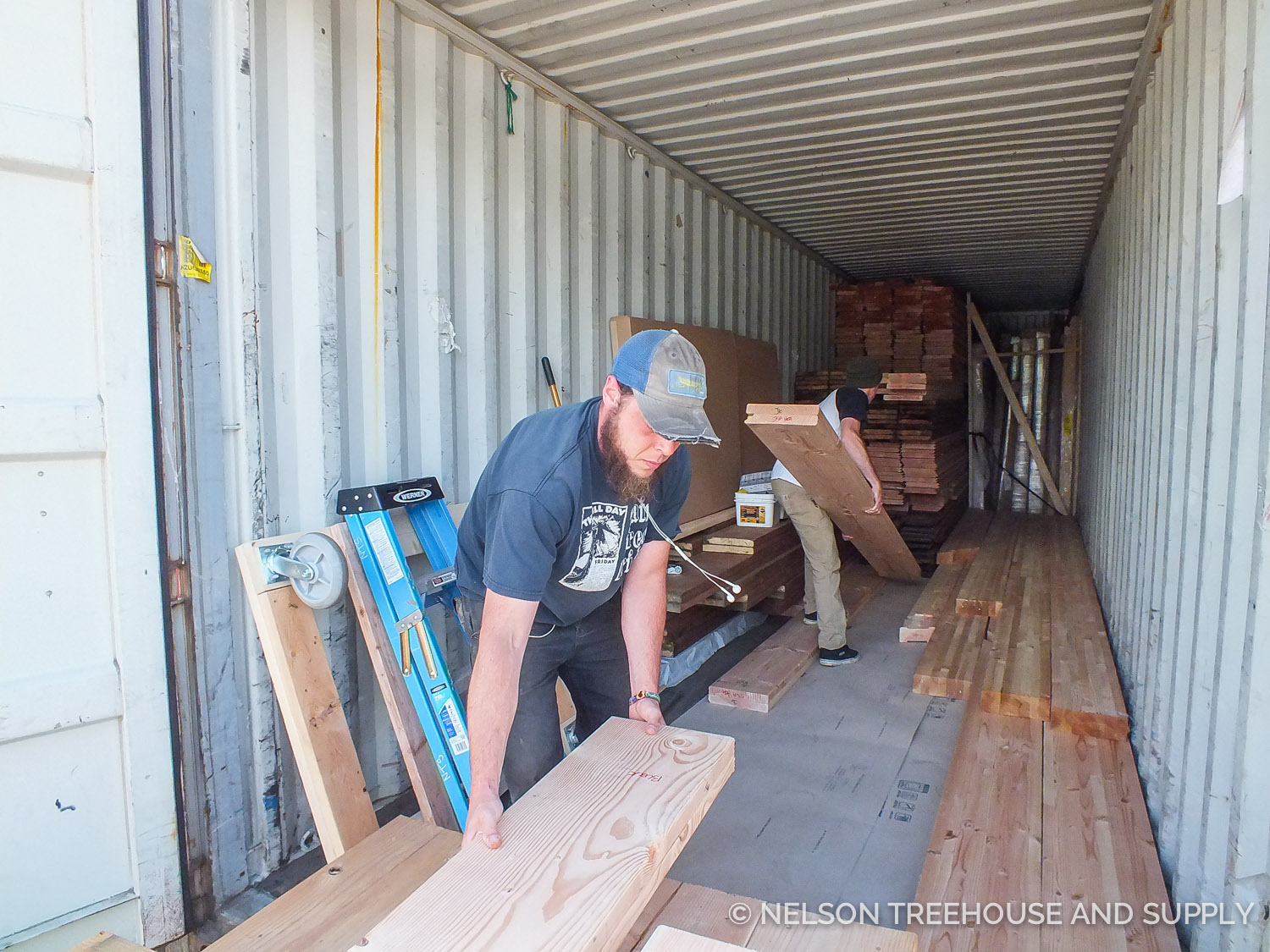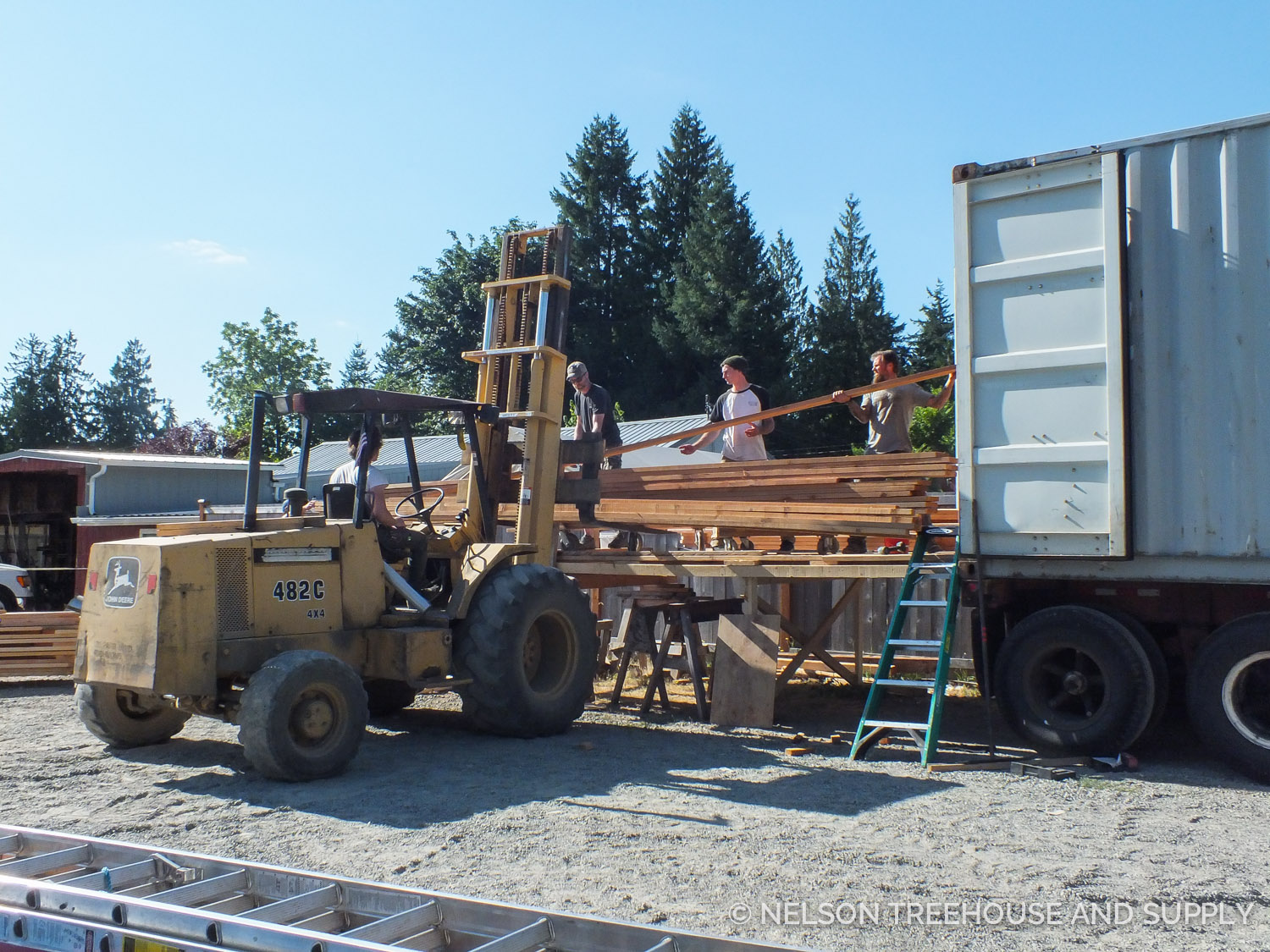 Truck-packing can be a multi-day process, depending on the size of the treehouse, and usually involves the entire prefab crew.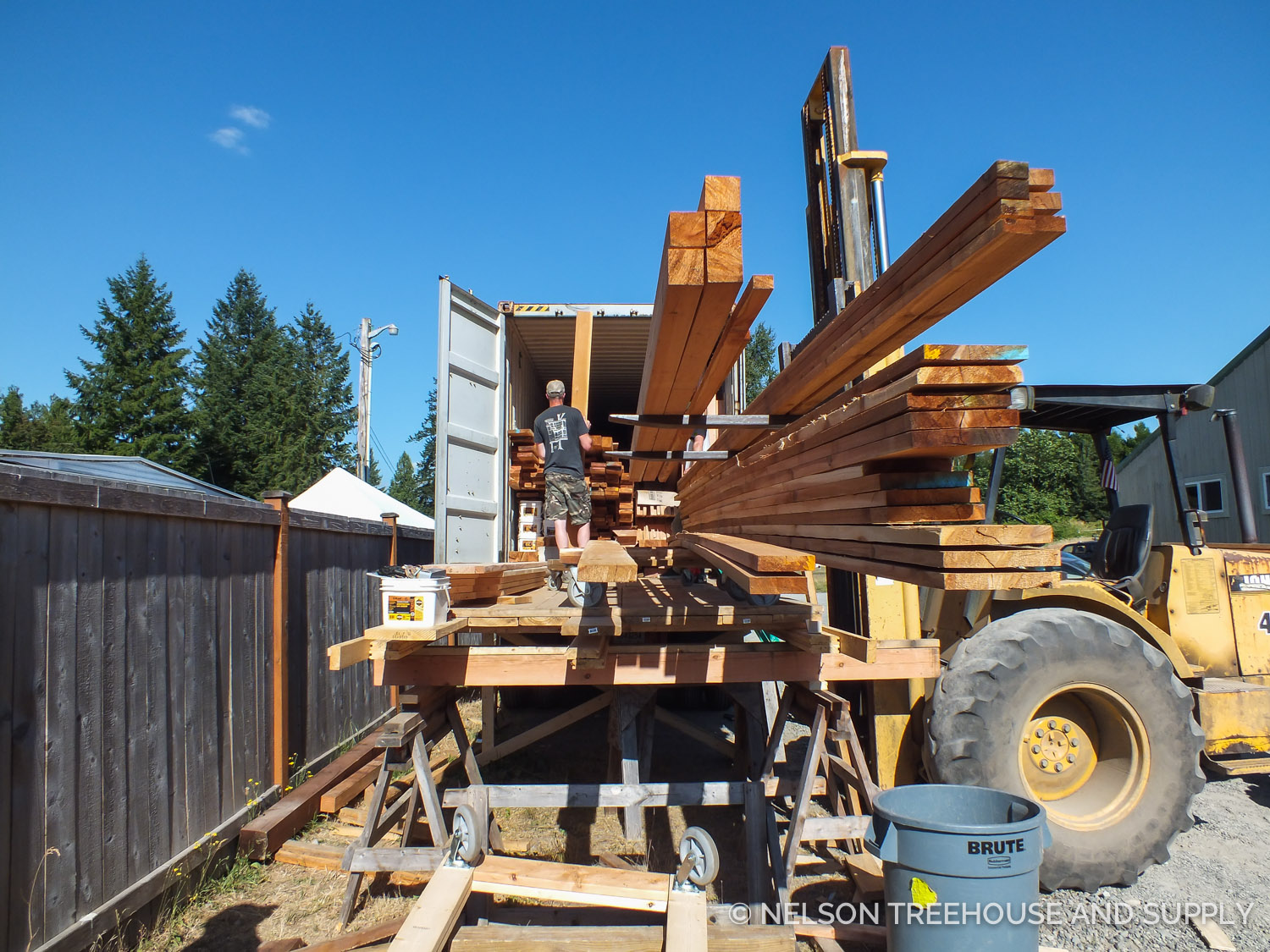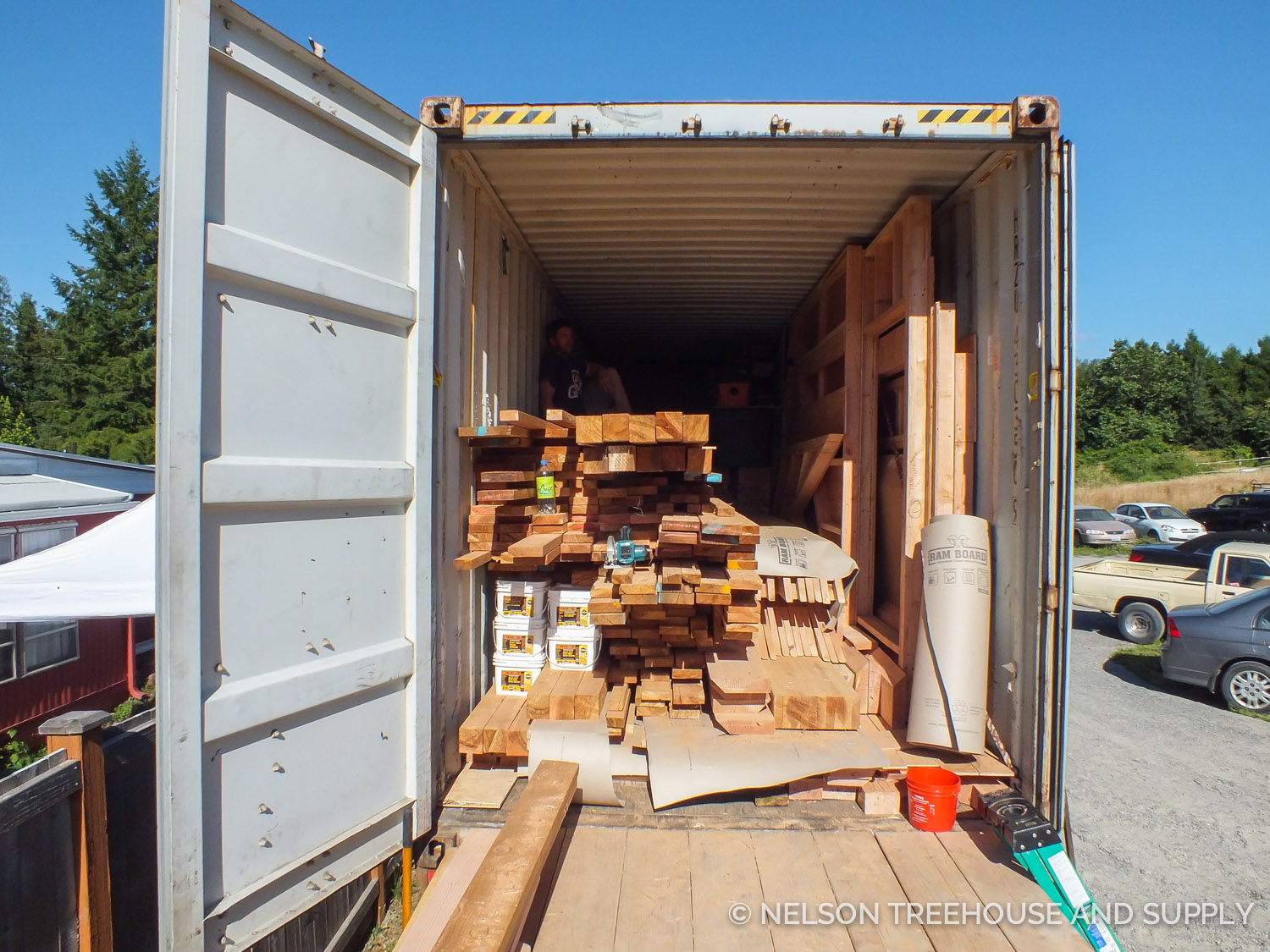 Can you spot Patrick? This is how we shipped him to Alaska.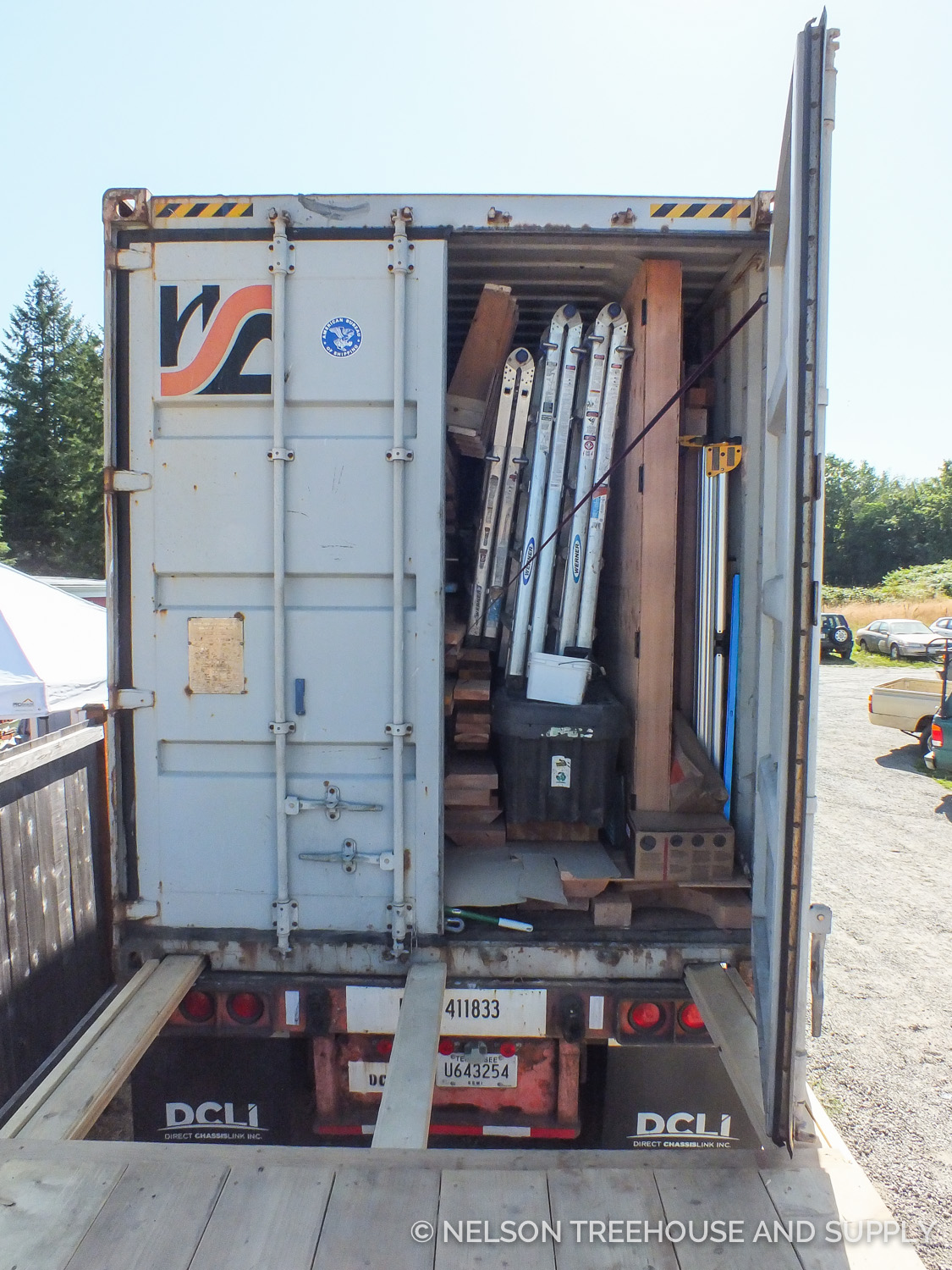 Not an inch is in excess!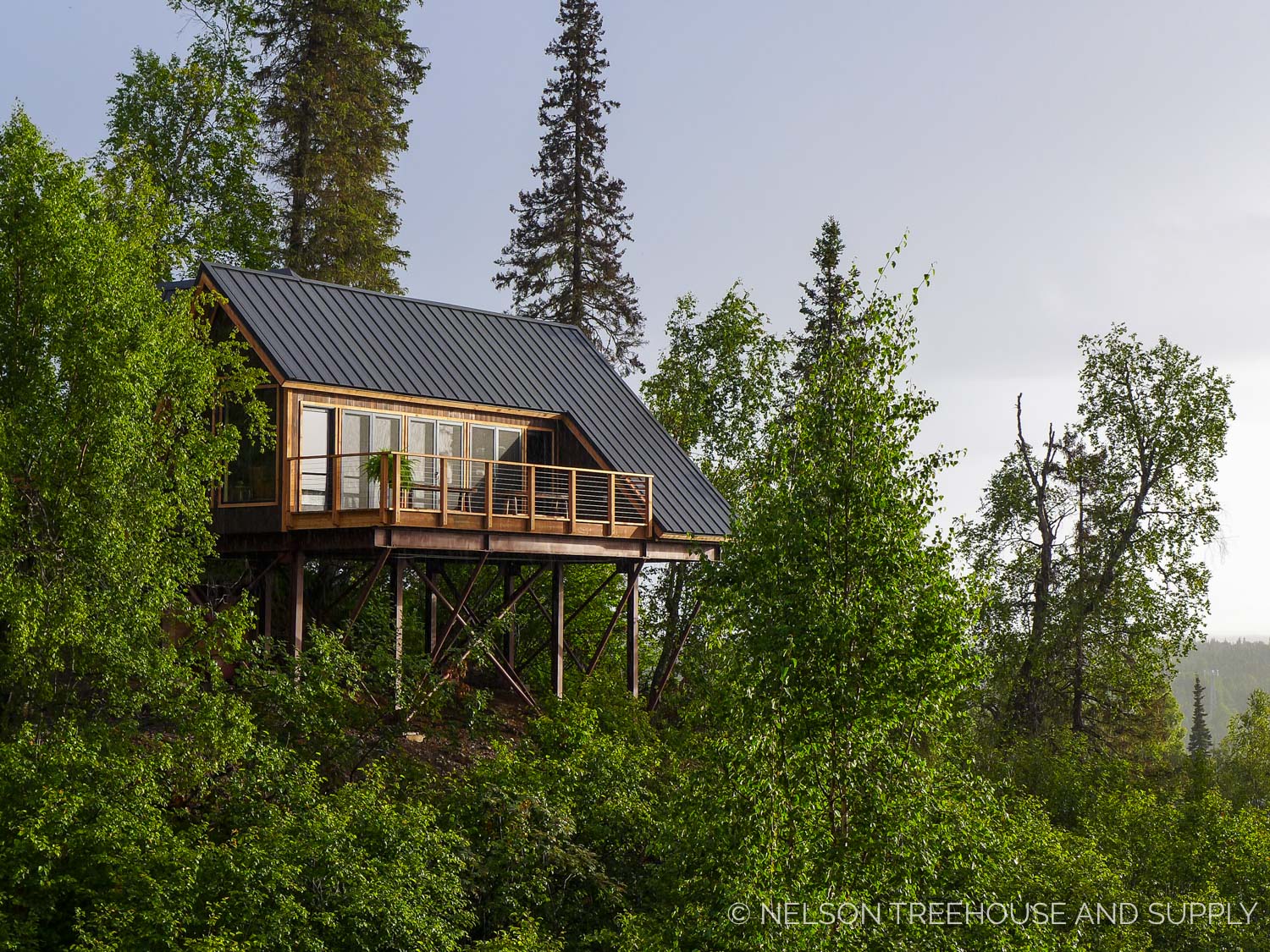 We hope you've enjoyed stepping into our prefab shop for this incredible Alaskan build!
You can take the photo tour of the completed Alaskan Mountain Treehouse here.
To stay up-to-date on all things treehouse, subscribe to our newsletter and give us a follow on Facebook and Instagram.
To the trees!