Today, we're taking you with us on the reveal of another one of our off-TV projects: the Quercus Treefort-icus Treehouse in Texas. Built in a sprawling live oak (a.k.a., Quercus Virginiana), this tree-loving treehouse contains five ladders, a wide deck, roomy interior space, and towering crow's nest.
Explore this adventurous treehouse with our photo tour and video below!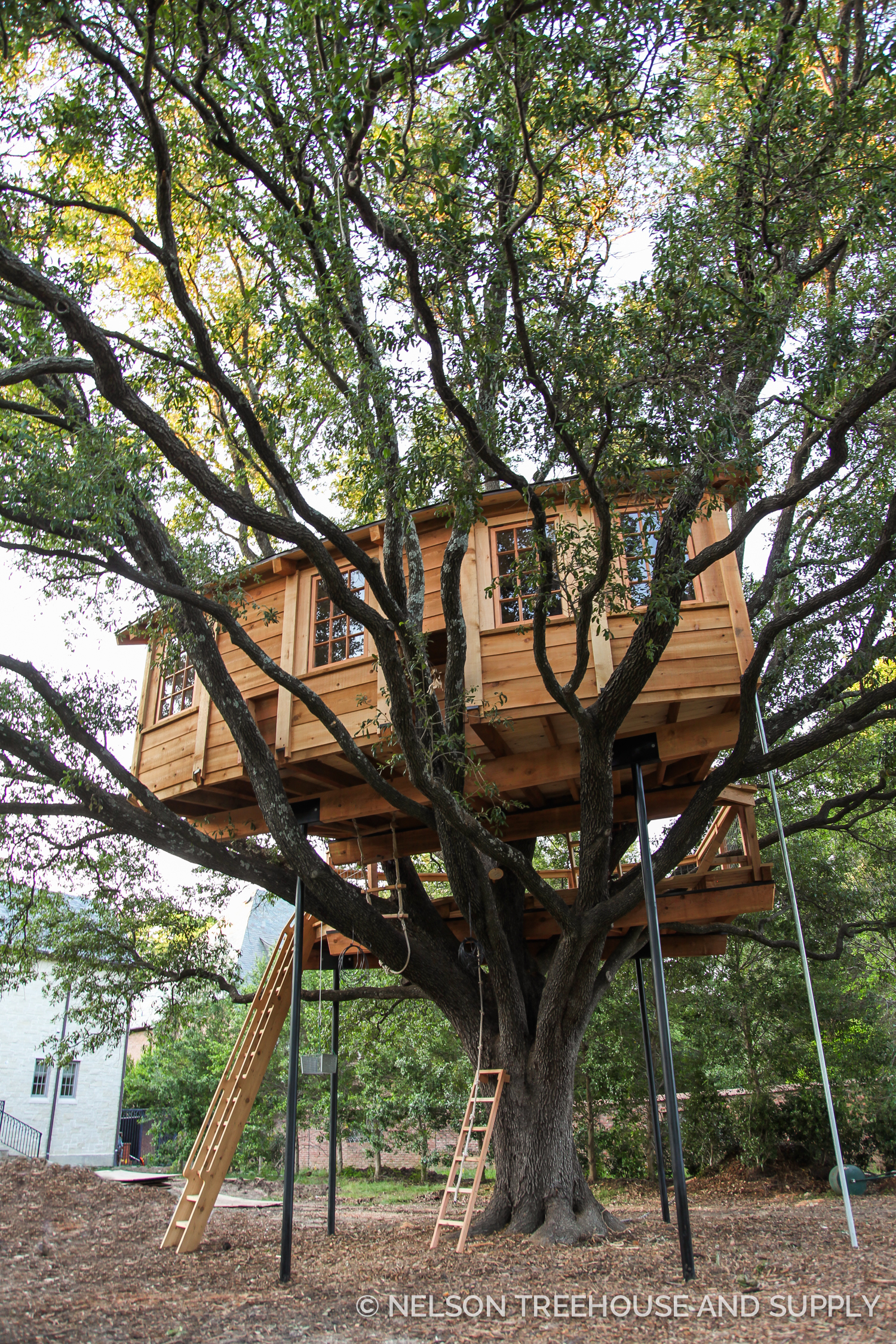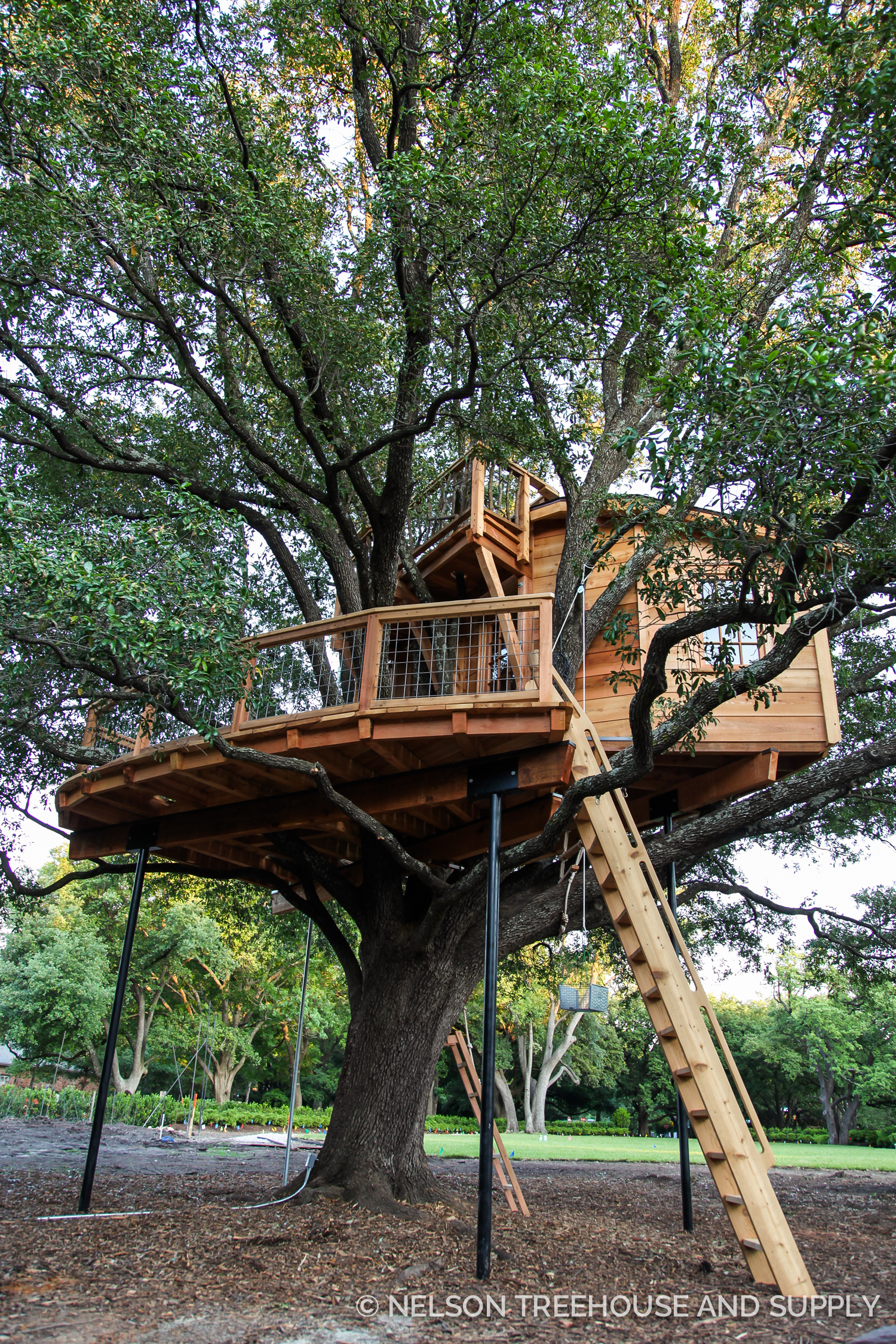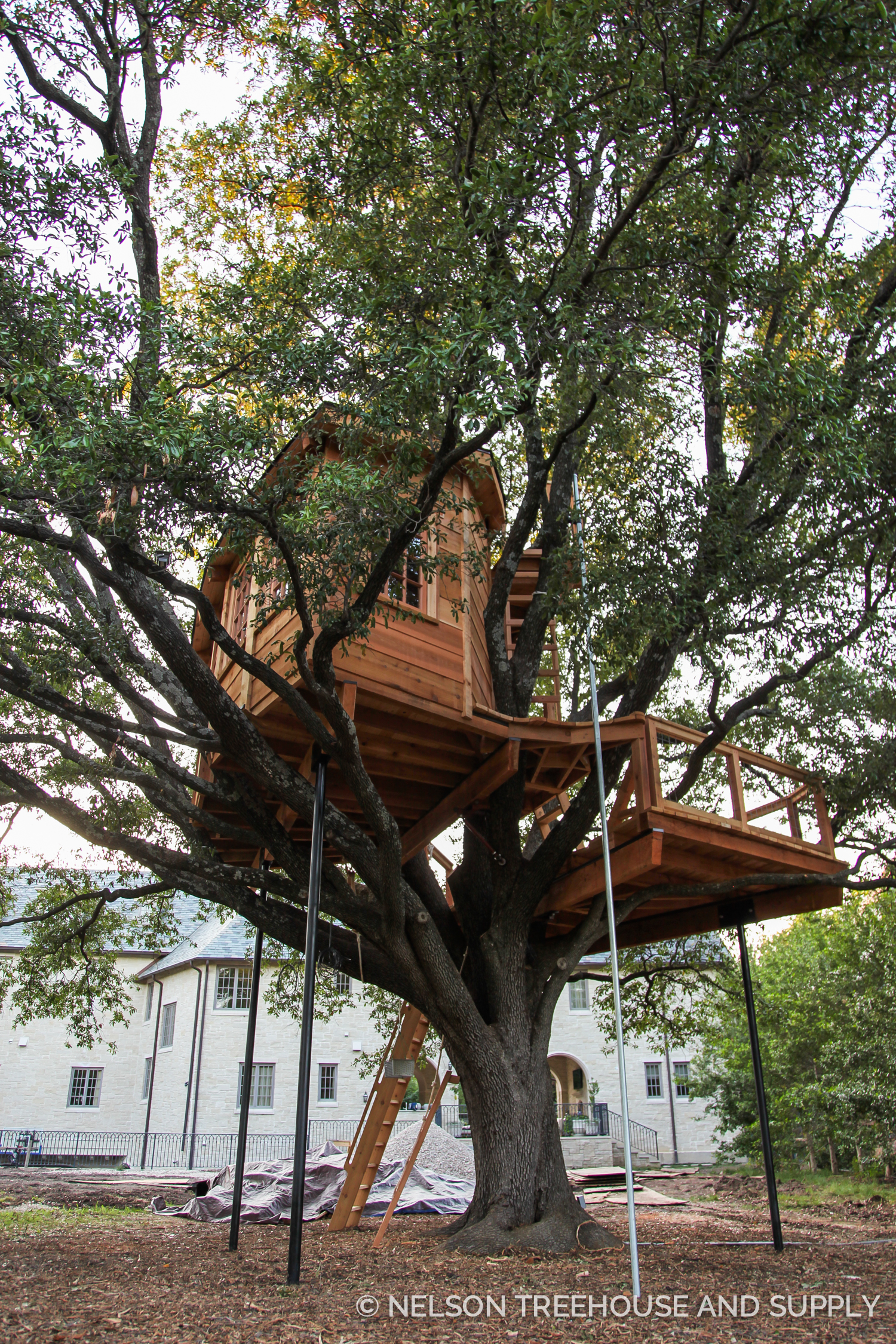 By scaling the first ships ladder, climbers can take in the view on the deck or sneak through the hidden trapdoor into the interior.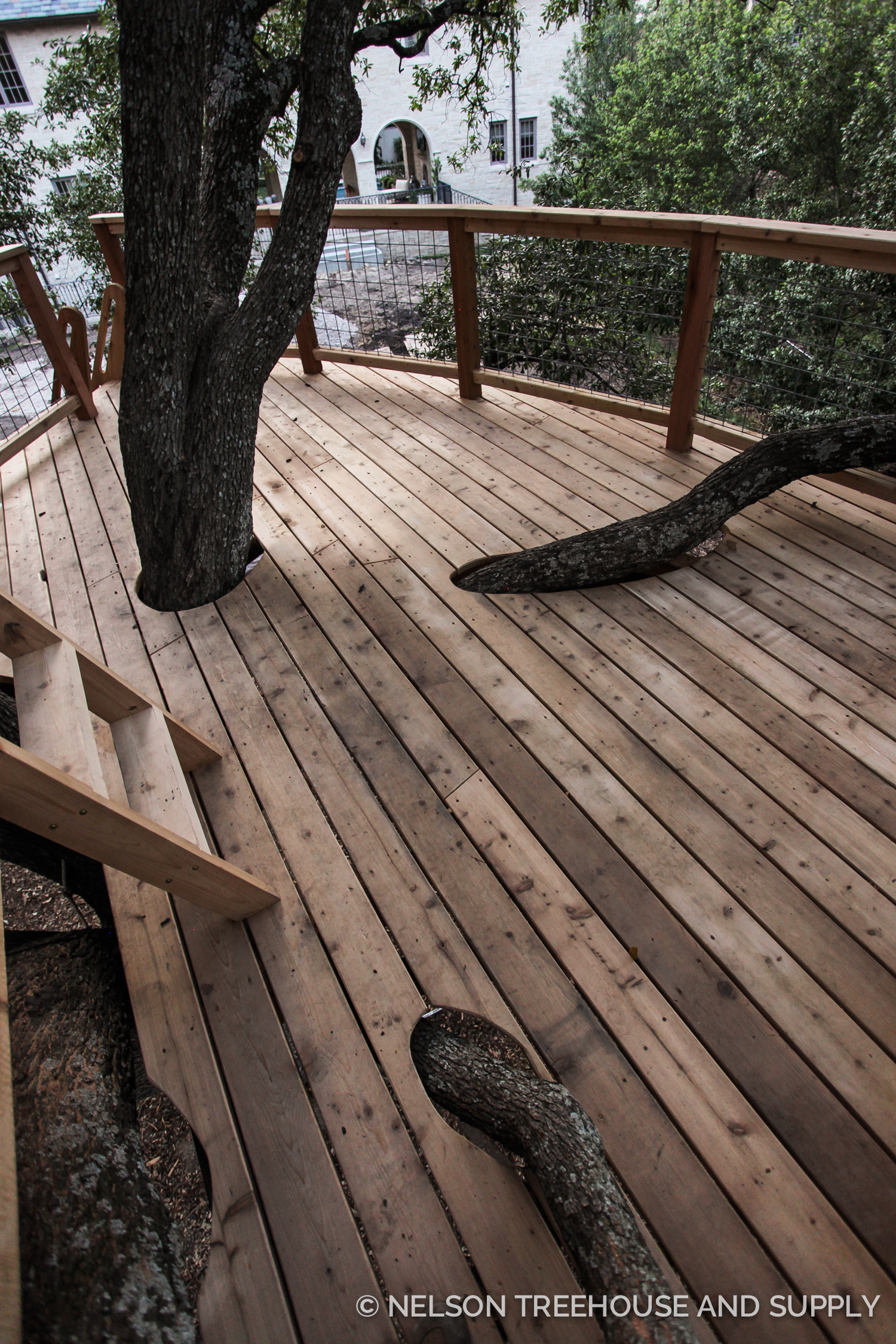 The deck is surrounded by our favorite hog wire railing. Clever cutouts in the deck allow branches to weave through and around the structure.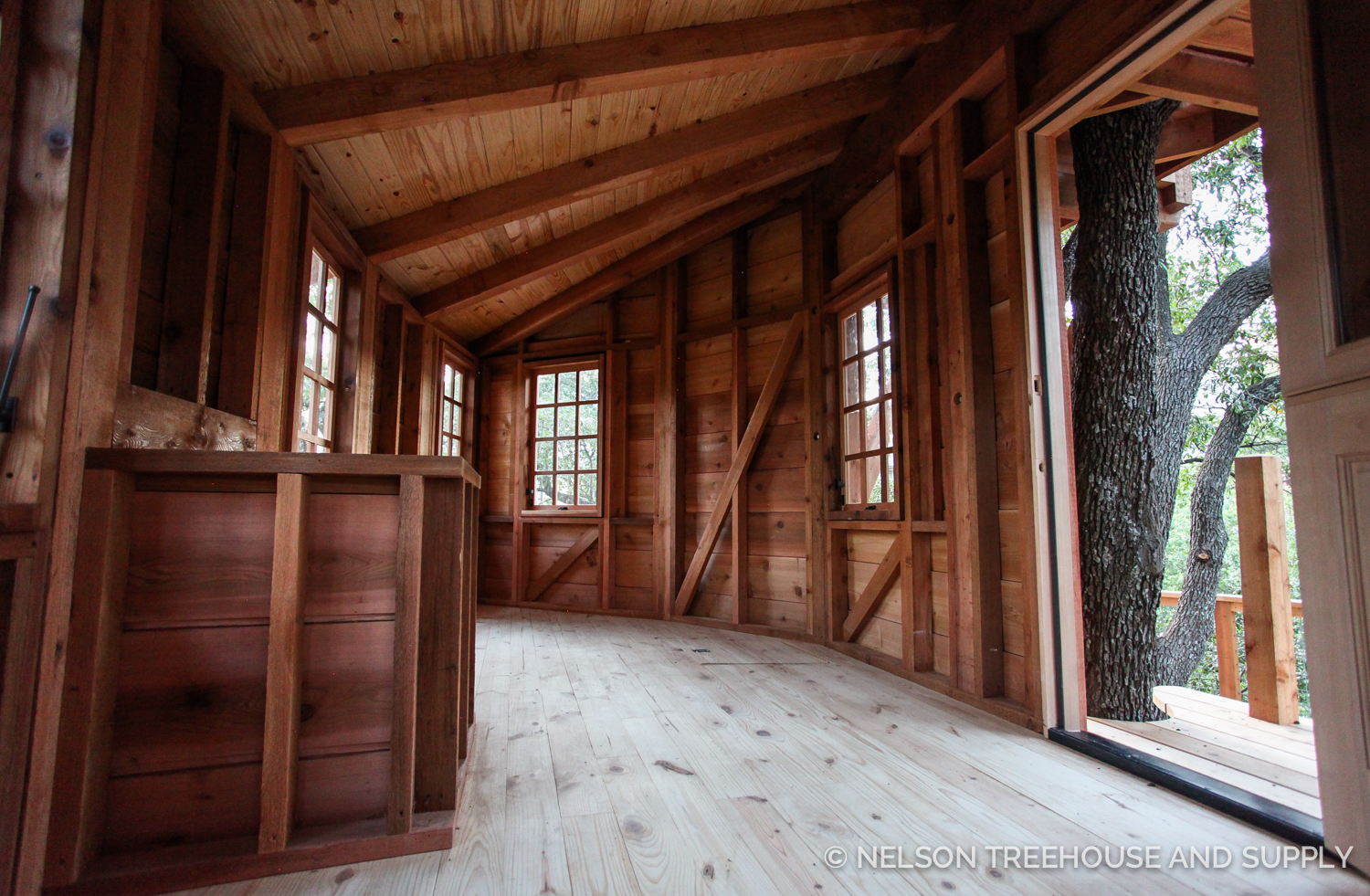 This treehouse is comprised almost entirely of cedar wood, which gives the structure a warm, golden hue.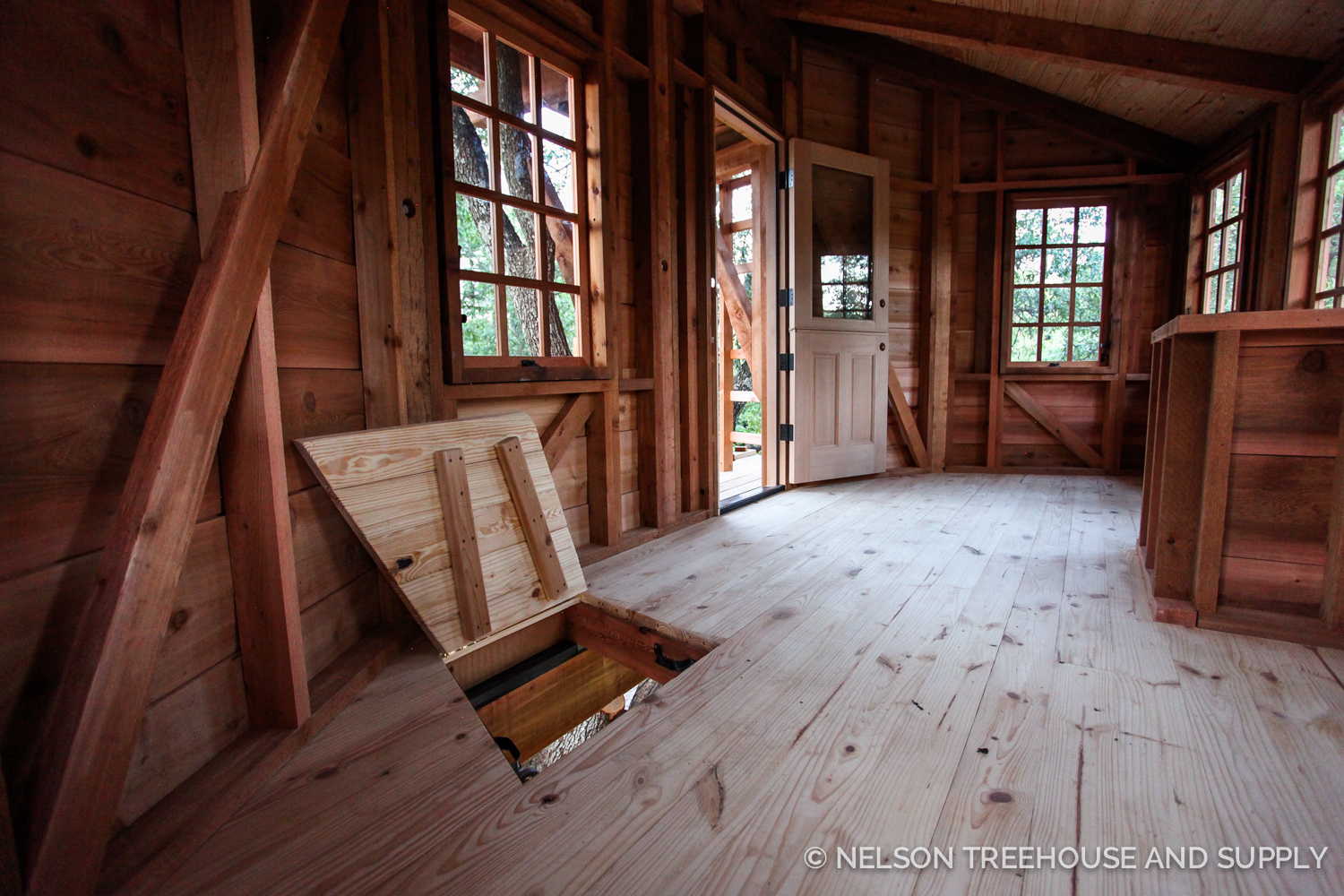 A hidden trapdoor leads to the interior of the treehouse.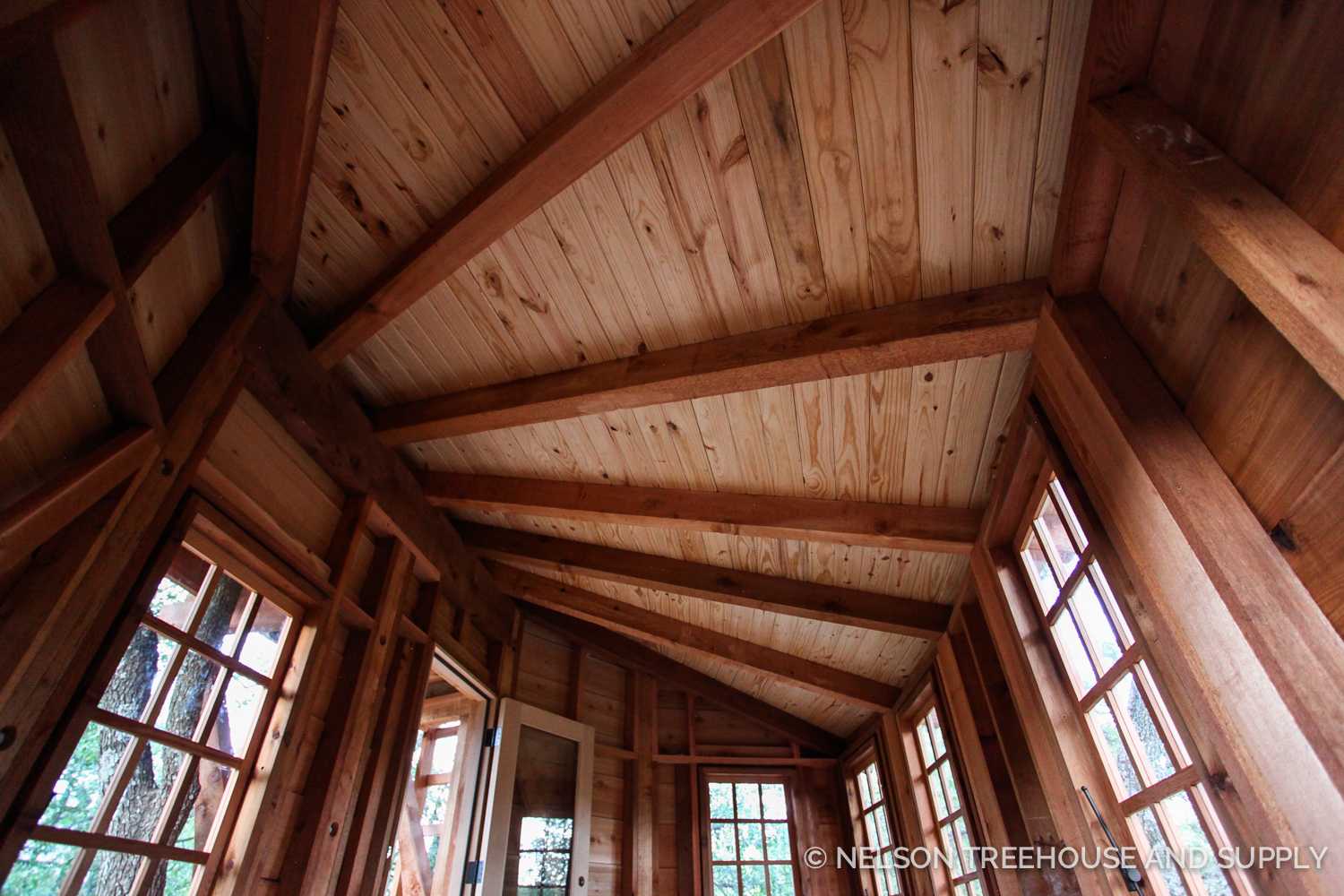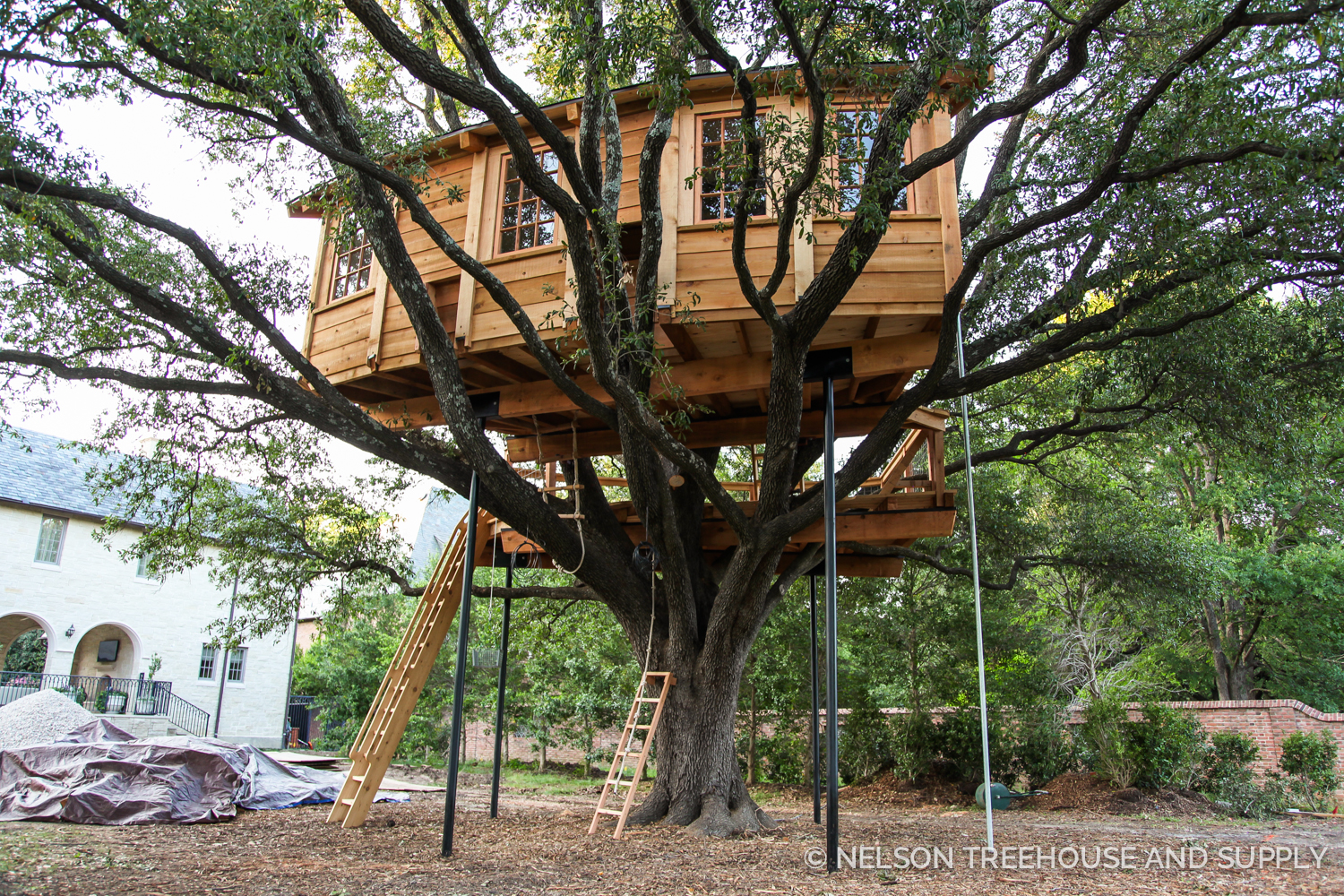 After summiting the crow's nest, climbers can admire the sturdy oak before sliding down the fire pole for an exhilarating descent.
Check out our video walkthrough below for a closer look at the Quercus Treefort-icus!