Building a Scottish-themed backyard studio for Lance and Liz in a residential area of Tulsa, Oklahoma was a terrific challenge. The couple hoped to use the treehouse as a both meeting space for their design business and a guest room for visitors.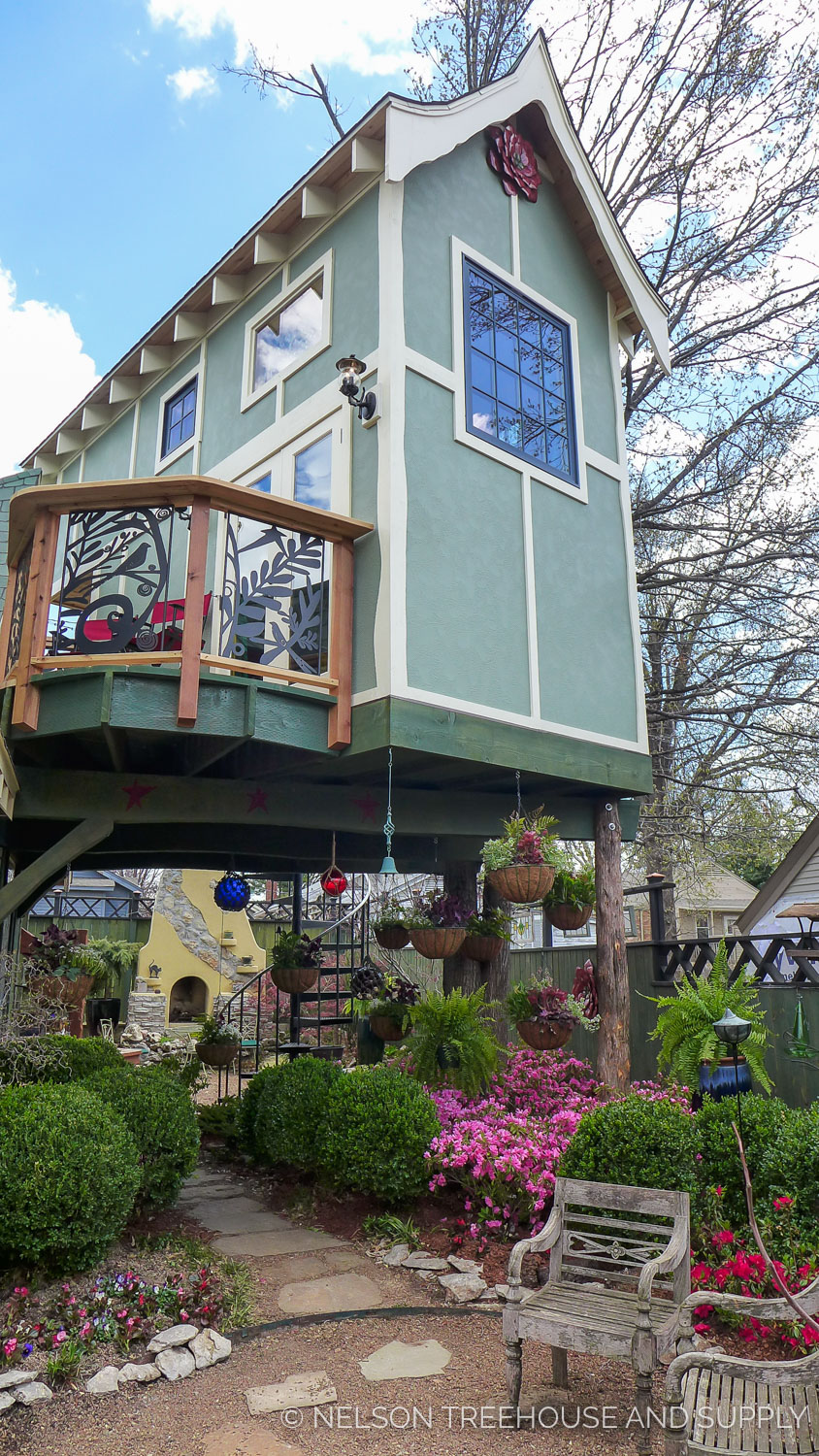 What made this build particularly challenging was the constraints on space: the treehouse had to fit in the tight zone between the main house and back fence. Moreover, it had to be engineered to withstand Tulsa's high velocity winds! Pete took on the challenge with spirit, creating a strong, yet unobtrusive, treehouse that connected to the couple's existing house.
By installing a dynamic uplift arrestor with the TAB in the support tree, Pete ensured that the treehouse would be able to move in concert with the trees without damaging the structure. The treehouse is statically connected to the main house and further strengthened by the support of the post across from the host tree.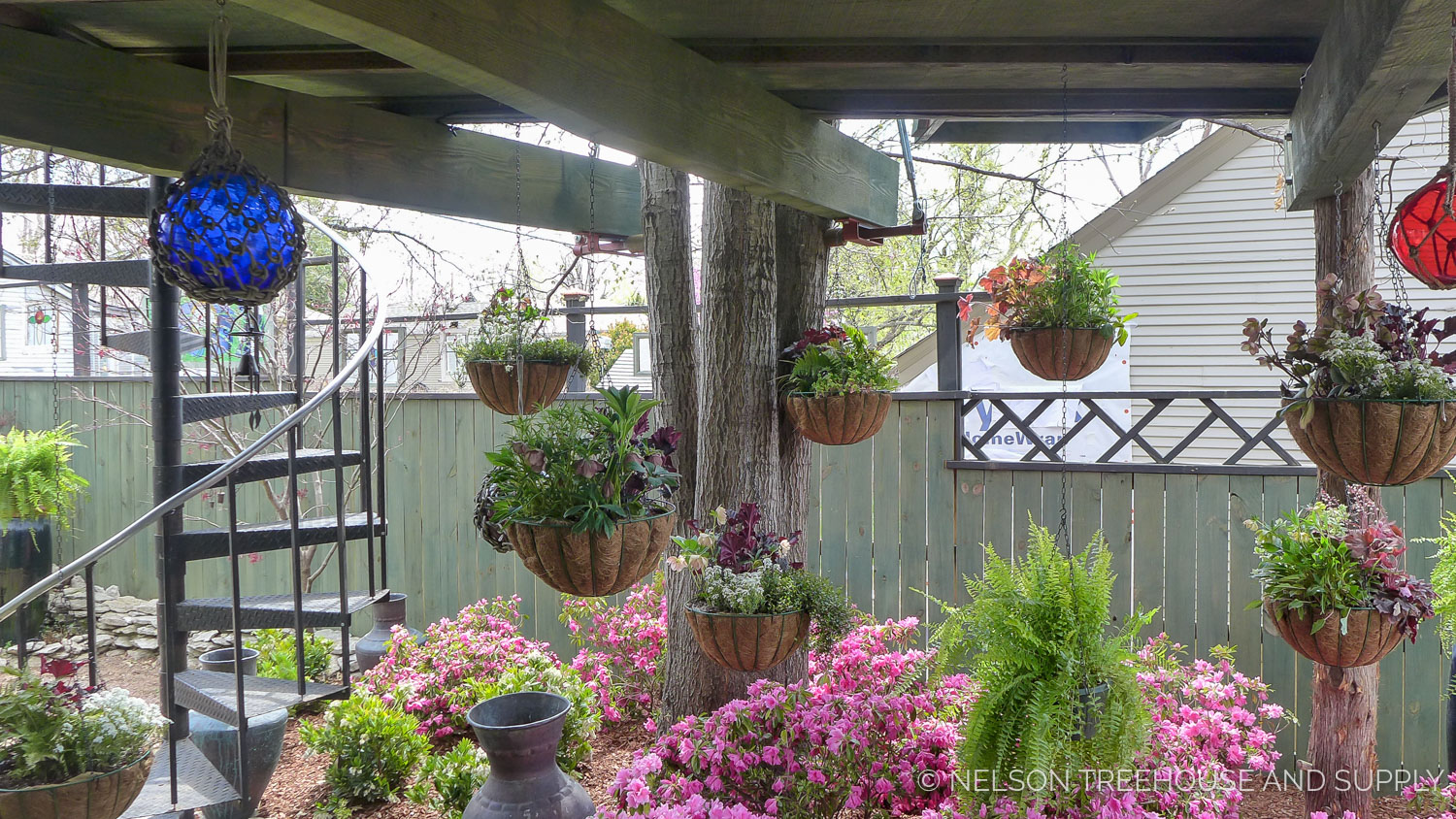 As a master gardener, it was important to Liz that the crew maintain the foliage beneath the treehouse throughout the build. The completed platform also makes the perfect place to hang potted plants!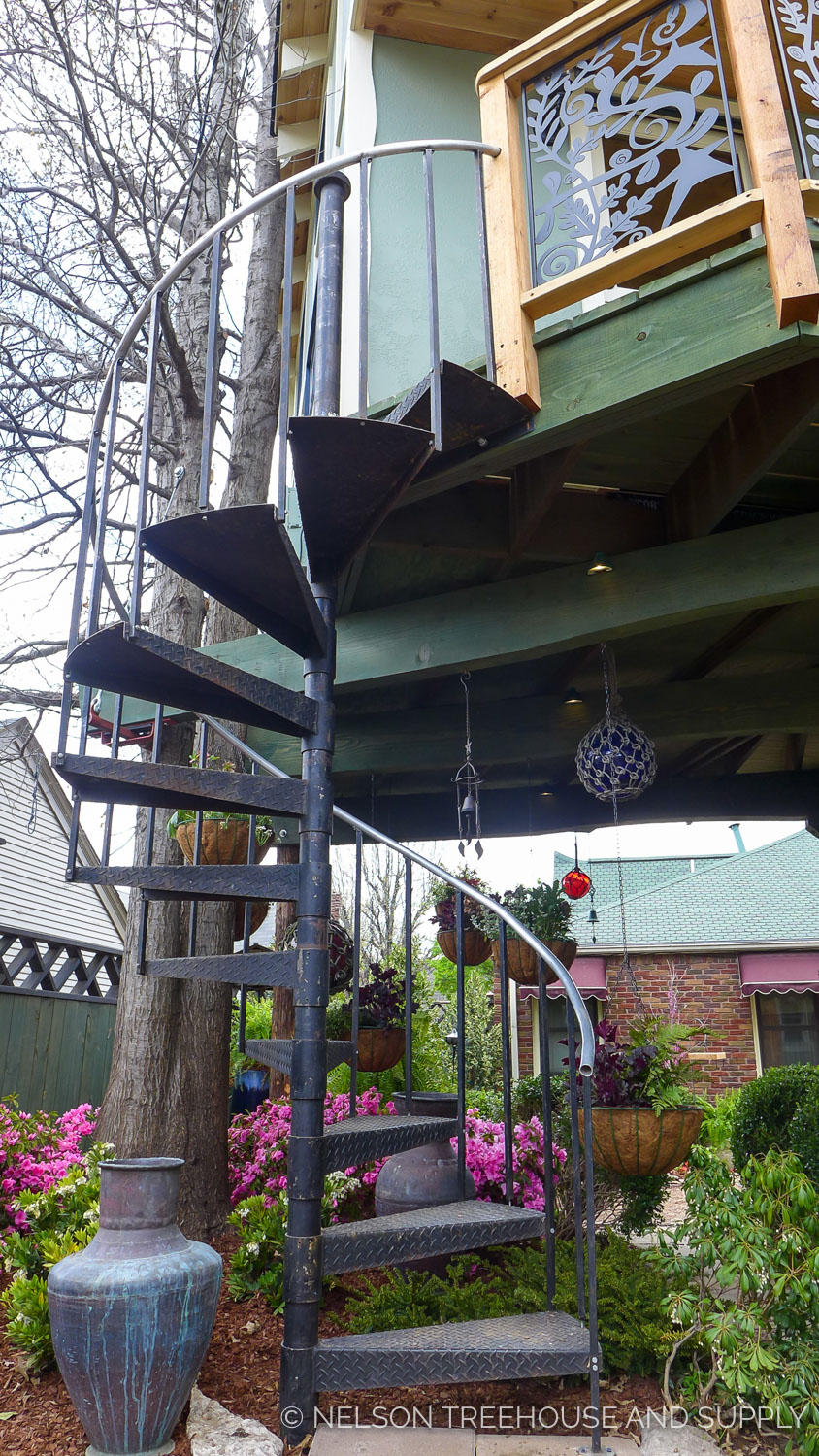 Pete and the crew salvaged and repurposed this spiral staircase from a local Mexican restaurant. It looks right at home among the other metal details in the surrounding landscaping. The staircase leads to a small porch with artful metal railings fabricated by a friend of the couple. The porch is also connected directly to the couple's main house, for easy access.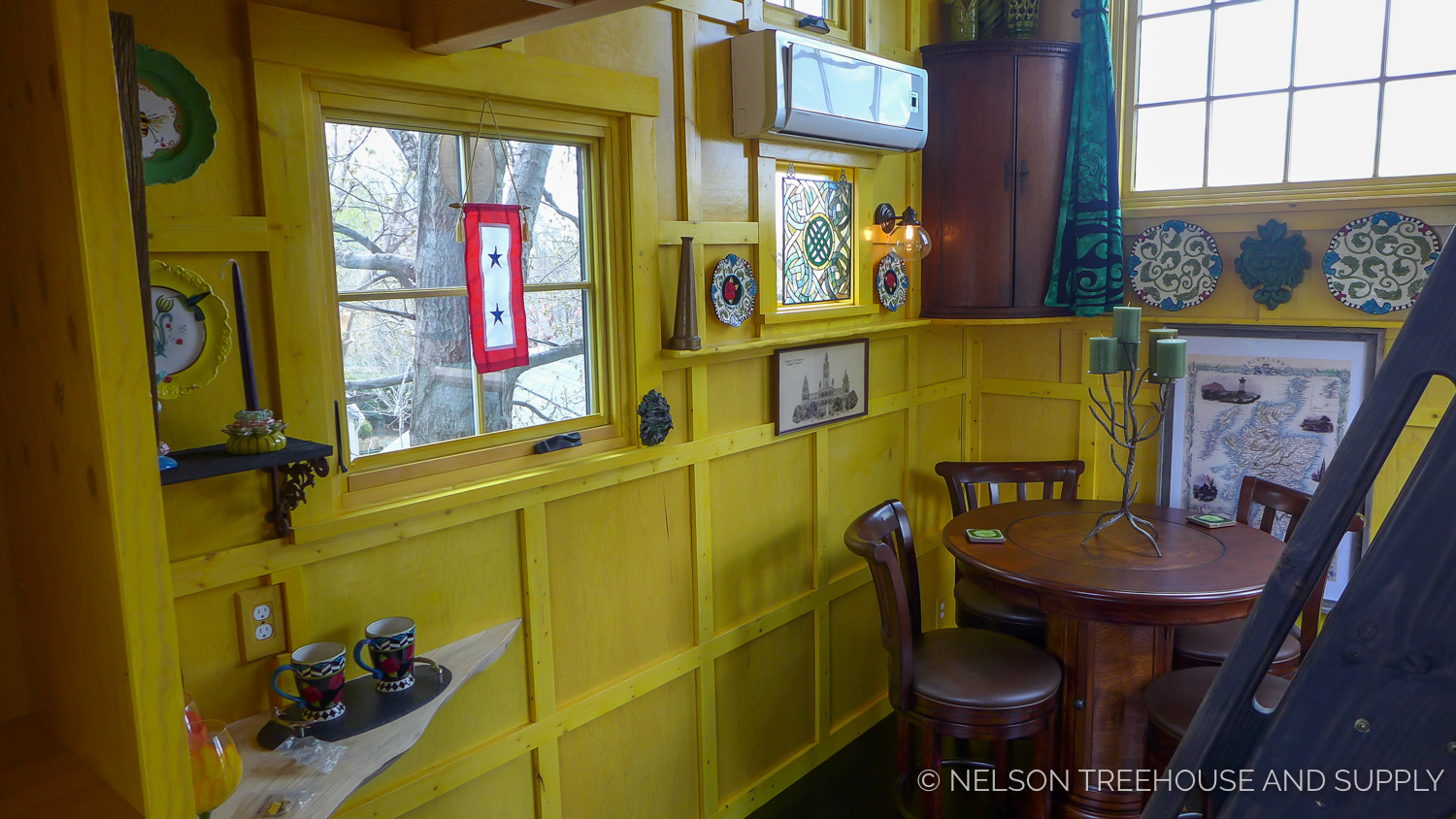 Inside, details like the stained glass tie the treehouse to Lance and Liz' Scottish heritage.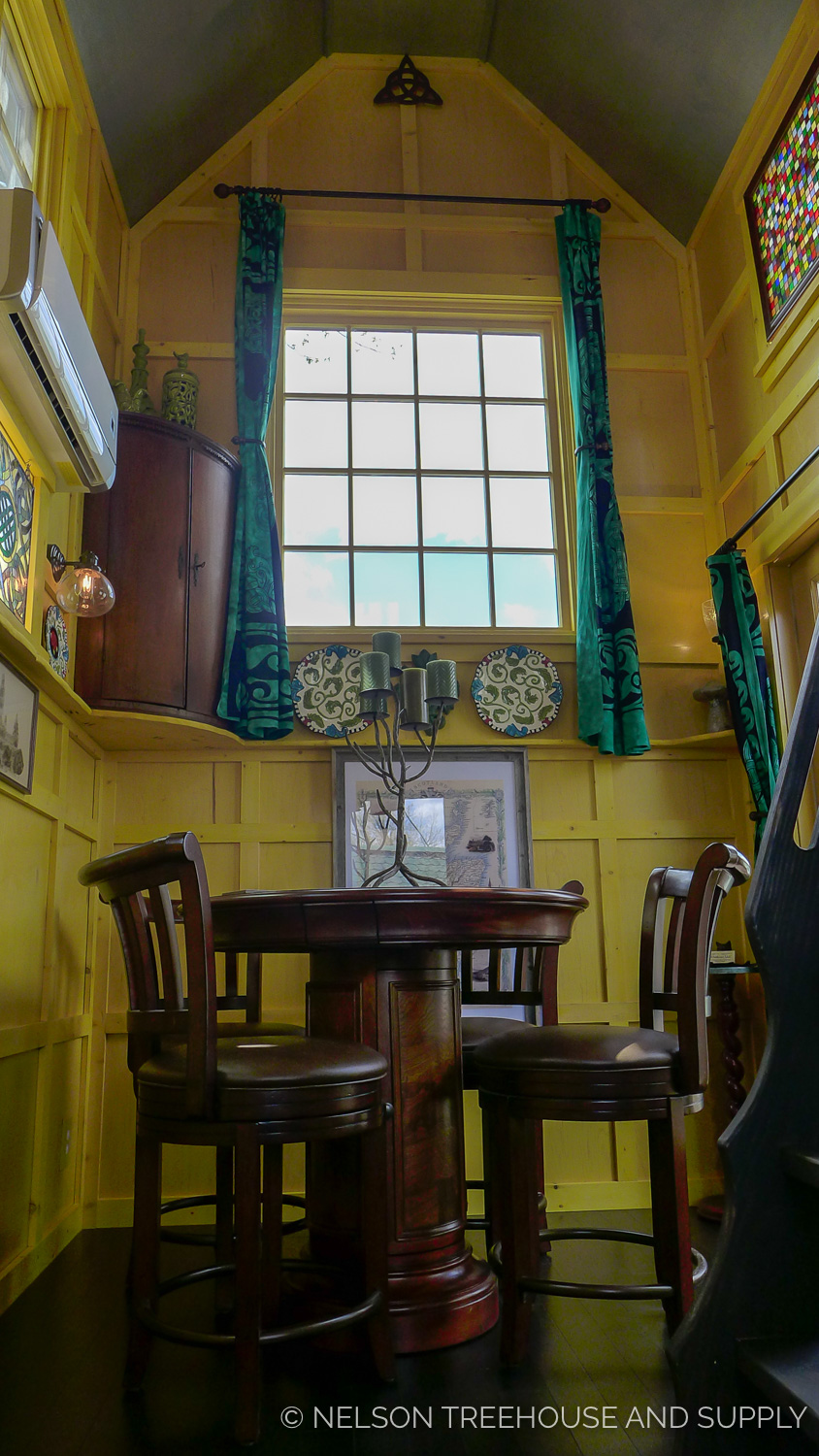 An eclectic assortment of windows lets in plenty of sunlight and gives a fun, whimsical vibe.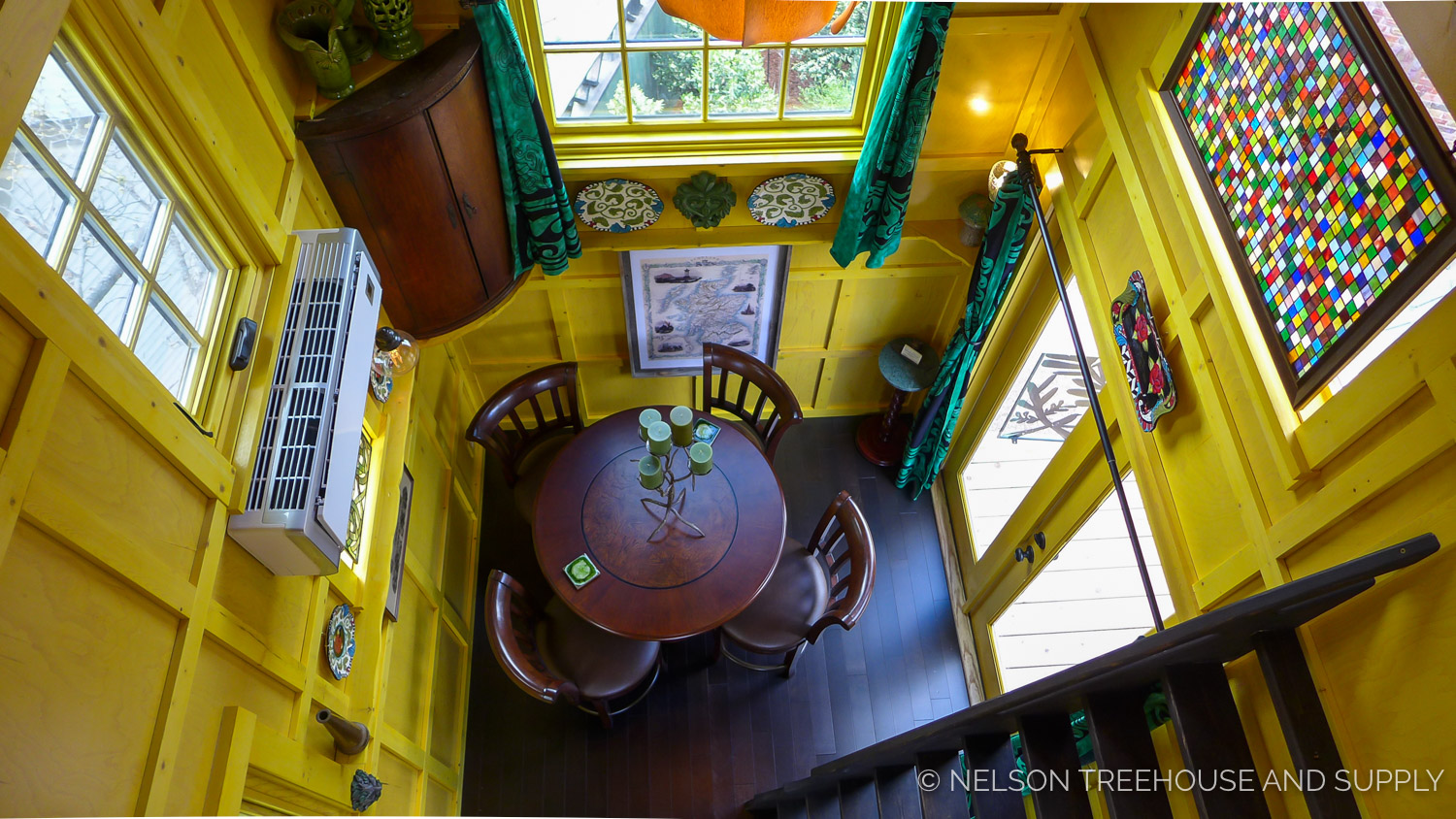 The main floor of the treehouse holds a table with plenty of seating for meetings with Lance and Liz' clients.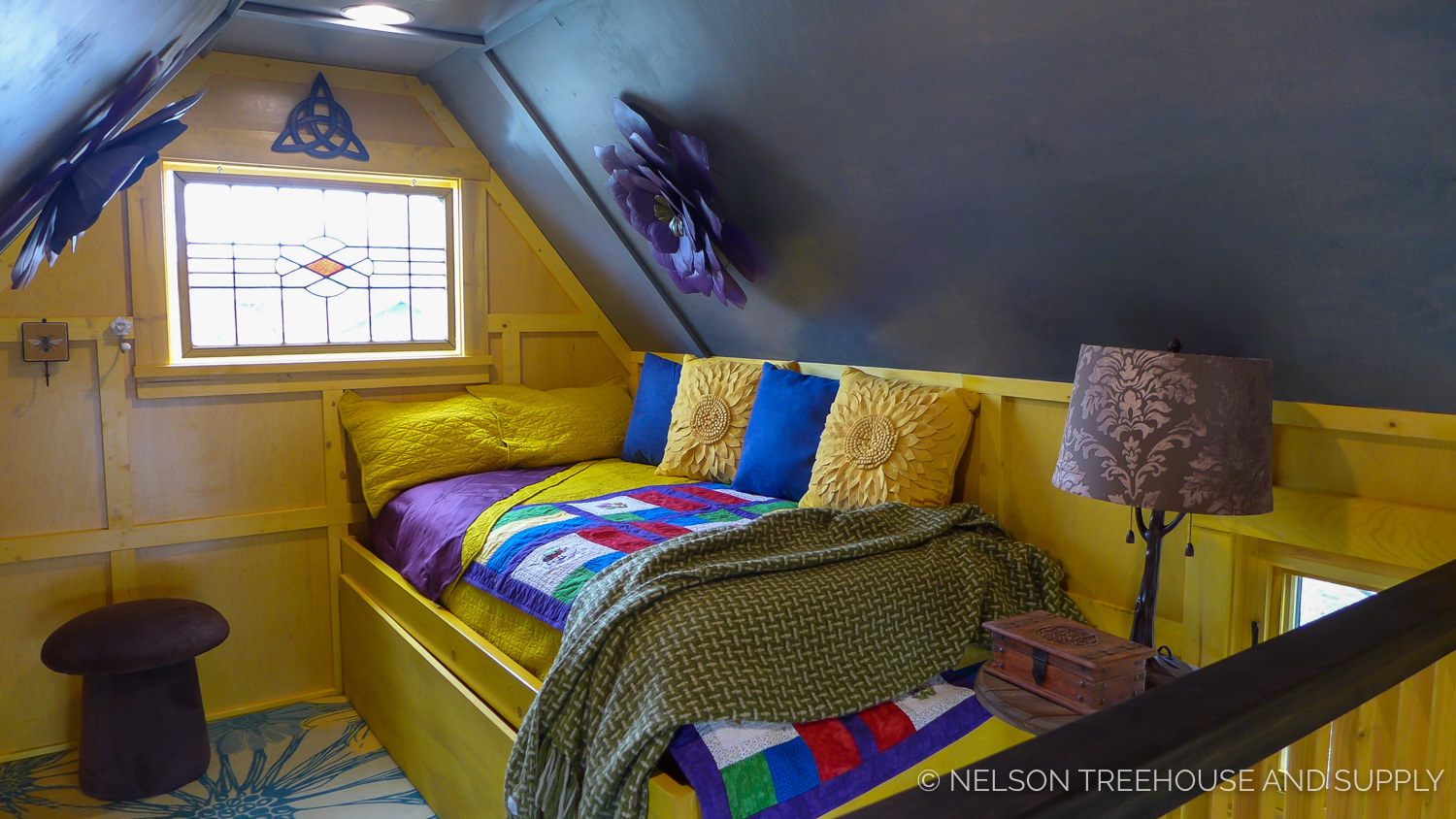 The upstairs sleeping loft is the perfect place for overnight guests, including Liz and Lance's granddaughter. The stained glass window provides views of Liz' lovely garden below.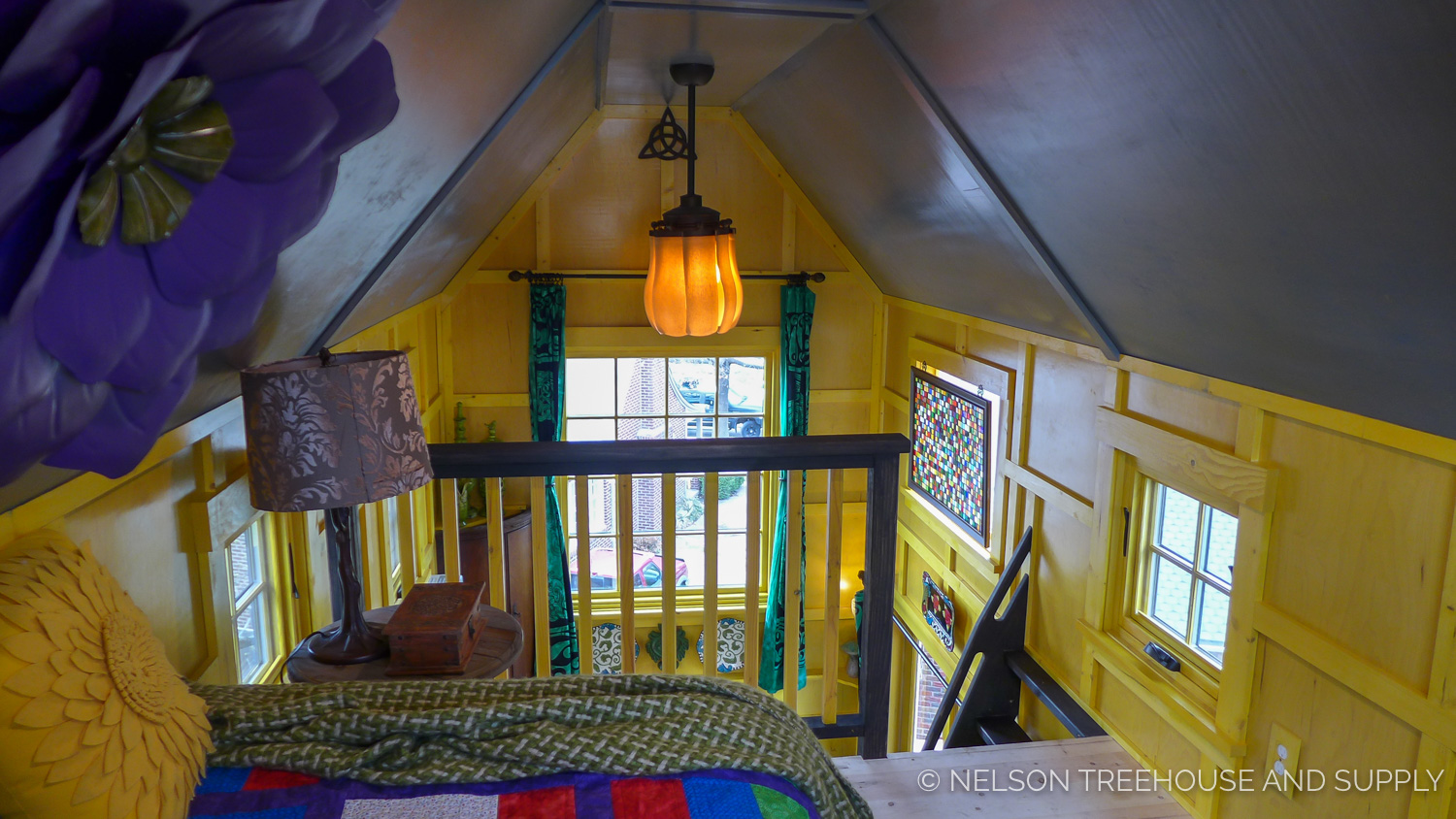 Pete designed the lines of the treehouse to resonate with the swooping A-frame lines of the existing house.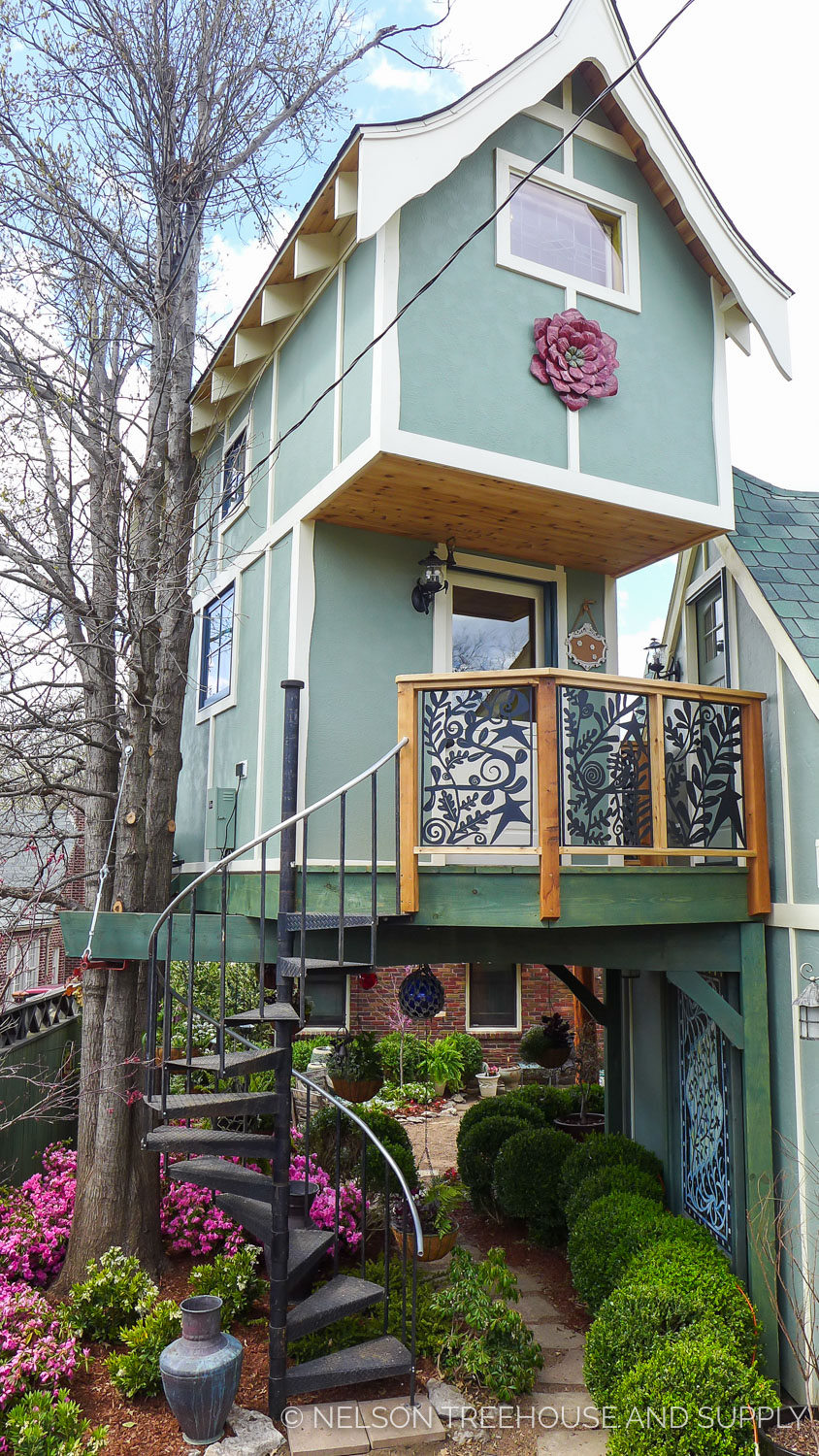 Thank you, Liz and Lance, for a fun and innovative backyard build! We wish you a lifetime of joy up in the trees.
To stay up-to-date on all things treehouse, subscribe to our newsletter and give us a follow on Facebook and Instagram.
To the trees!