Let's explore the NEW Mountain View treehouses at Treehouse Grove in Gatlinburg, Tennessee. The Ayres invited us to go further into the hills to build eight larger, luxury treehouses for bigger families, friends and your furry pals too! Designed by Pete Nelson and built by our team at Nelson Treehouse & Supply, every detail has been thoughtfully selected to craft a space you'll enter and never want to leave. These splendid treehouses have bigger bedrooms, larger living spaces, peaceful screened porches, unique features & community amenities. We kept the secluded, private feeling so you can soak in the views and sounds of the Great Smoky Mountains around you in peace or enjoy the company of your fellow treehouse friends in the community spaces.
Book your stay at Treehouse Grove today at www.treehouse-grove.com.
What's Unique to These New Treehouses?
Big enough to fit the whole family, but intimate enough for a romantic escape for two, these are the perfect size for your next vacation! Each treehouse has queen-sized bedrooms, lofts and pull-out sofas that sleep 6-10 people.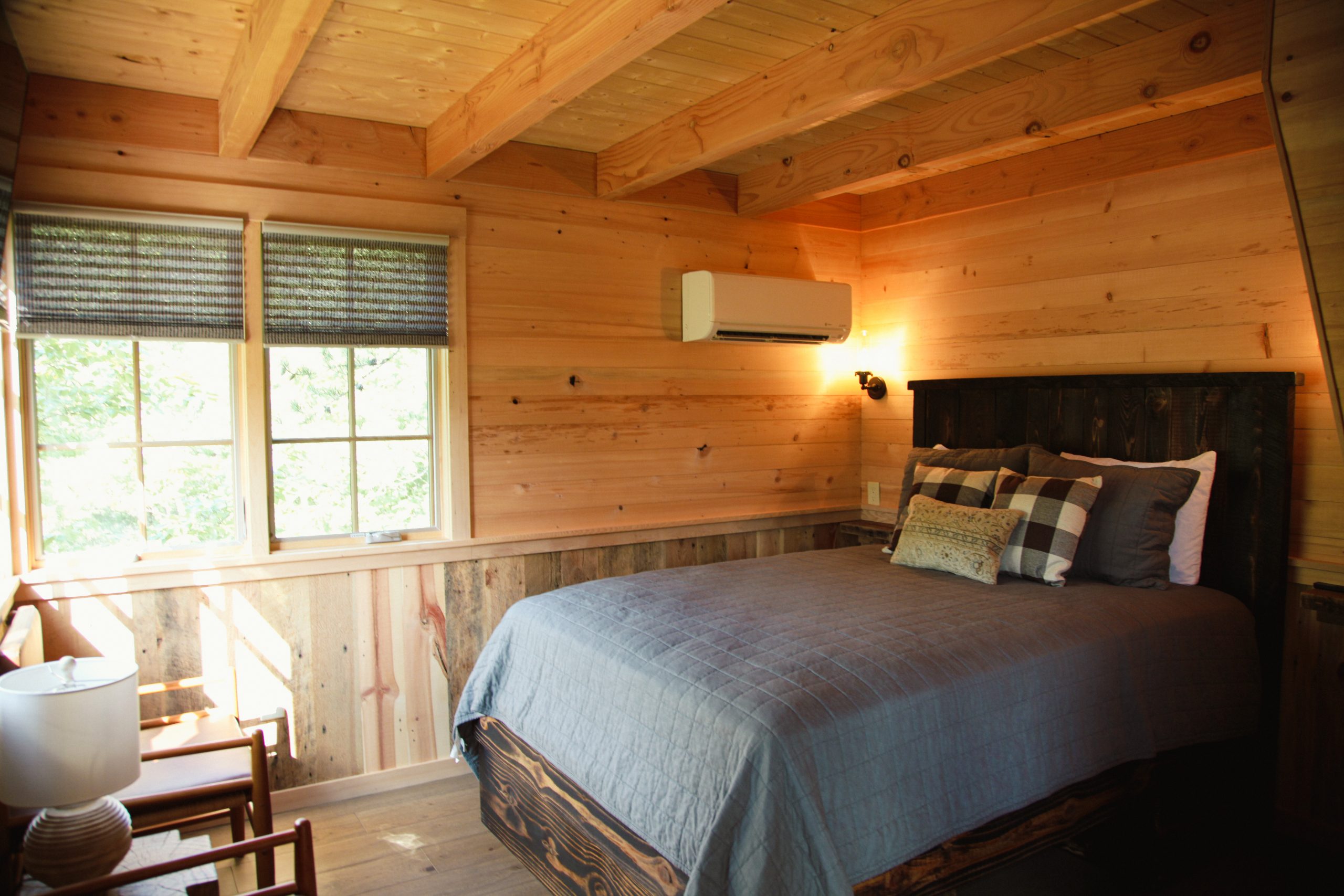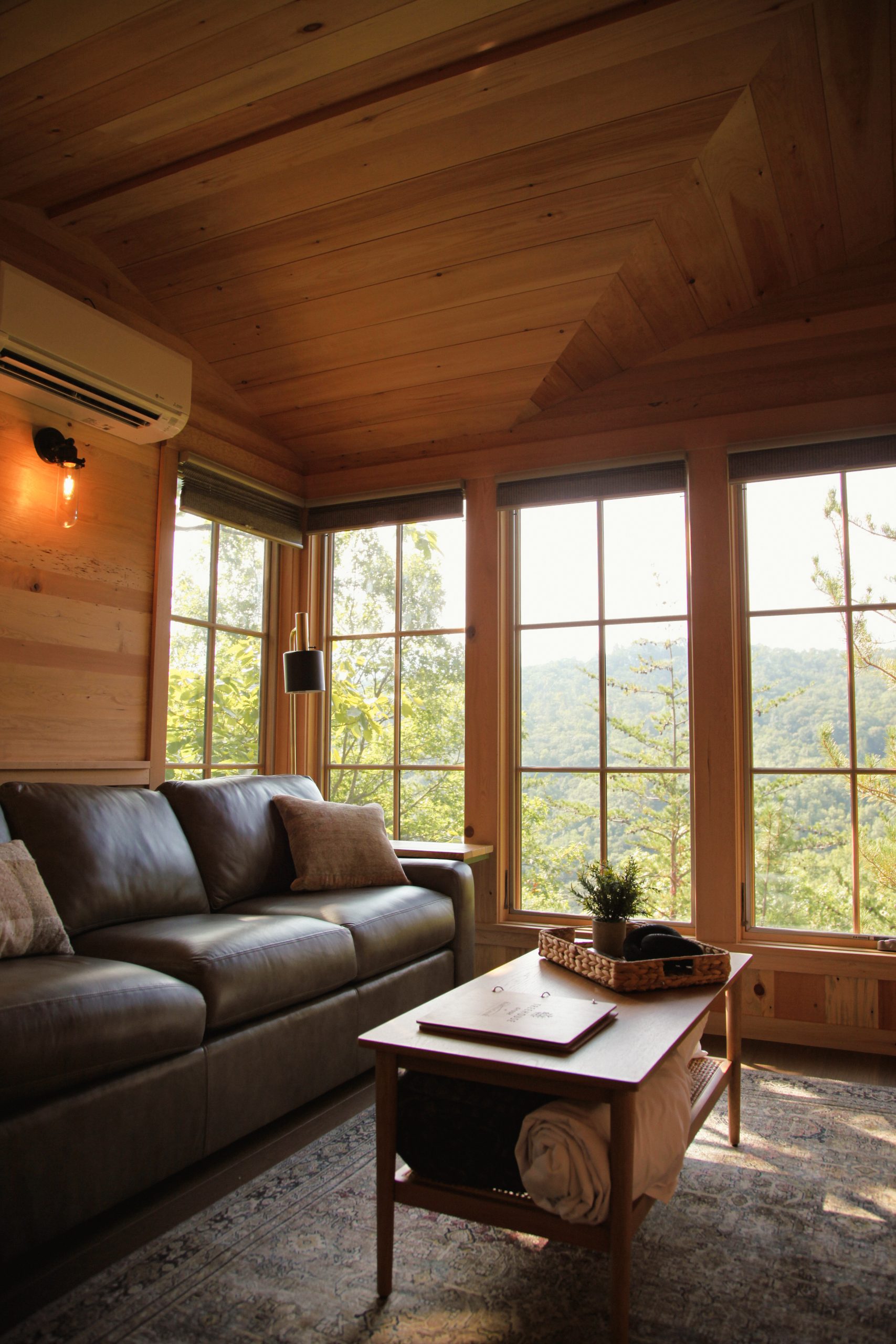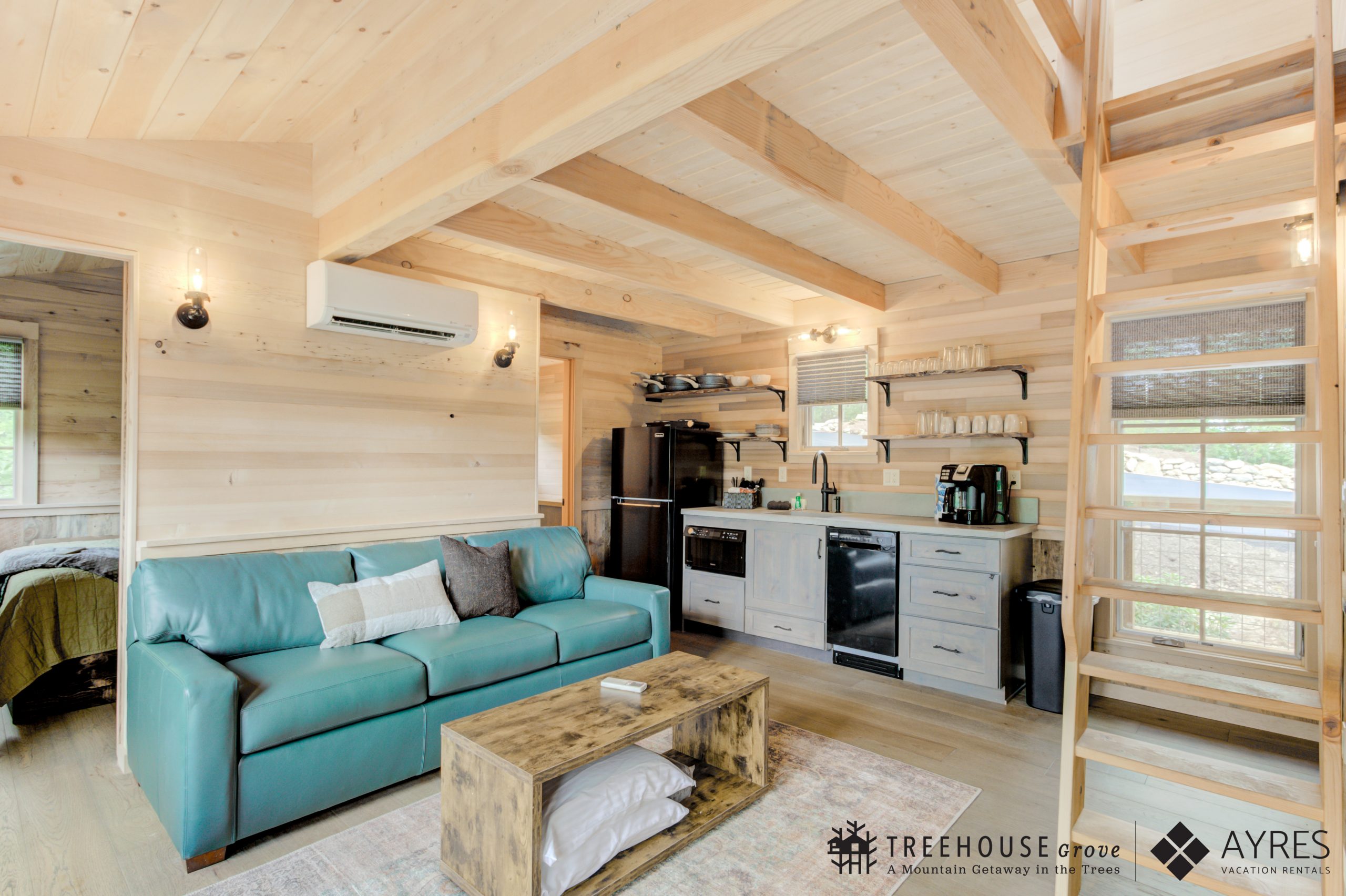 Andy Mills Photography
Spacious bathrooms with rainfall shower heads make for a spa-like experience. The Cottonwood treehouse even has an outdoor shower. Every treehouse has a tiny house kitchenette with all things you need so you can cook for the whole family and never have to leave your luxury treetop retreat if you don't want to.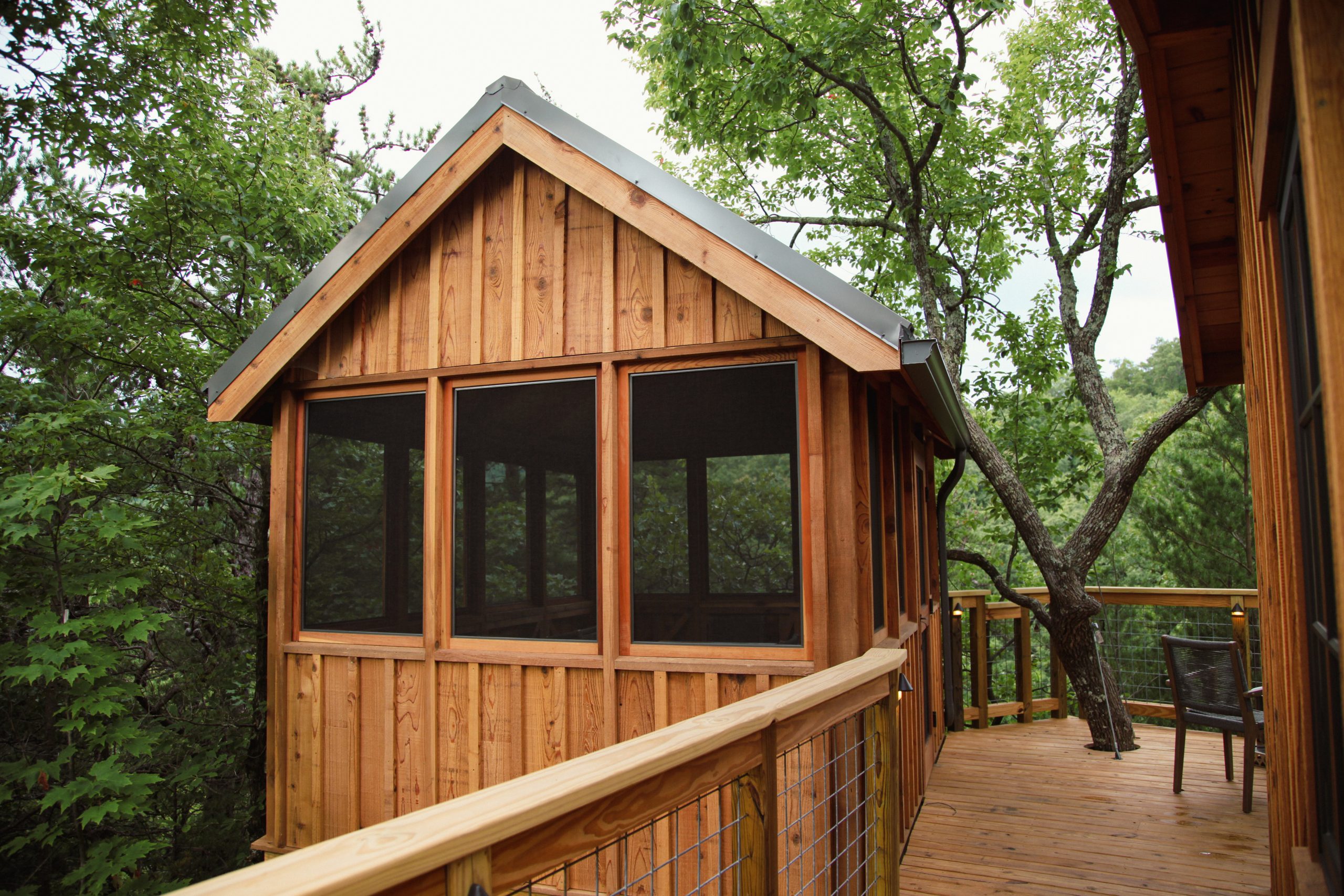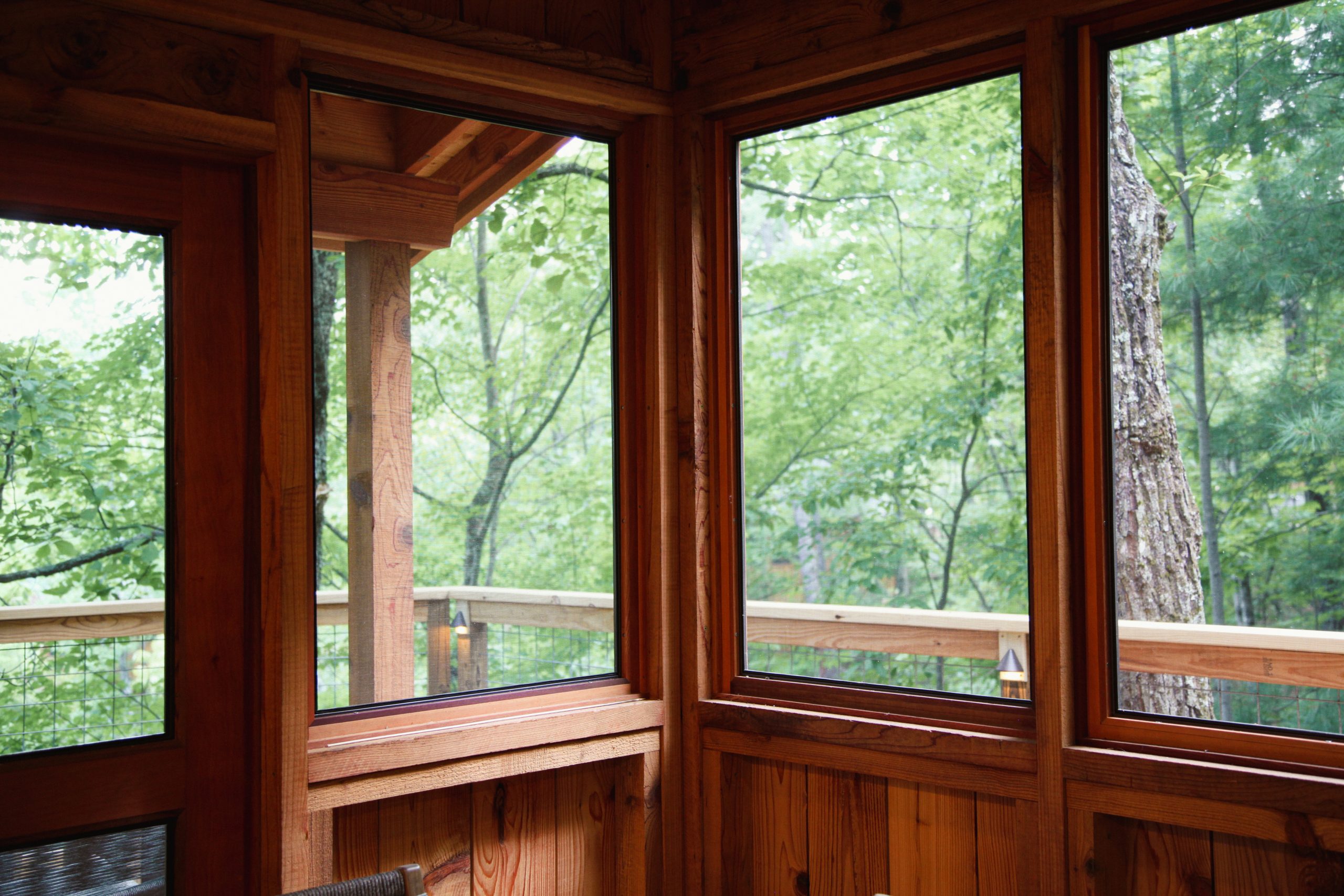 All but one of the treehouses have screen porches for dining or to use as a workspace with mountain views. High-speed WiFi is included so you can keep "working" from "home" *wink, wink*.  Just turn off your camera or keep it on to show off your mountain view!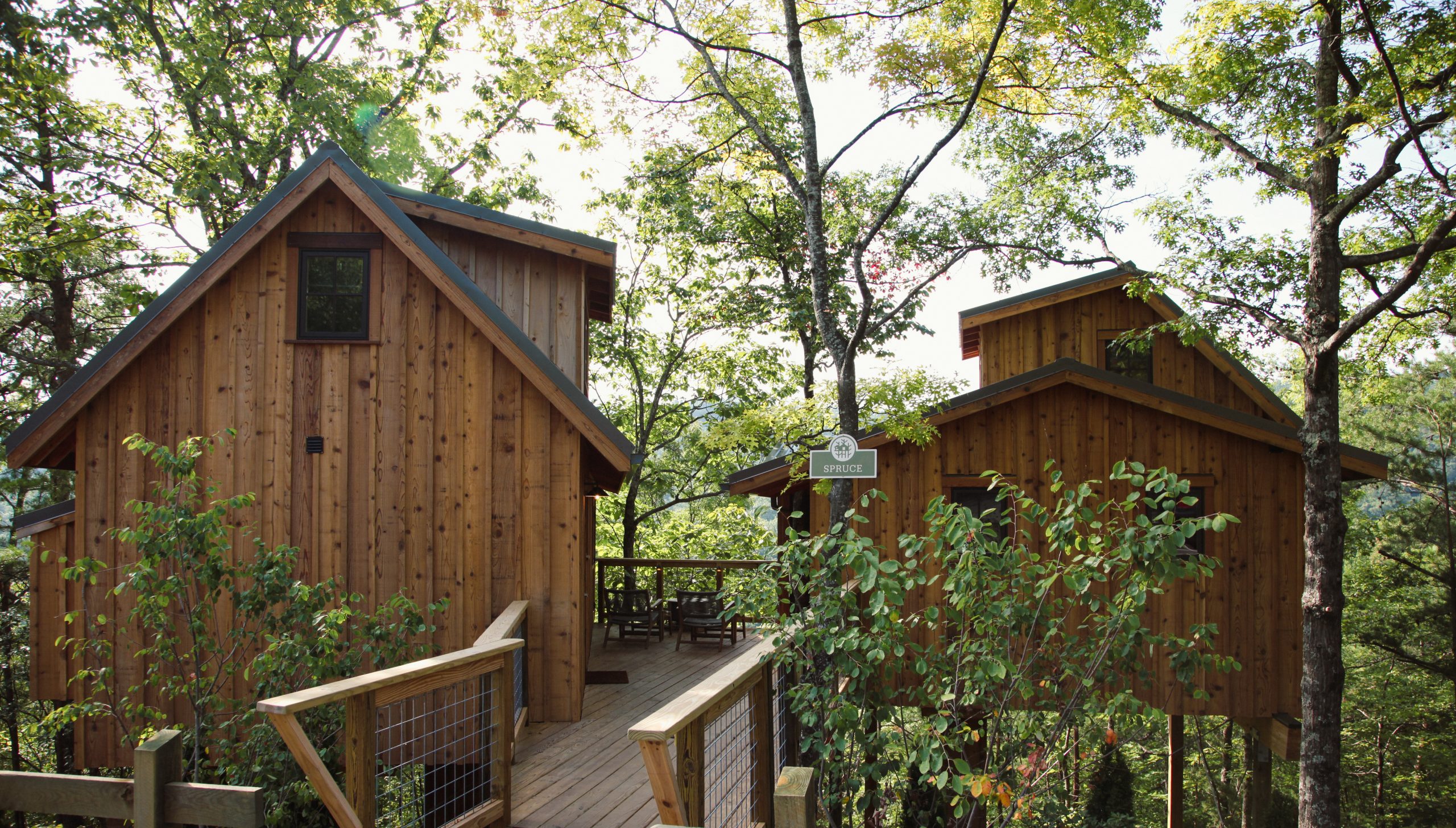 We're so proud to have included an ADA accessible treehouse so that more people have the chance to safely experience the magic of staying in a treehouse.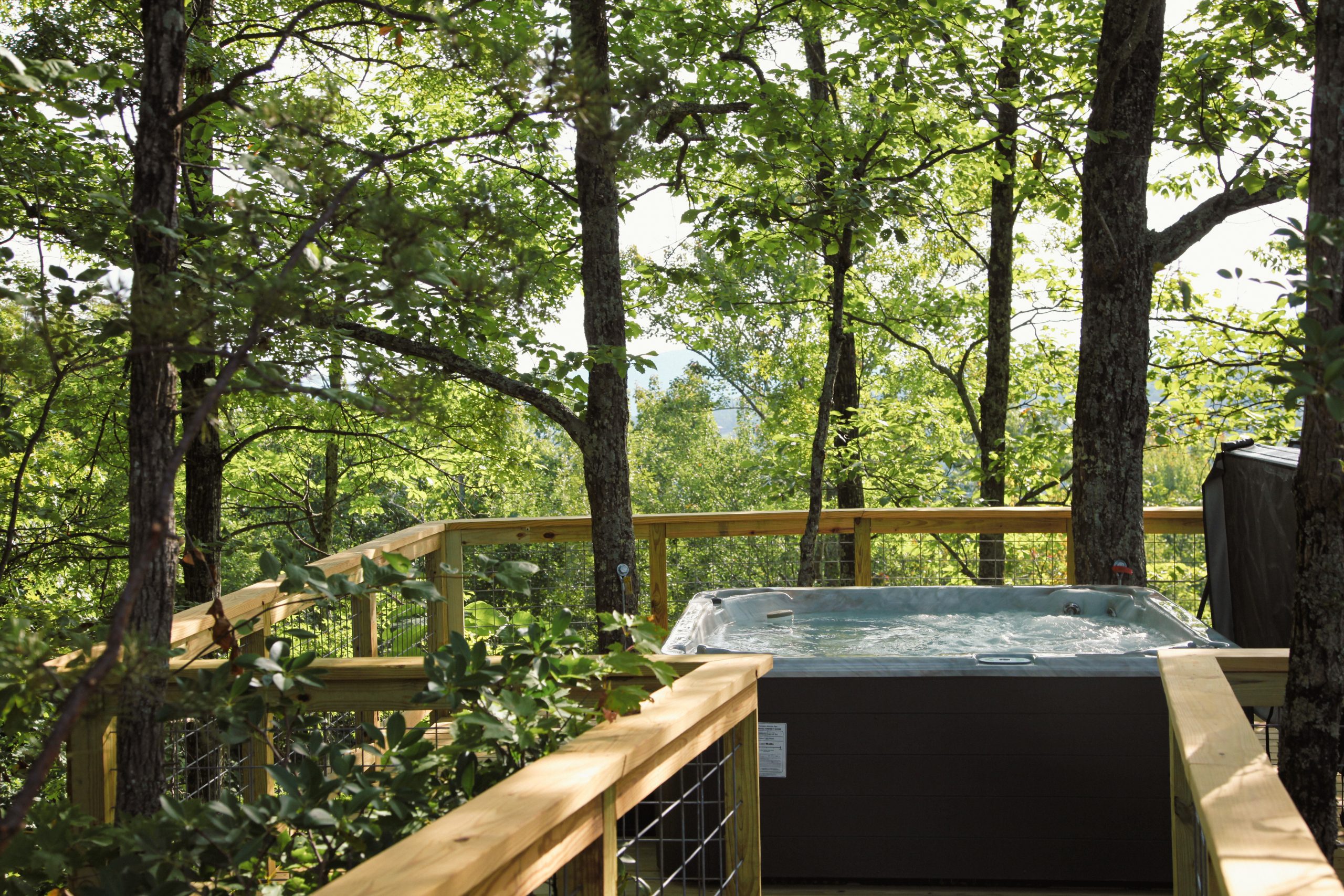 This new grove of treehouses include three hot tubs, fire pit for s'mores and a BBQ area. These community spaces are ideal spots to mingle with family, friends or your neighbors.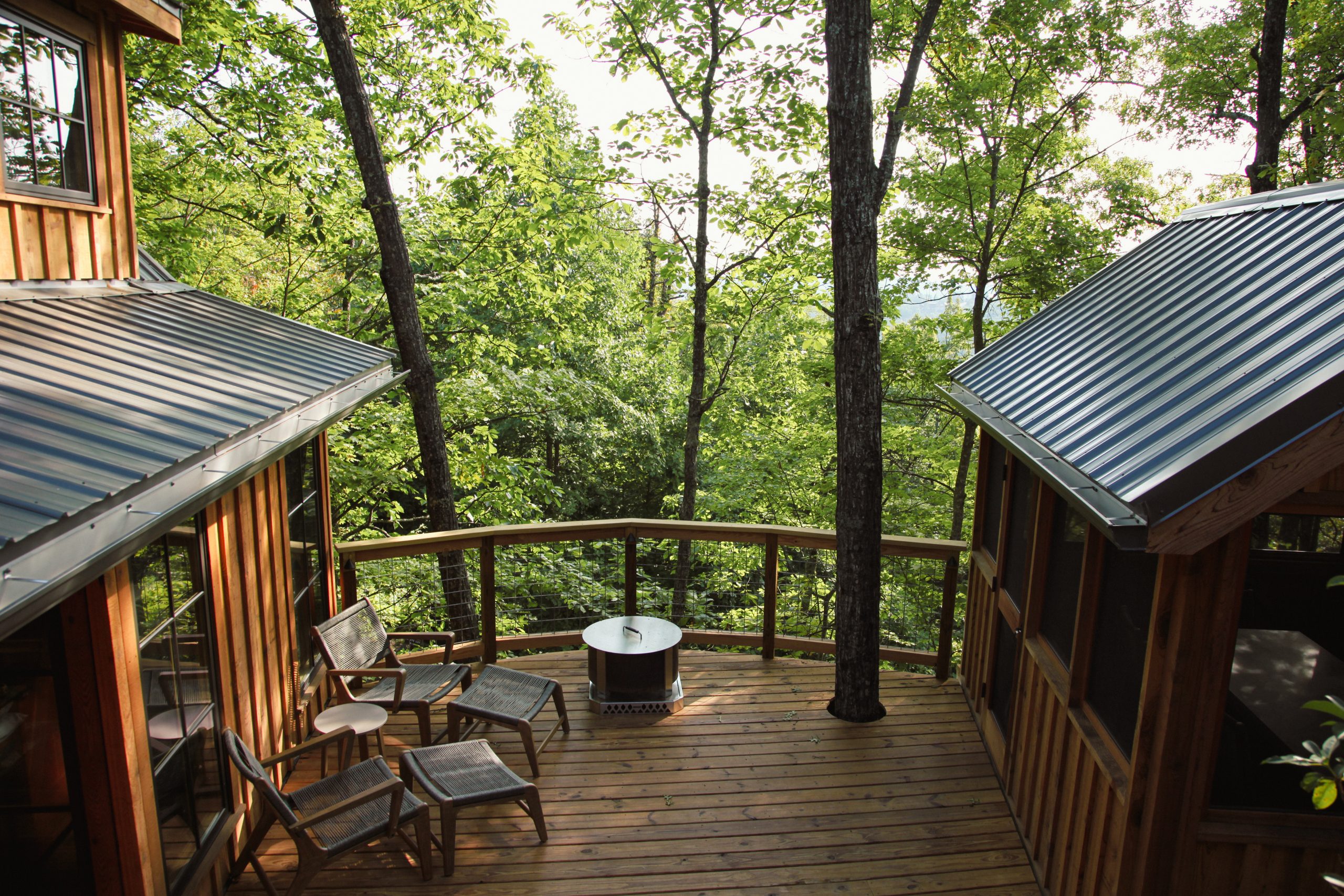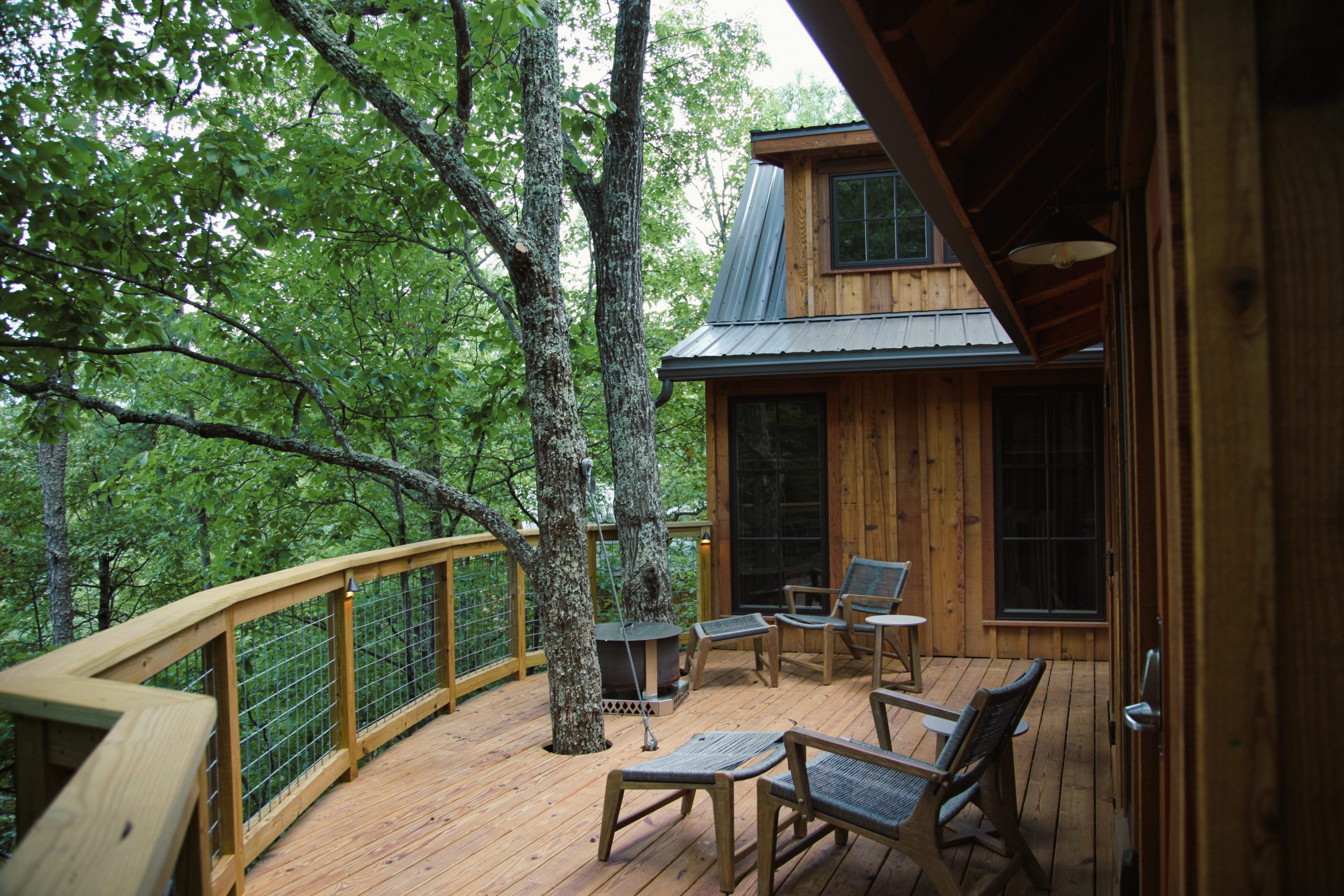 Ample decks take in sweeping views of the lush canopy and The Great Smoky Mountains.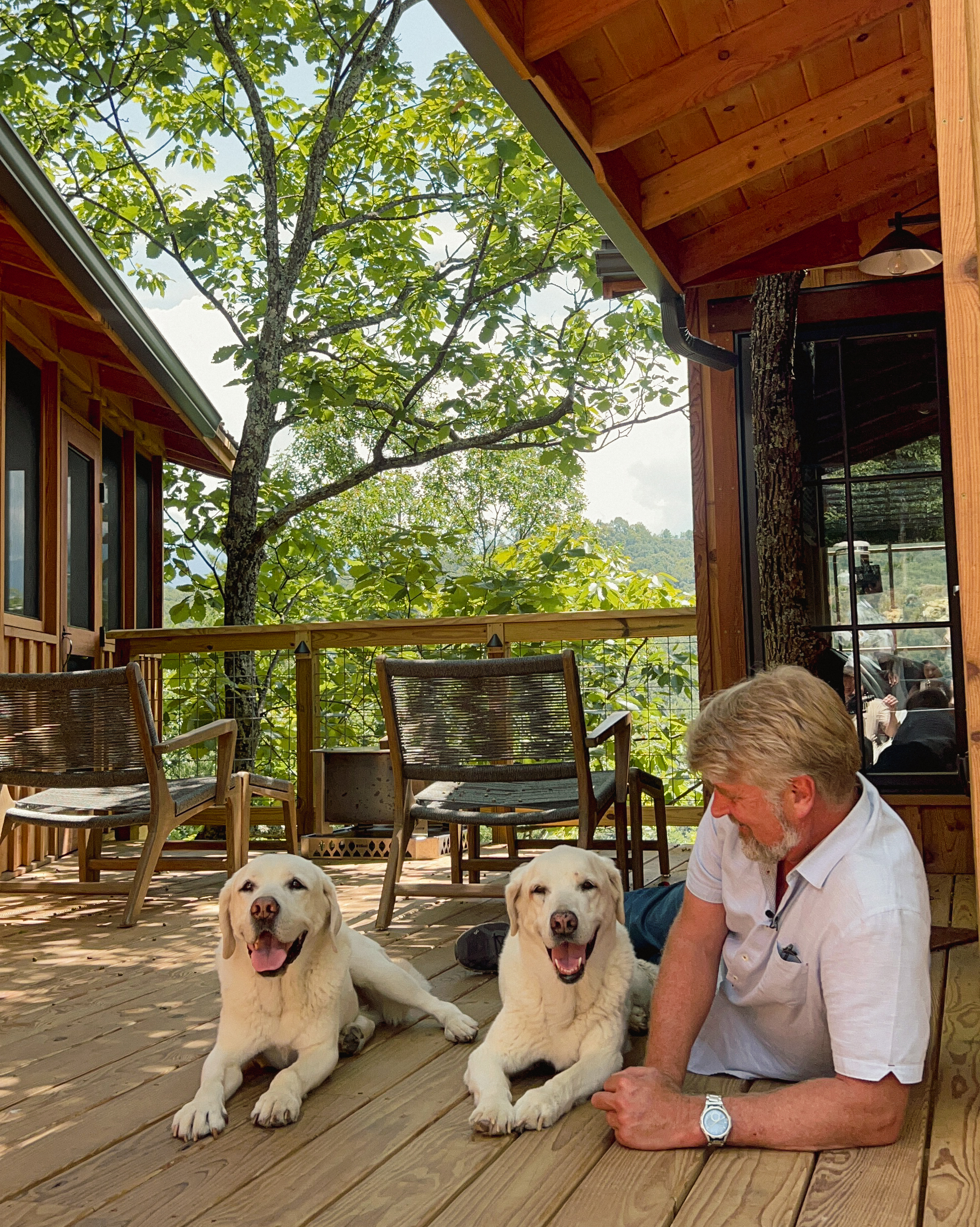 Lastly, all eight of these new treehouses are pet friendly so you don't have to leave your pal at home!
Dive into the Details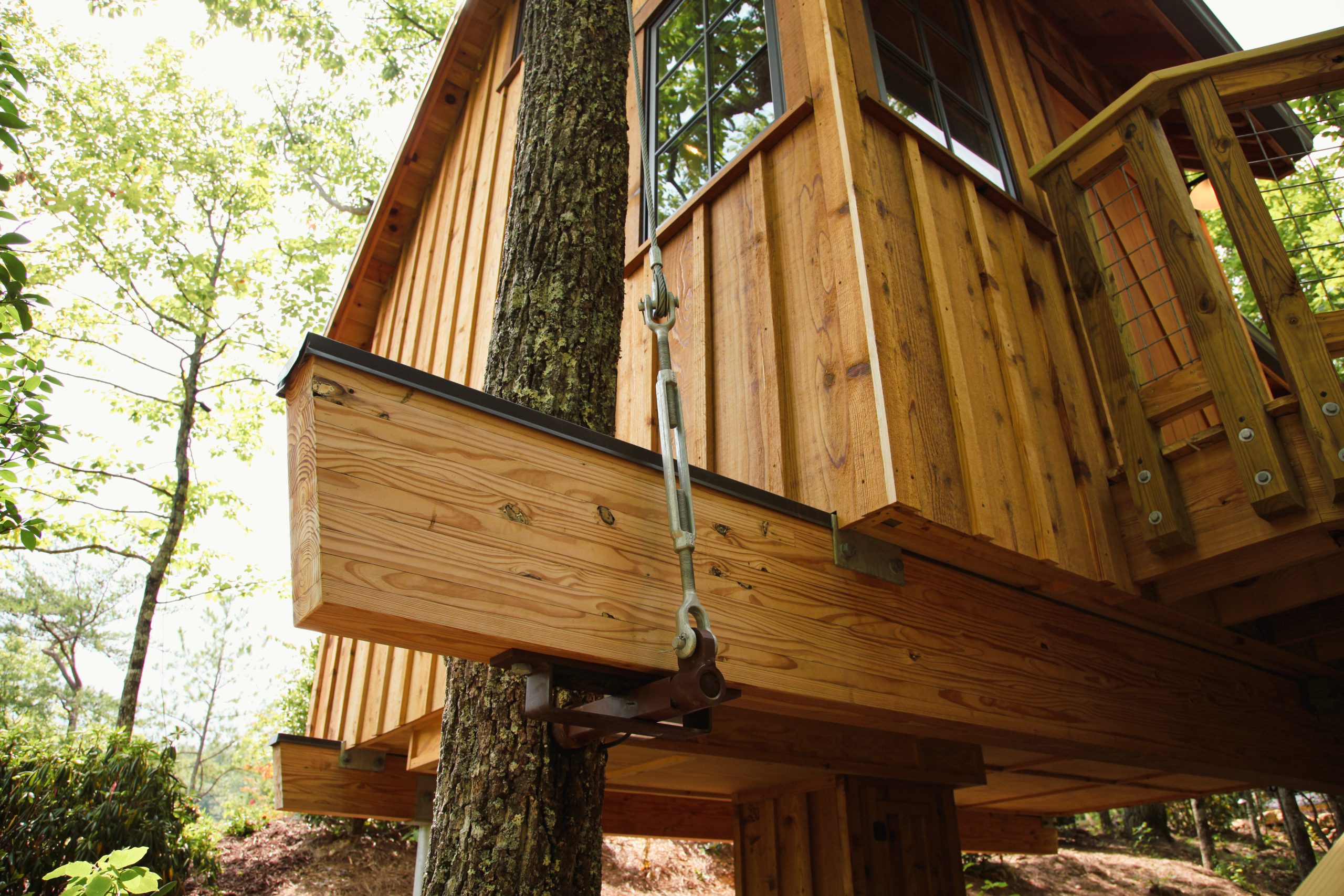 Because these treehouses are larger than life, we brought in the tested & hefty, Nelson Treehouse approved, Heavy Limb Hardware.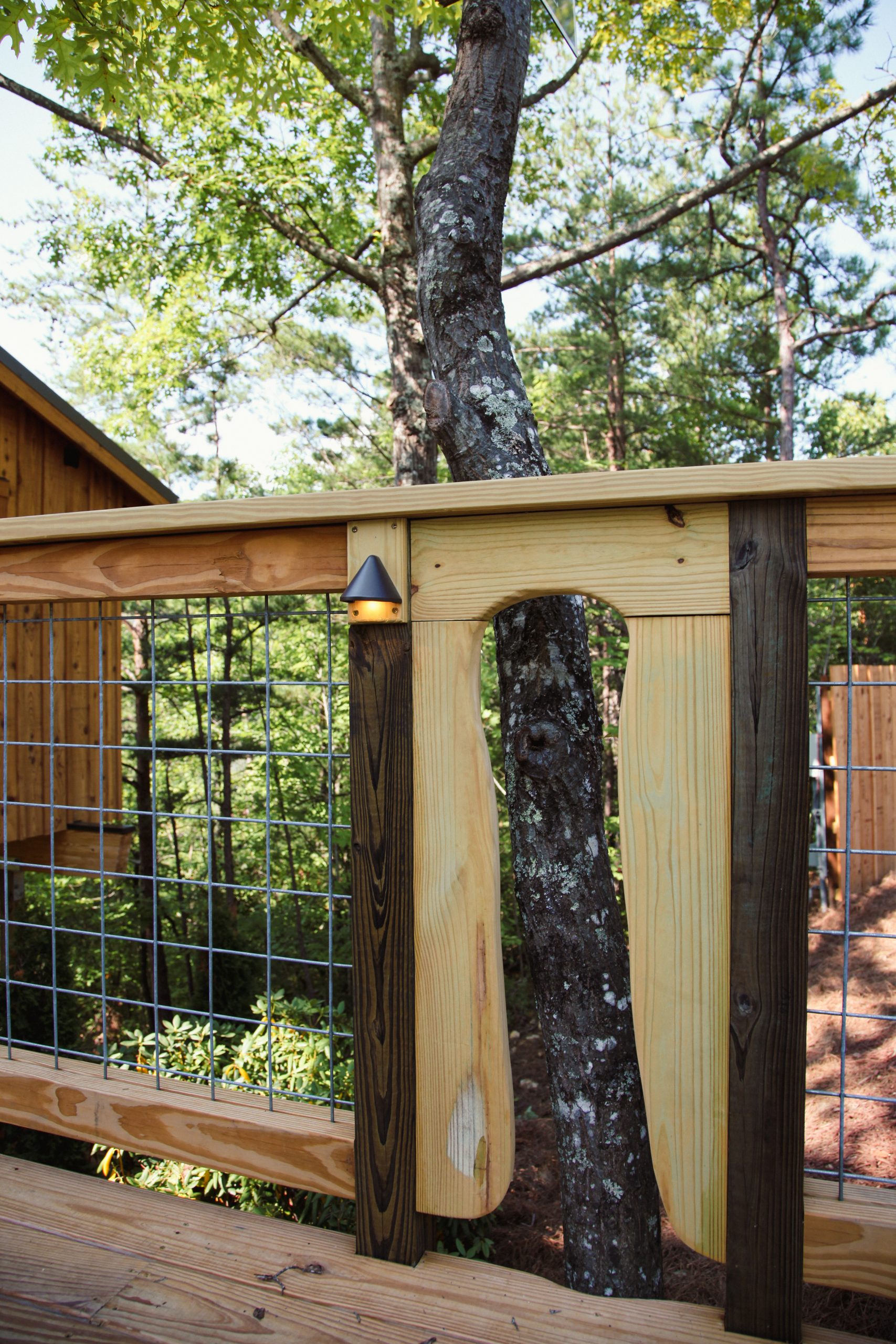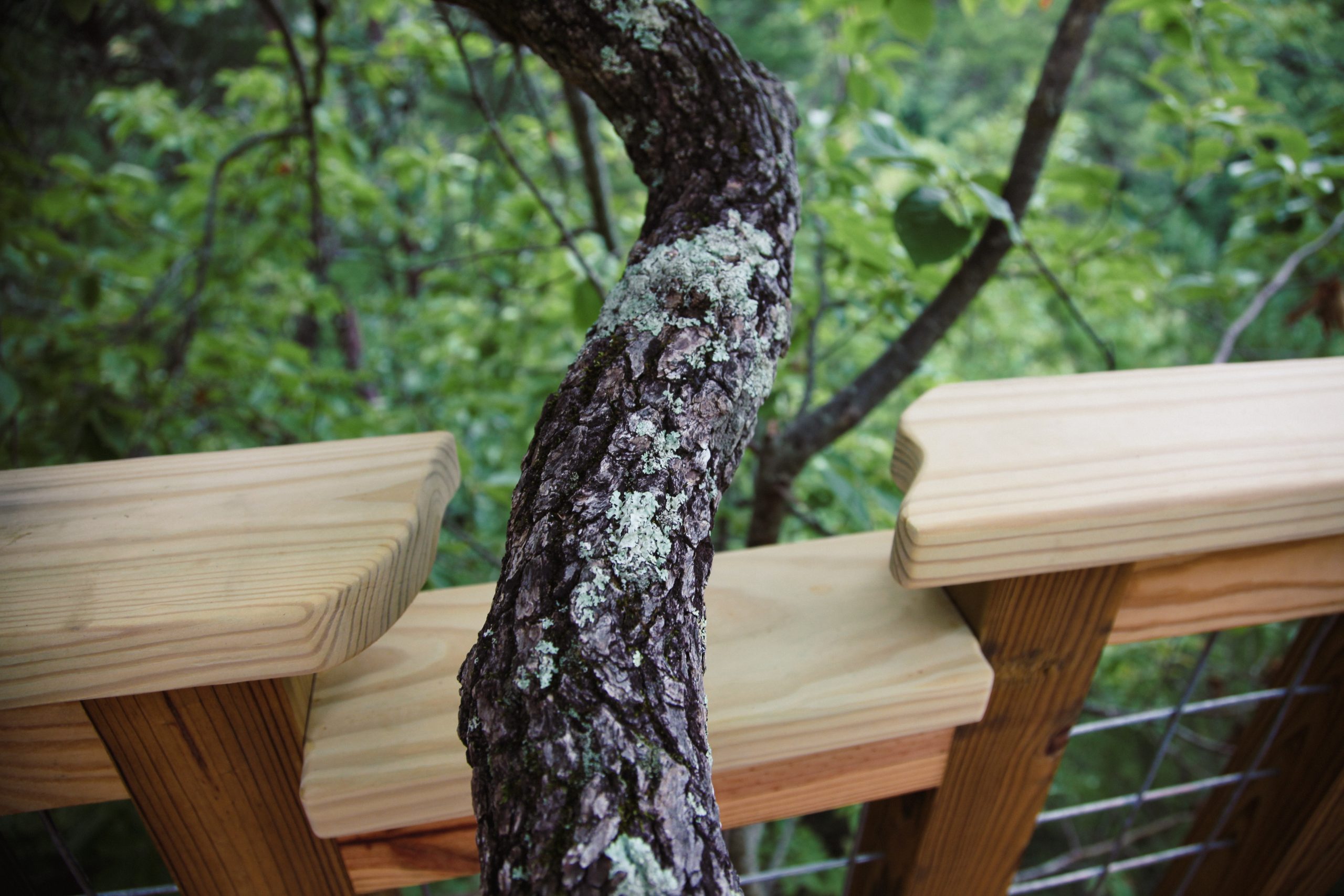 Our creative carpenters have artistic freedom to show off the trees & branches. Details like these make us the Treehouse Masters.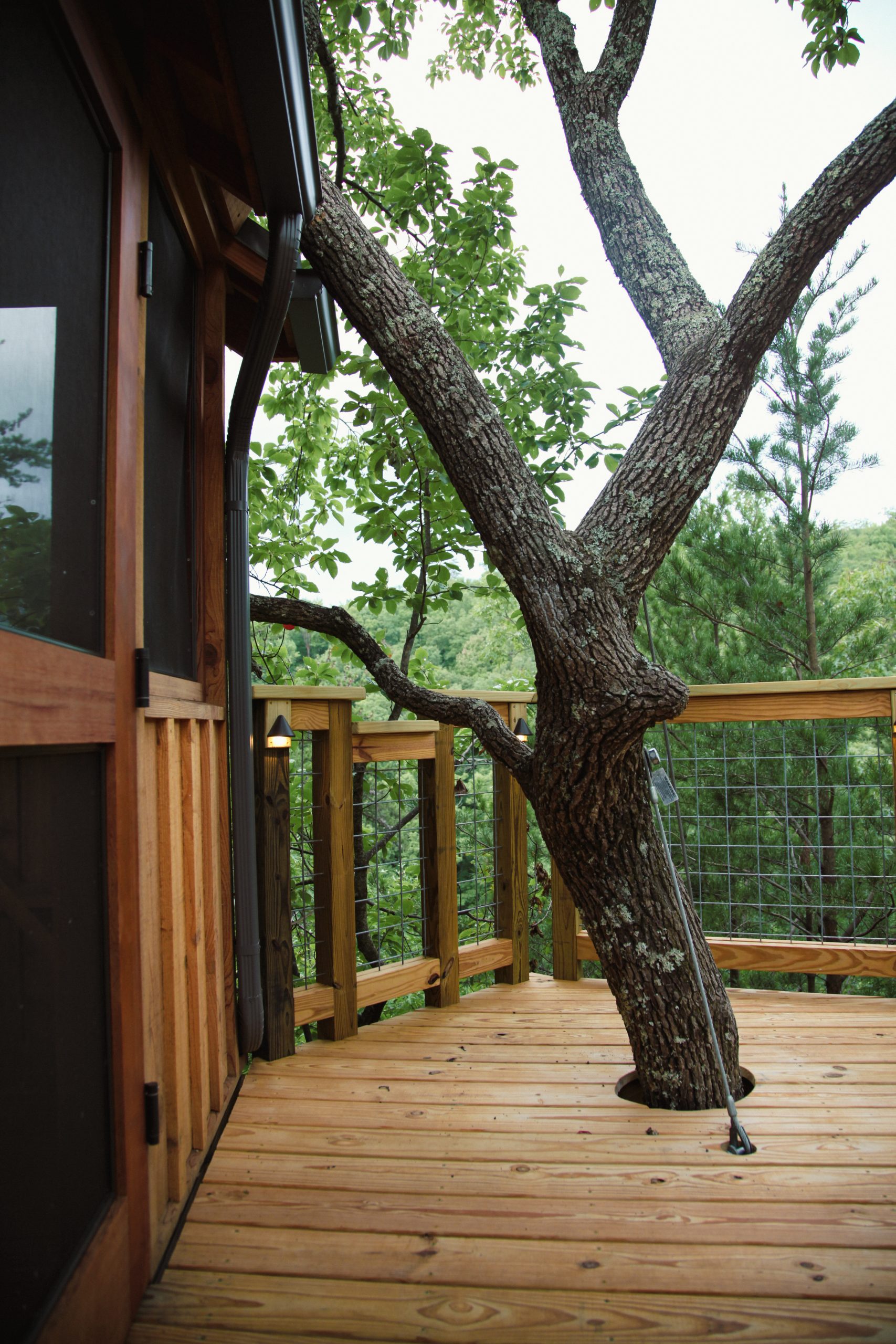 The Tree-mendous Crew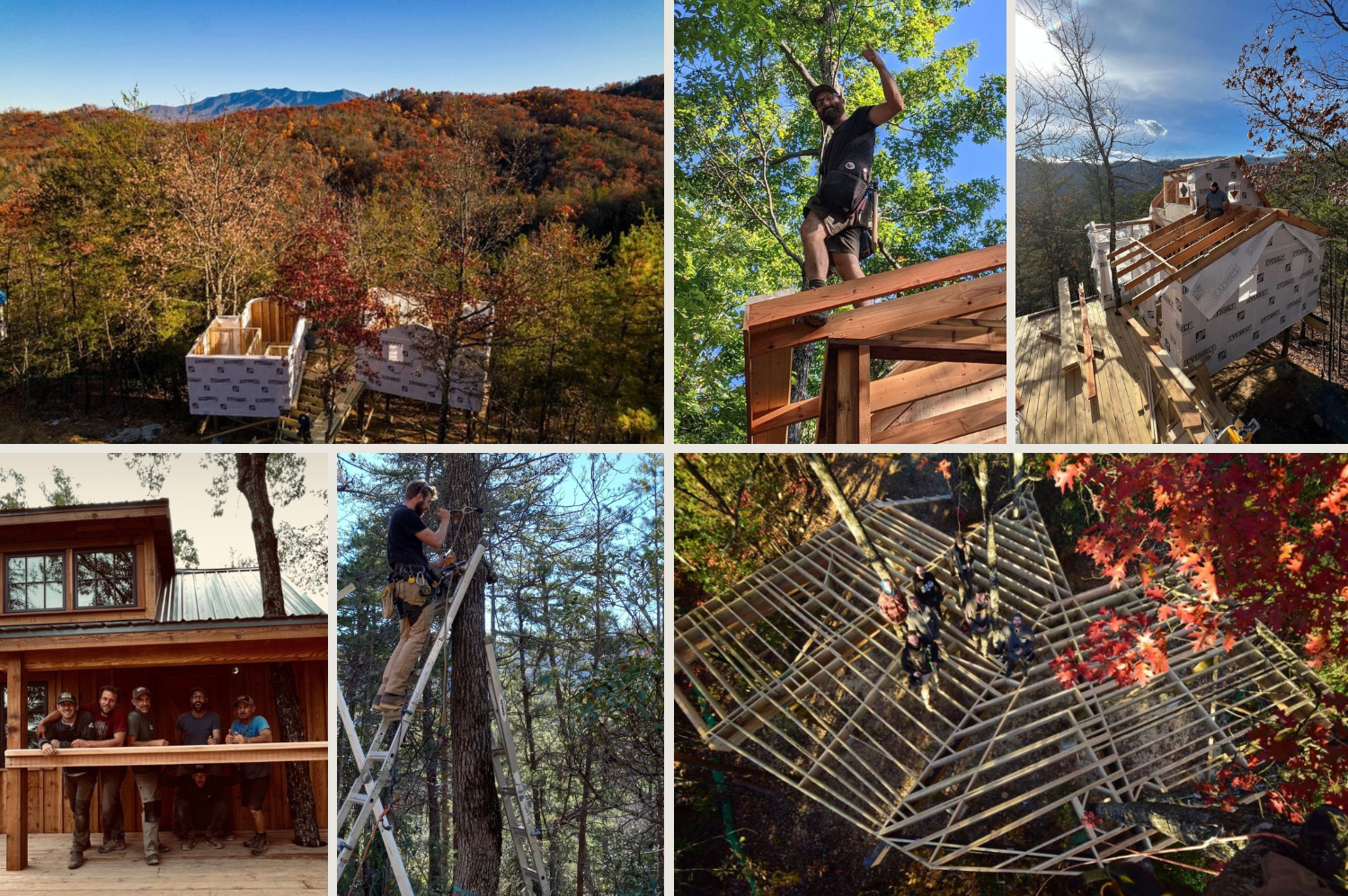 PC: Justin Kennedy, Michael Hegarty and Treehouse Grove
Big shout out to our talented crew that brought these luxurious treehouses to life. From concept, design to build out, our exceptional crew crafted eight sumptuous treehouses in less than two years!
Project Manager: Toby Maloy
Lead Architect: Daniel Ash
Staff Architects: Liz Watters & Jamie Brett
Lead Carpenter: Kevin Keppler
Carpenters: Adam Cage, Jake McCauley, Justin Kennedy, JP Peterson, Kevin Noffsinger, Michael Hegarty & Nick Toye
Sprouting Soon, Phase 3: The Holler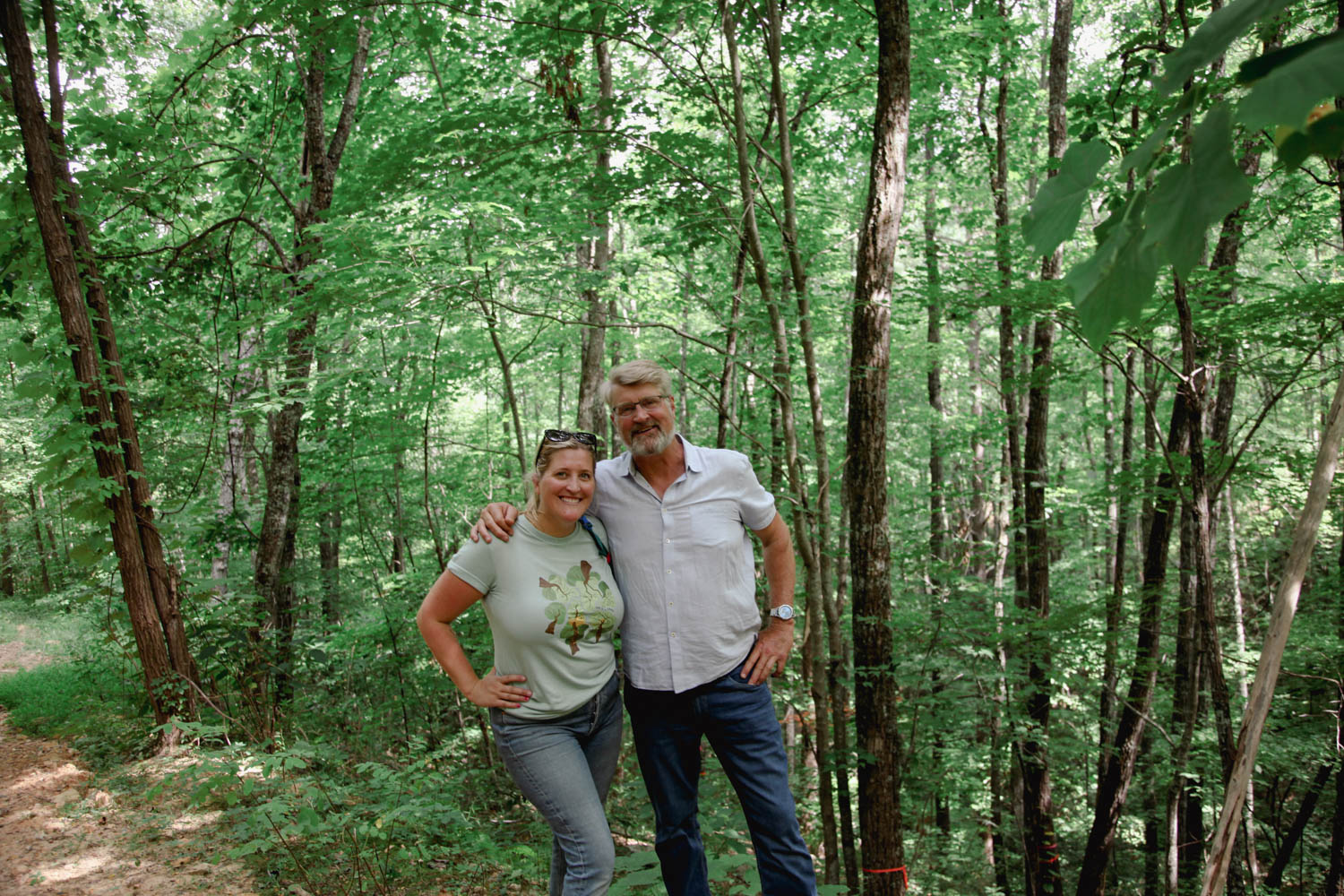 Emily & Pete onsite at Phase 3
Introducing phase 3, the Holler! The site rests in a valley so we'll be building up into the trees. Imagine whimsical and winding boardwalks, glowing lights and towering treehouses with unique features all nestled on the hillside of the holler…we can't wait to break ground on this next adventure with Treehouse Grove.
Joseph Ayres, Emily Nelson, Pete Nelson, Carol Ayres & Joe Ayres
We are so grateful for our continued partnership with the incredible Ayres family. It's been such a joyful experience to work with another family business bringing the magic of treehouses to The Great Smoky Mountains! To the trees!
Pack up the family and travel "to the trees" to reconnect, relax and rejuvenate – book a Mountain View treehouse at Treehouse Grove today at www.treehouse-grove.com.