Progress is moving quickly at Treehouse Utopia in Texas Hill Country!
Our crew has been working hard to get the retreat ready for its scheduled opening this summer. The four idyllic treehouses are blossoming, with the final treehouse, Carrousel, already in the works.
Take a look through the photos below to catch up on the ongoing development of this romantic retreat.
---
CHATEAU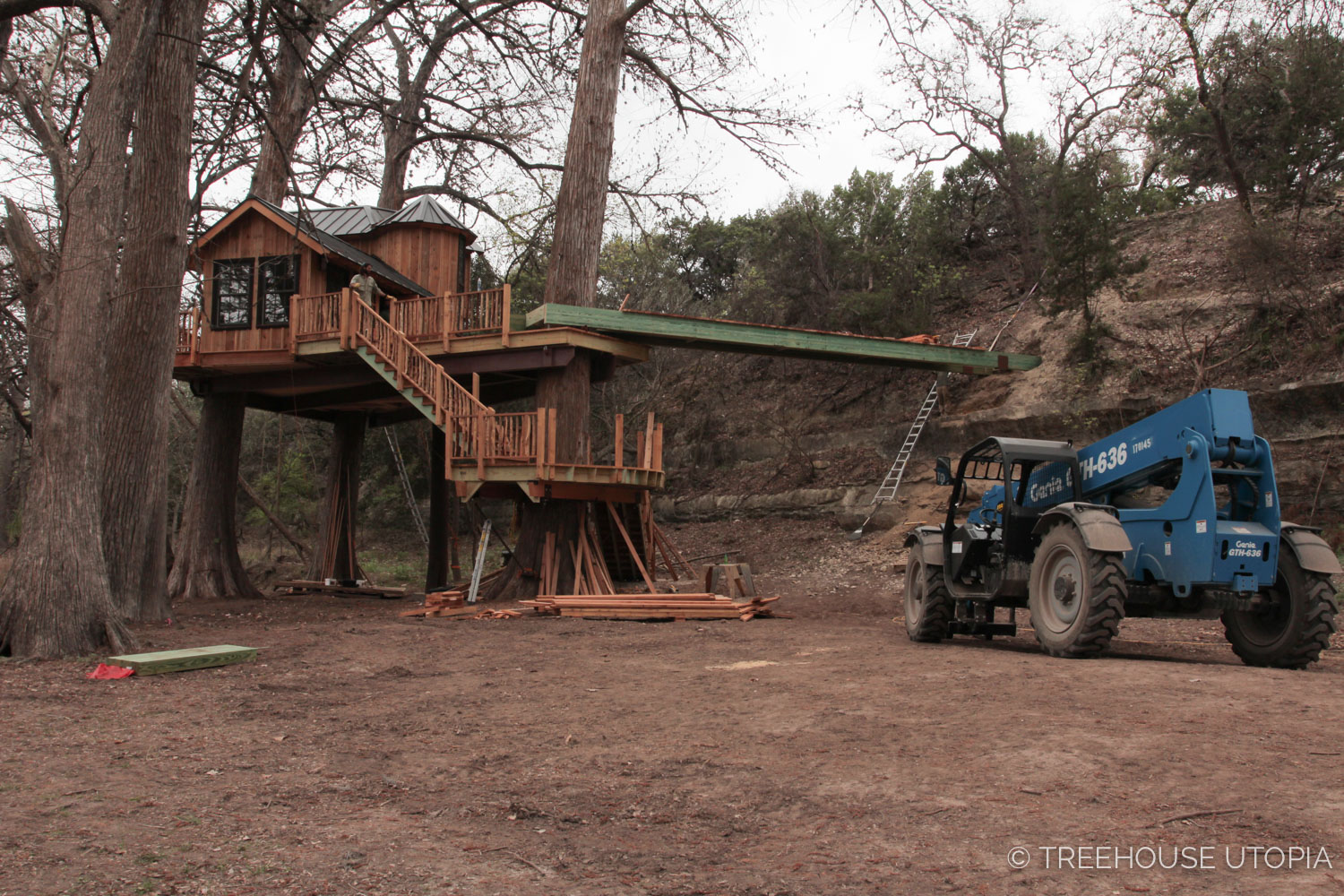 Chateau features two forms of access: a staircase below the platform and a rigid bridge from the adjacent knoll.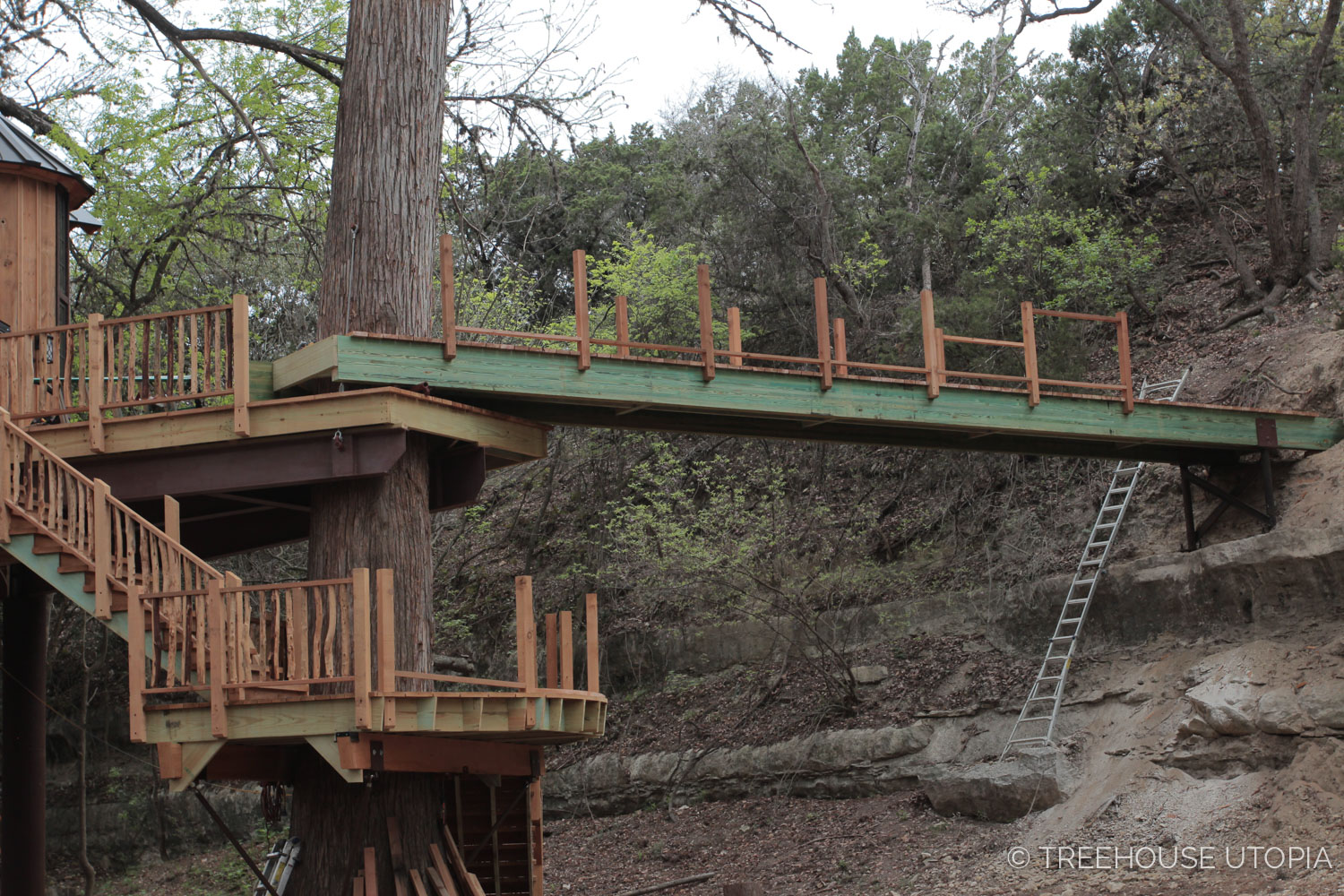 The rigid bridge will be outfitted with the same natural branch railings as the staircase.
---
BIBLIOTHEQUE
The Bibliotheque walls arrive on site in true Texas fashion.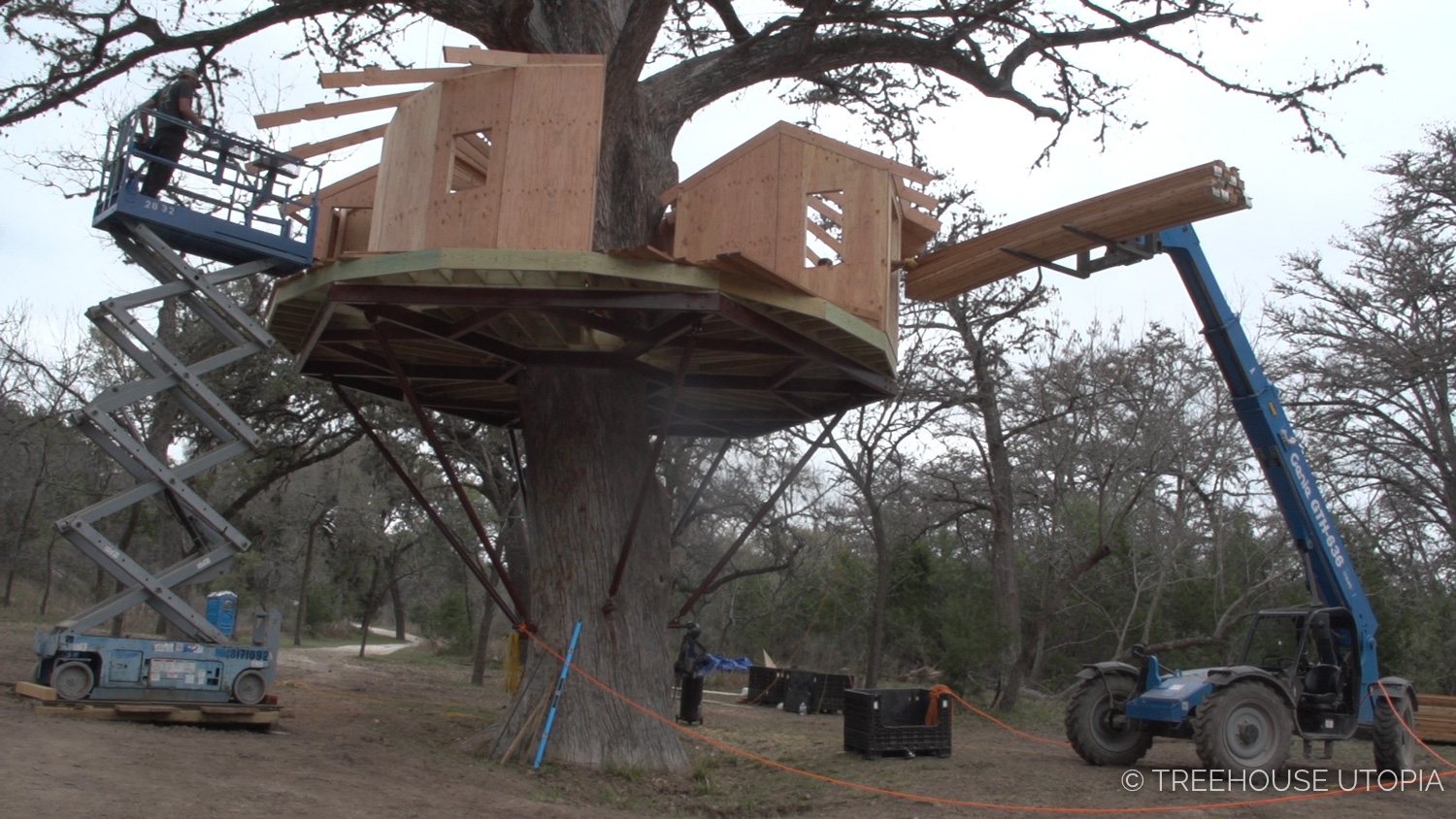 Here, the crew lifts interior paneling into Bibliotheque, which resides in a single prodigious cypress tree.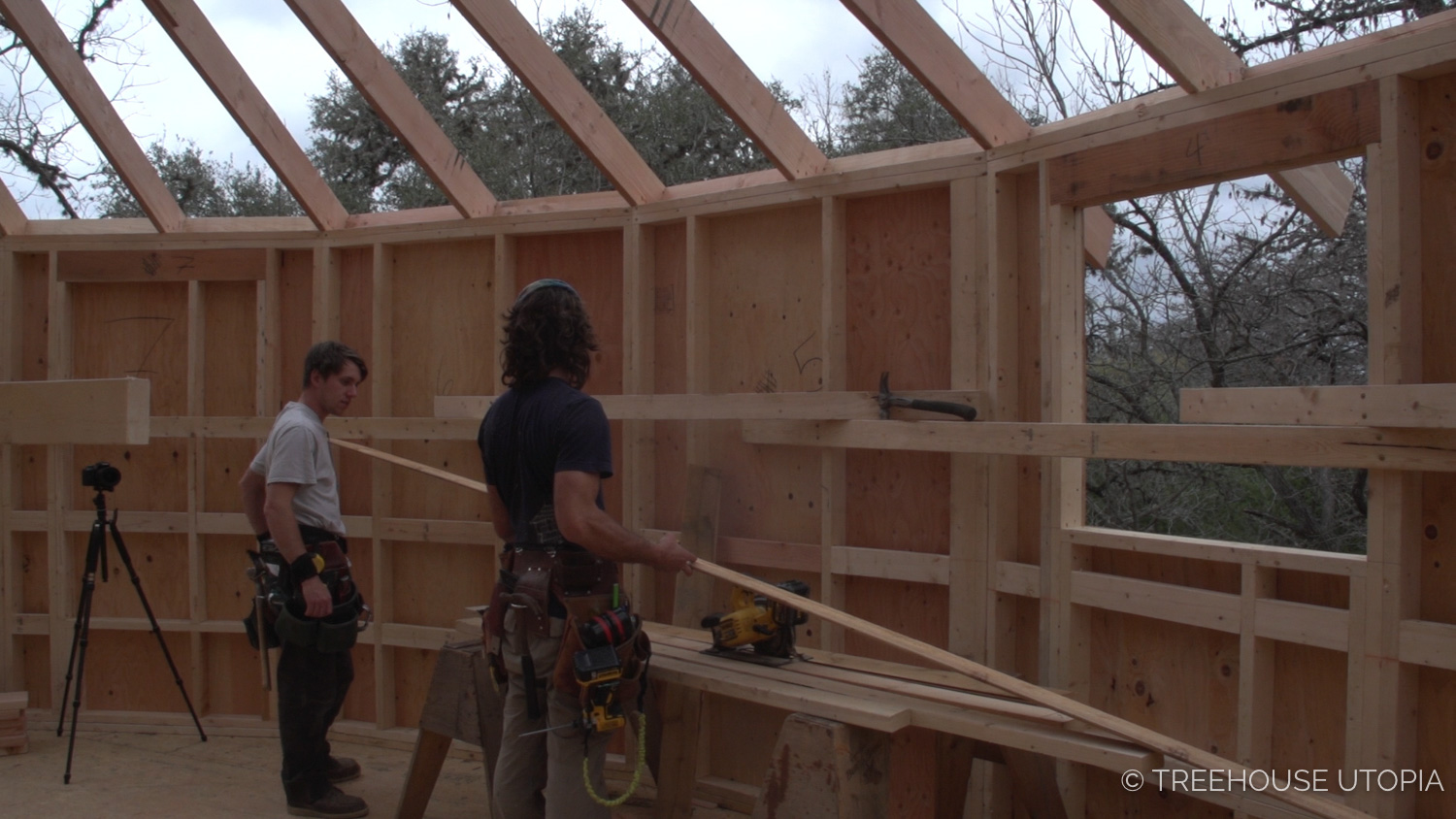 Crew members Wyatt and Hayden were tasked with paneling the interior. This is no easy feat, as Bibliotheque contains 18 distinct sections of wall!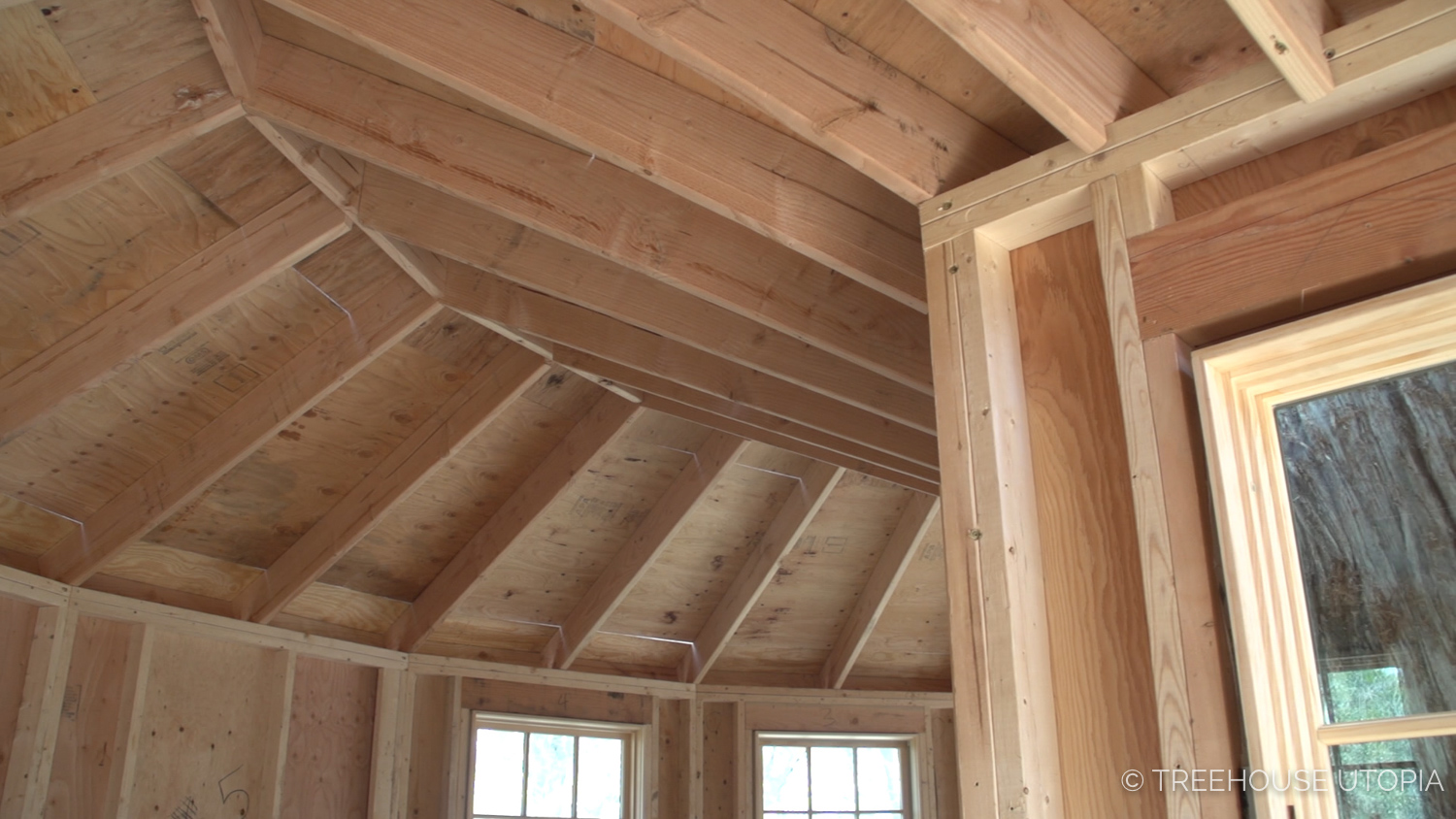 The framing of Bibliotheque is art in its own right! The prefab crew really knocked these seamless connections out of the park.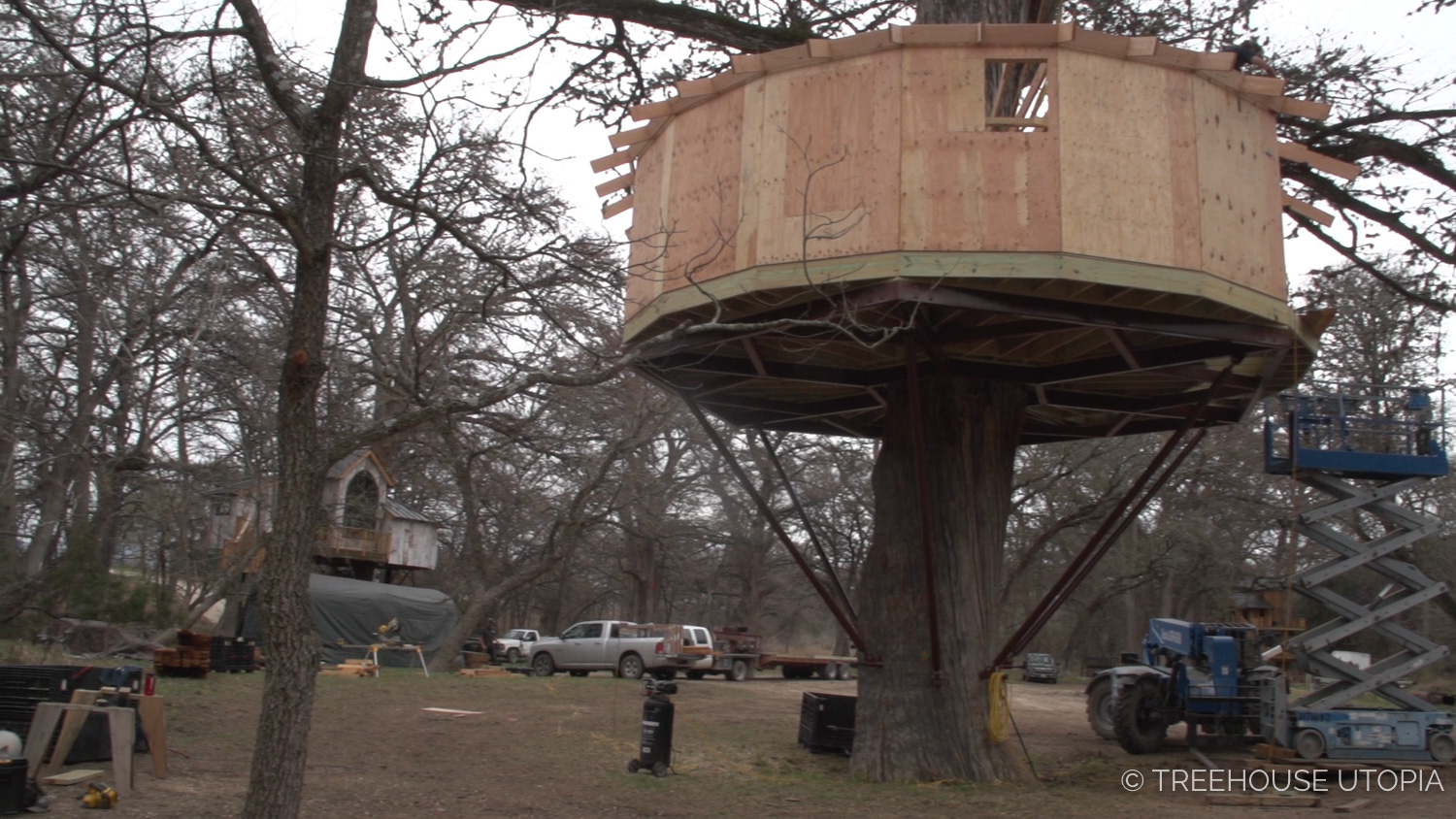 You can learn all about Bibliotheque's intricate steel substructure in our blog post here.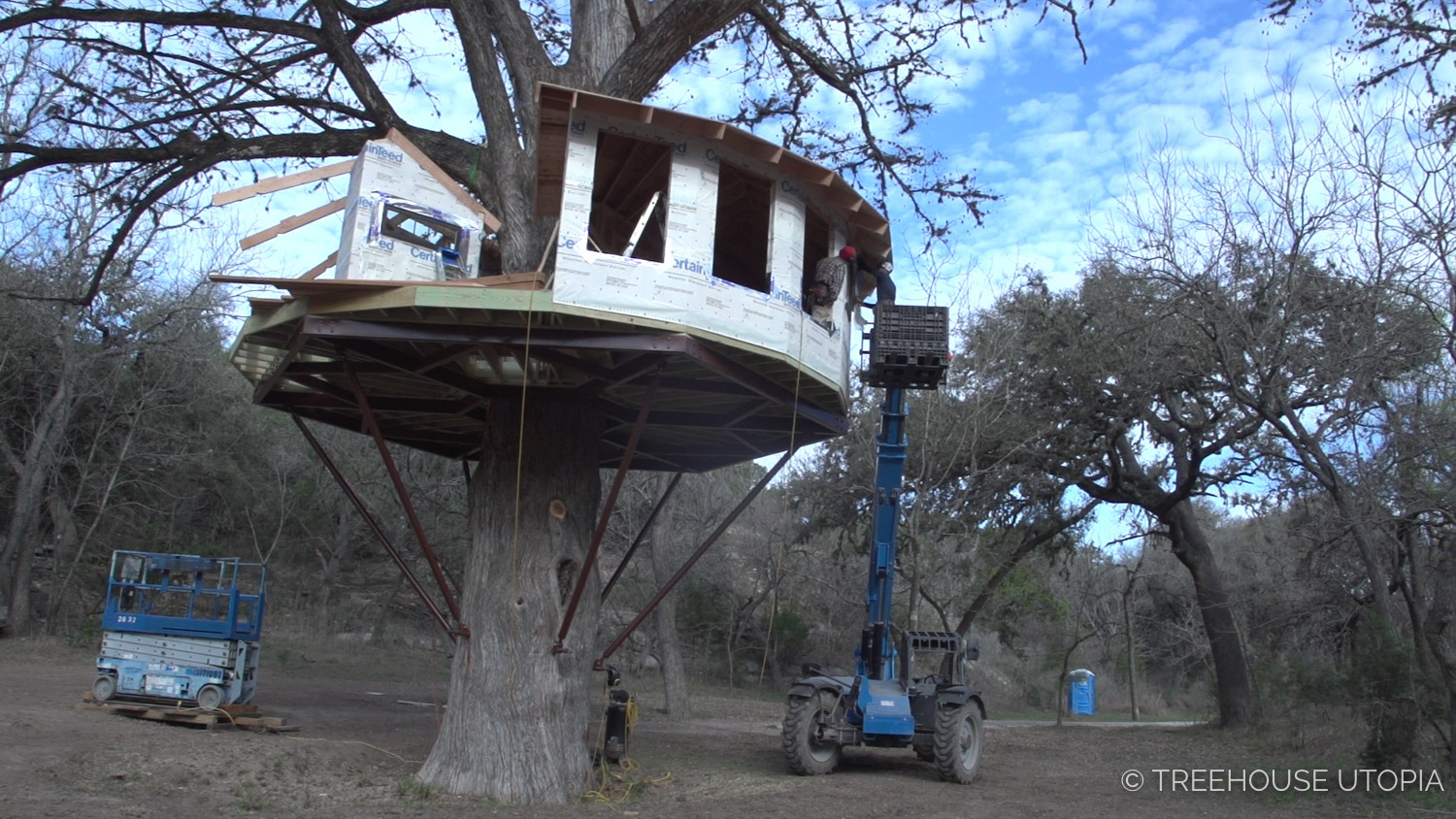 Before the crew added Bibliotheque's exterior siding, they covered it in a unique, waterproof seal. This innovative material uses a three-layered system to ensure that the interior stays dry.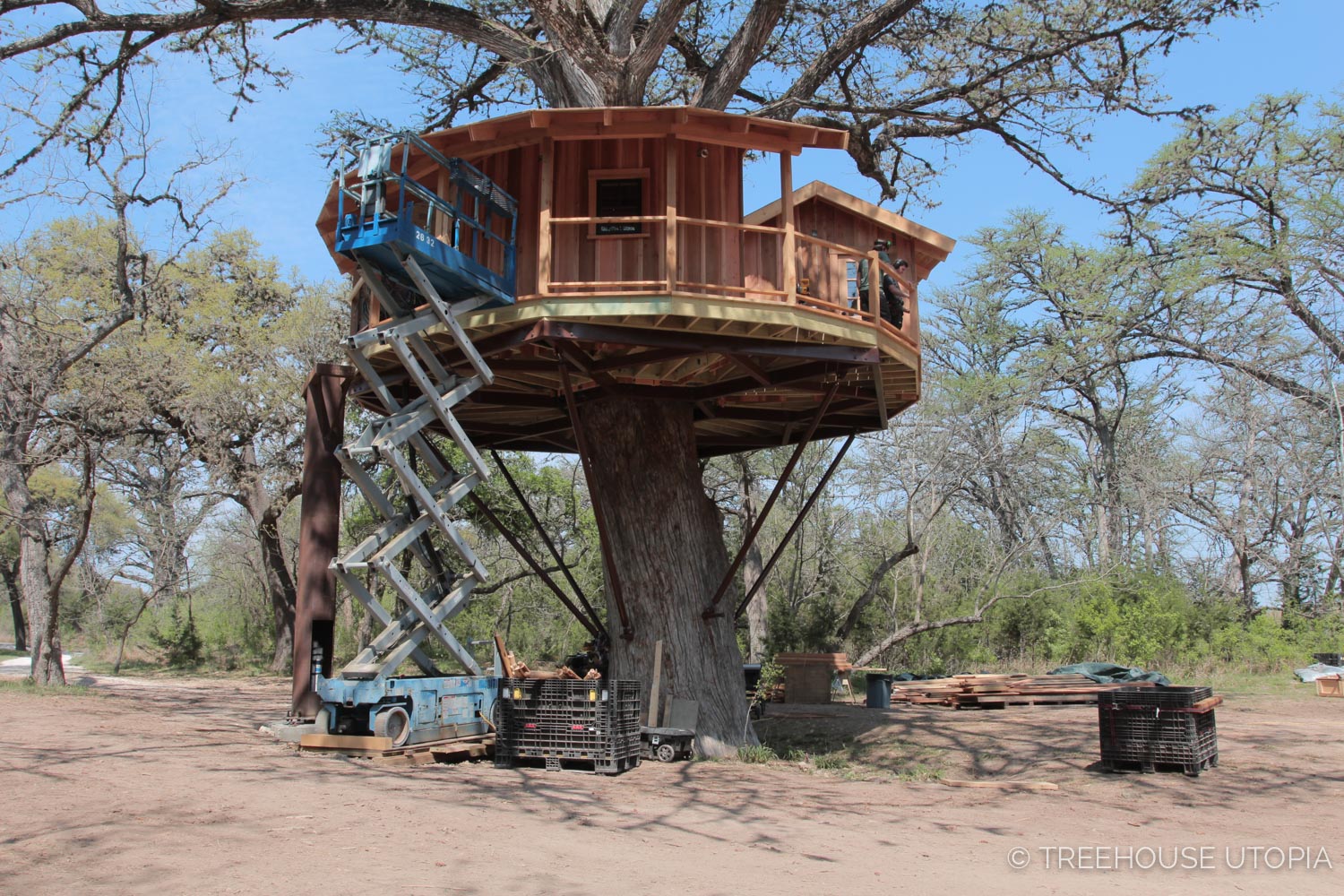 Bibliotheque's combines the best of two design worlds: its interior will be cozy and intimate like a library, while its round shape provides nearly panoramic views of the surrounding nature.
---
CARROUSEL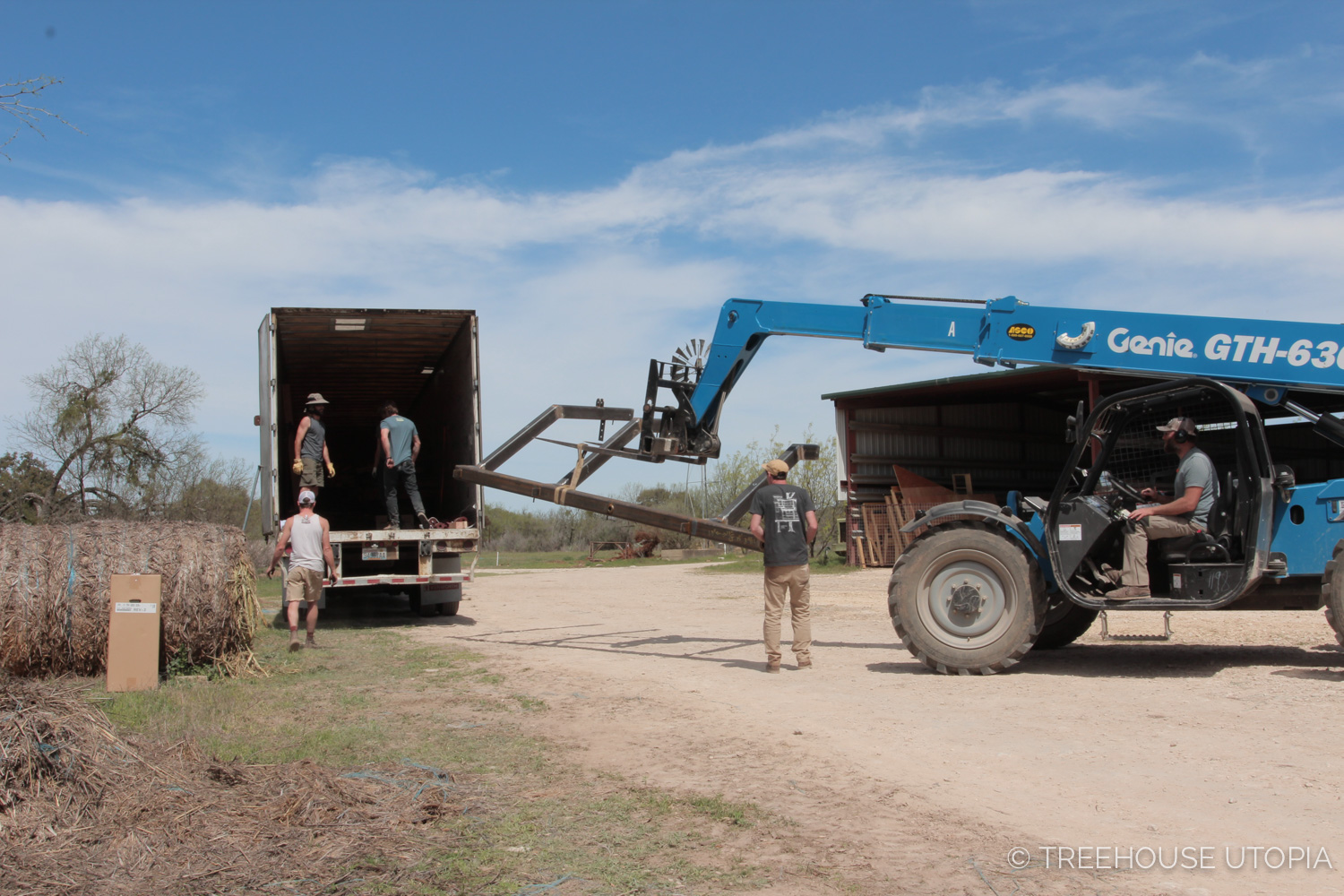 The crew unloads Carrousel's steel substructure from the truck, which was lovingly packed all the way back in Washington State.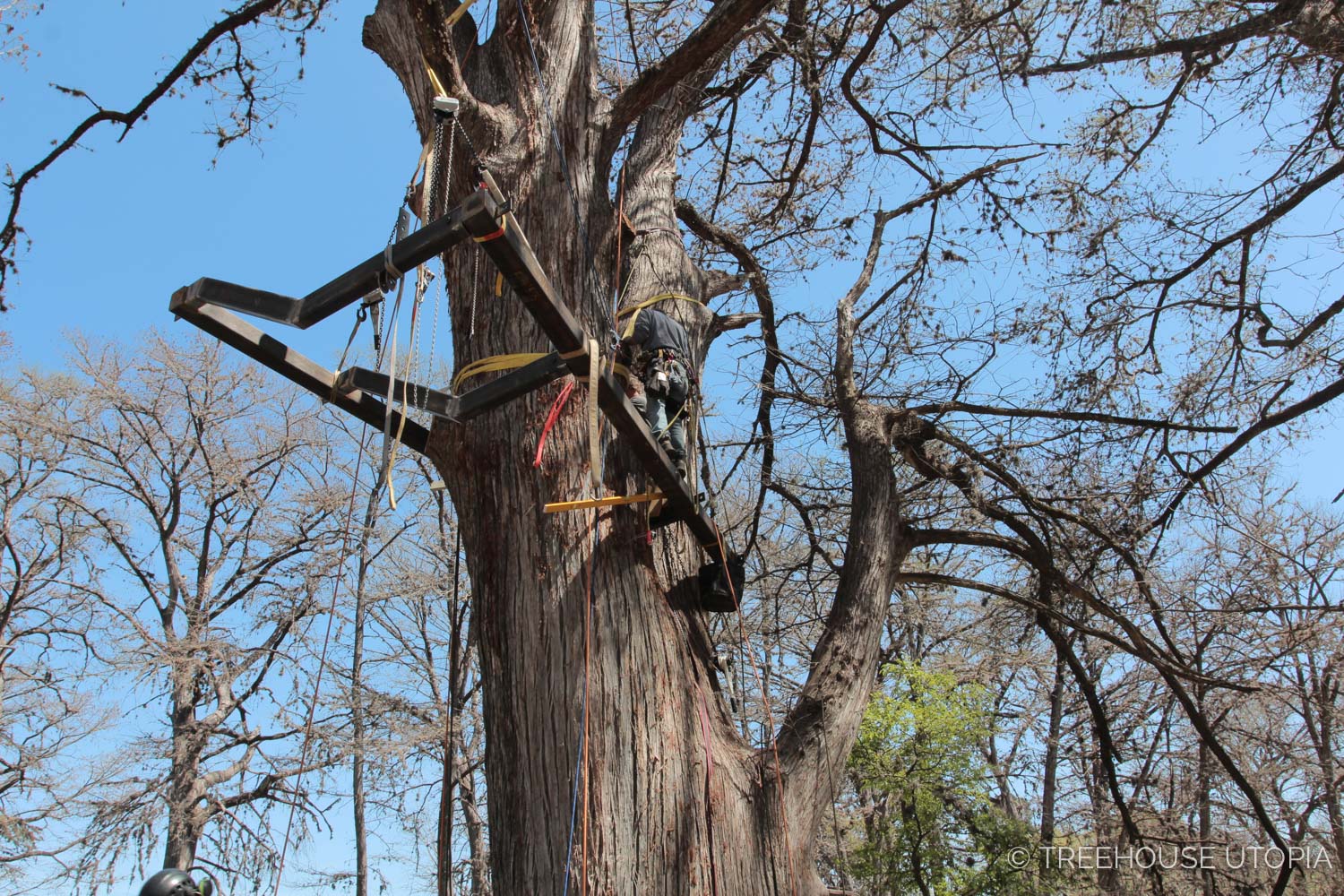 It takes a lot of thought and finesse to calibrate the rigging so that all components of the steel substructure fit together and remain level.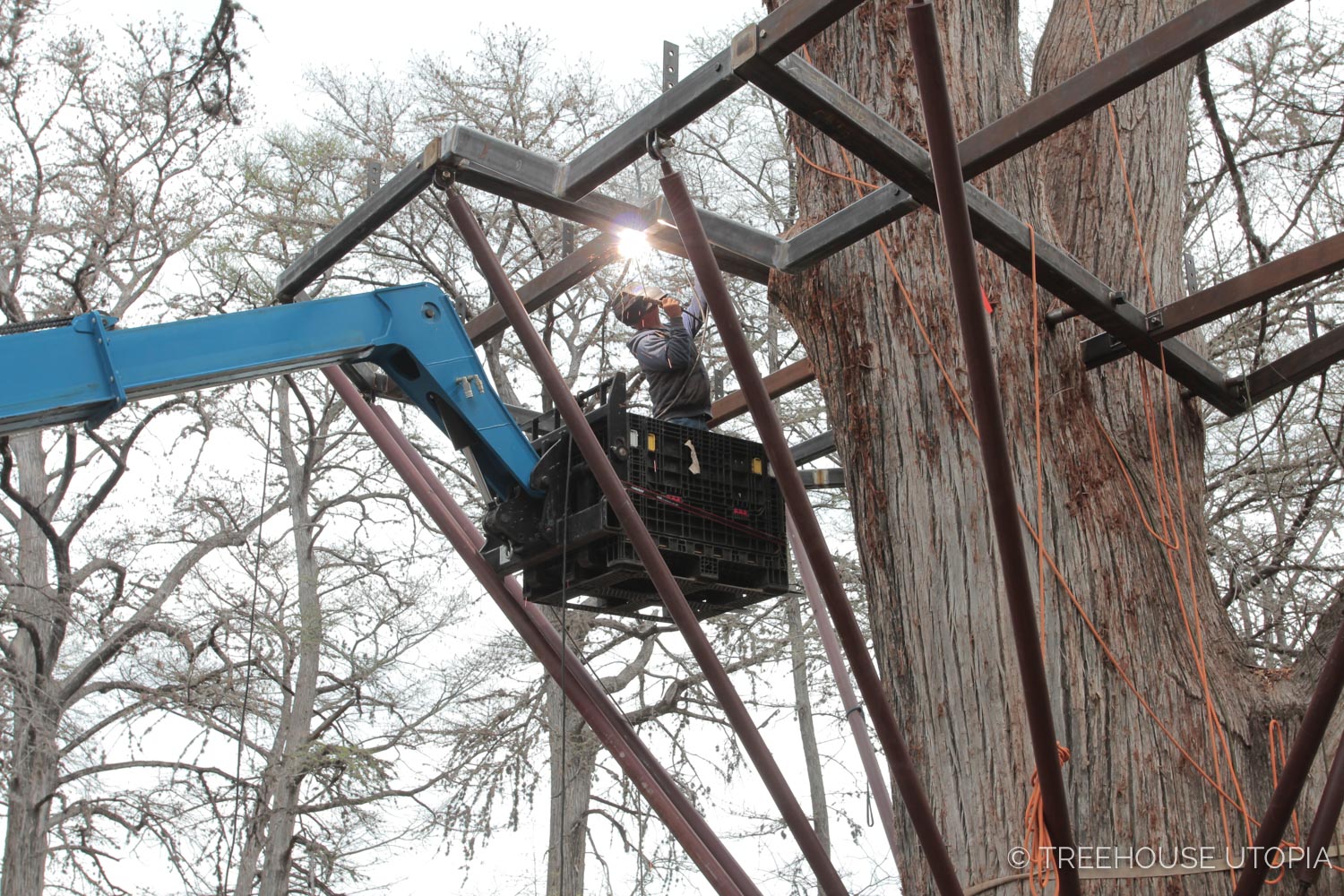 Crew member Aaron has been a significant player in the metal work arena at Treehouse Utopia.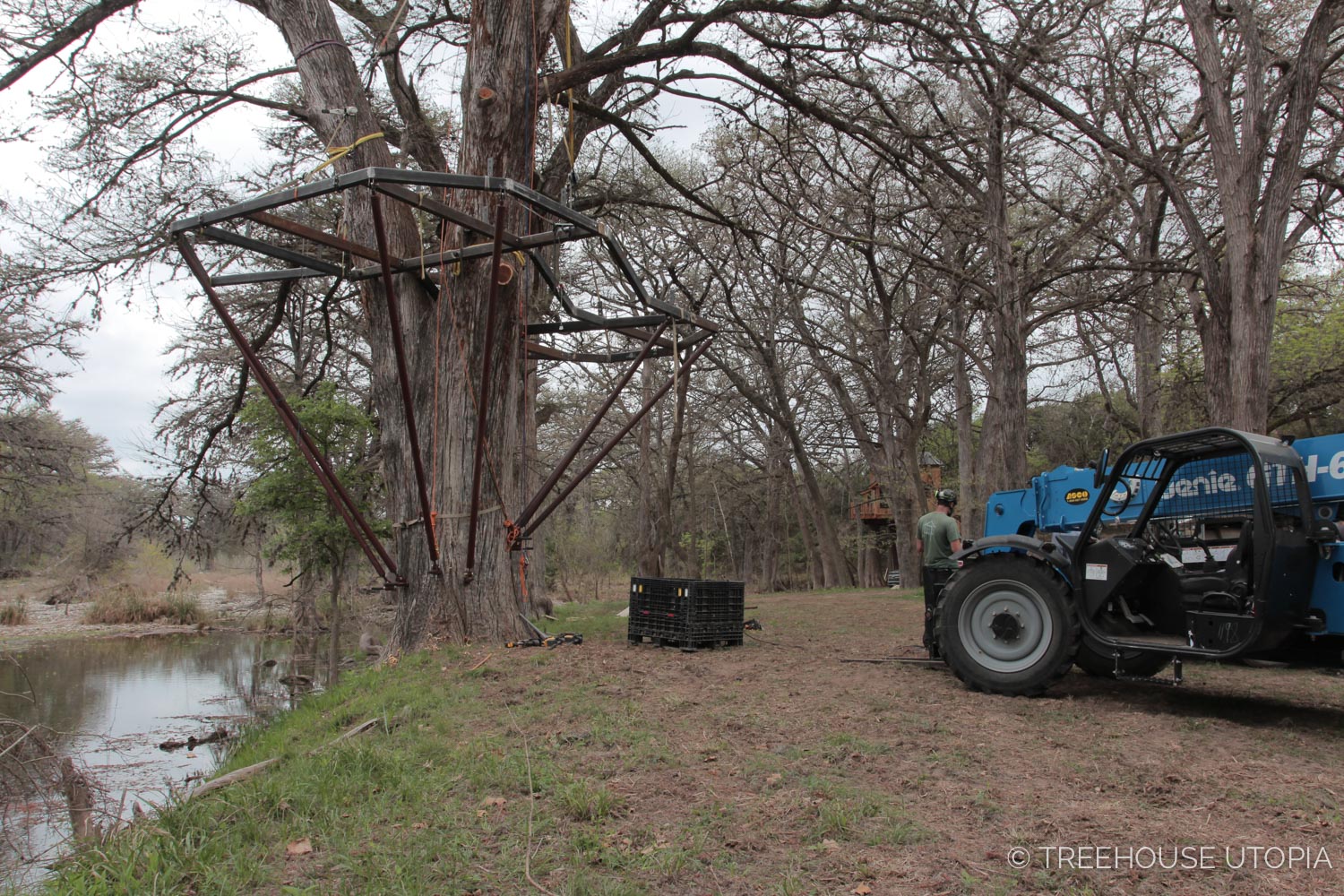 This steel substructure is distinctive as it is not all on one plane; one section rests above the other.
---
CHAPELLE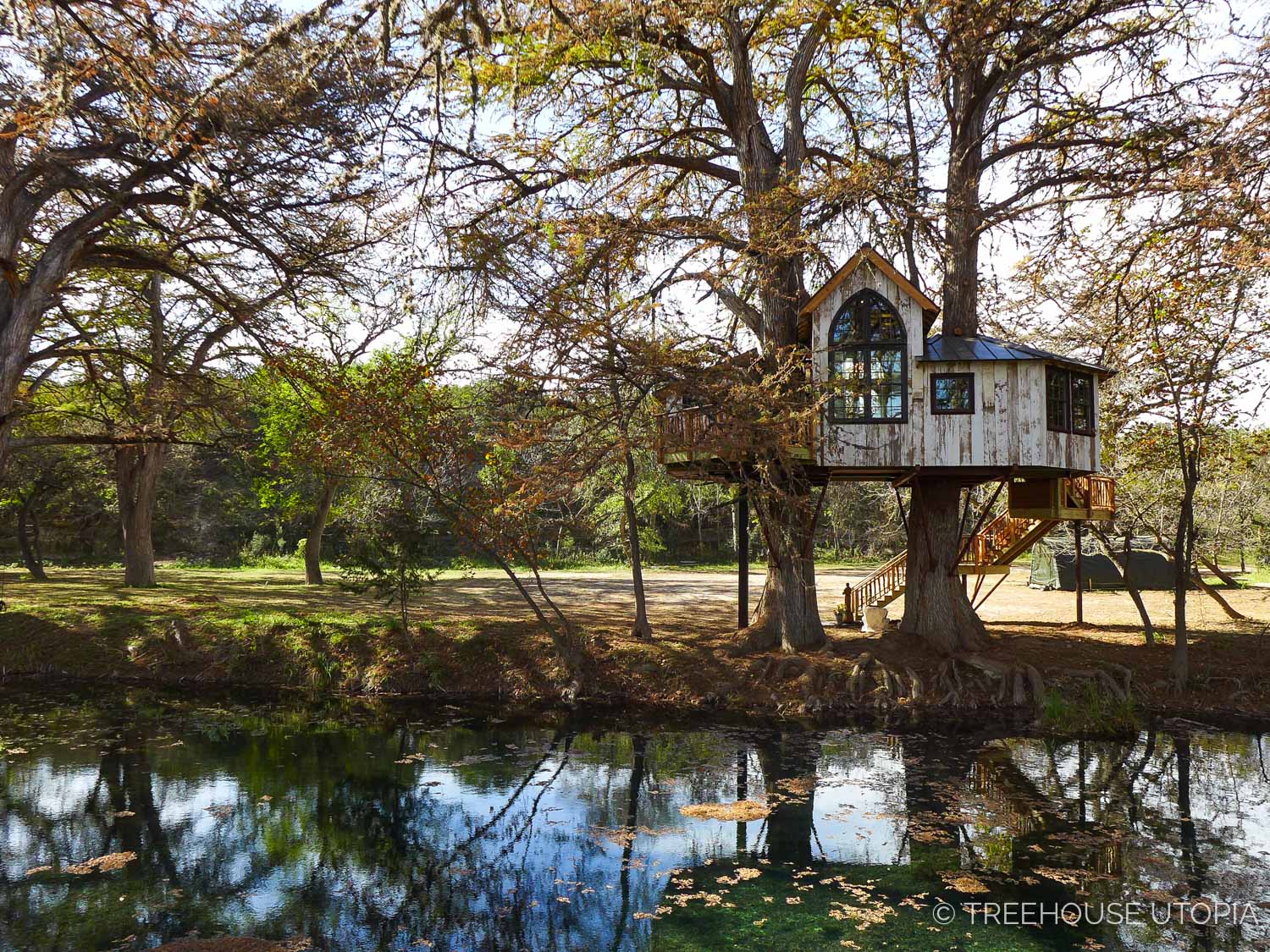 Meanwhile, Chapelle hangs out by the river, waiting for her friends to get ready for the grand opening this summer!
We hope you've enjoyed getting caught up on our crew's progress at Treehouse Utopia. To stay up-to-date on all our blog posts about this coming treehouse retreat, please visit www.nelsontreehouse.com/treehouse-utopia.
To the trees!